F123 Series TPU 92A Elastomer Material and Kit
FDM TPU 92A is a resilient, flexible thermoplastic that combines flexibility and strength with abrasion and tear resistance and eliminates costly and time-consuming molding or casting methods to produce elastomer parts.
Create accurate elastomer parts quickly and efficiently.
The durable elasticity of FDM TPU 92A material makes it a good choice for a wide variety of applications including flexible hoses, tubes, air ducts and vibration dampeners.
Produce large and complex elastomer parts.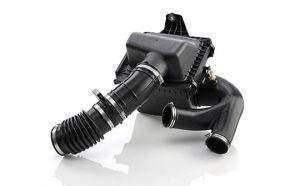 See the video below for more information. A link to Stratasys best practices and specs for the TPU material are below as well.
Read through the best practices document to get the best performance from the Elastomer material.
Best-Practices-F123-TPU-92A-v9-EN-1118a
fdm-tpu-92a-3d-printing-material-data-sheet_a
If you would like to order a TPU Kit for your printer click on the following link:
https://store.cati.com/Catalog/PrinterSupplies/Detail/750-123-00330-f123-series-elastomer-extrusion-kit