Free SOLIDWORKS Content and Tools
Everybody loves free stuff, but if you opened this expecting to get SOLIDWORKS for free, I'm sorry to disappoint you! However, if you would like to learn more about some content and tools that are available for SOLIDWORKS, welcome to my blog post!
Some functionality in SOLIDWORKS includes only a minimal amount of content as part of the installation. This is beneficial to reduce the overall size of the download and installation files. Additional content for Blocks, CircuitWorks, Routing, and Weldments can be downloaded through the SOLIDWORKS Content menu in the Design Library tab of the Task Pane.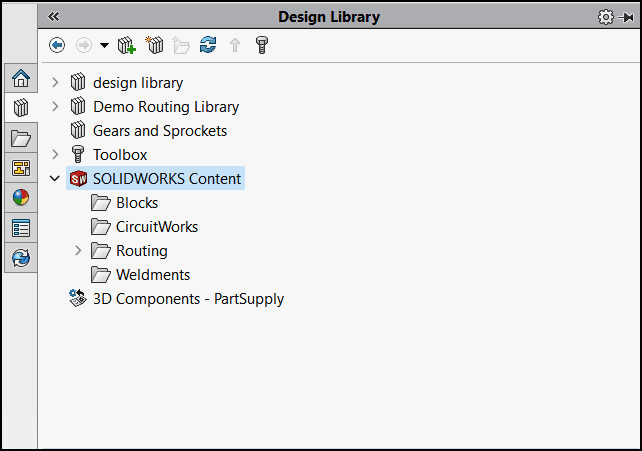 To download the zip files, hold CTRL while clicking on the link. The extracted data can then be saved in your desired location. For Blocks and Weldment profiles, don't forget to add the path to the data in the SOLIDWORKS File Locations found in the System Options.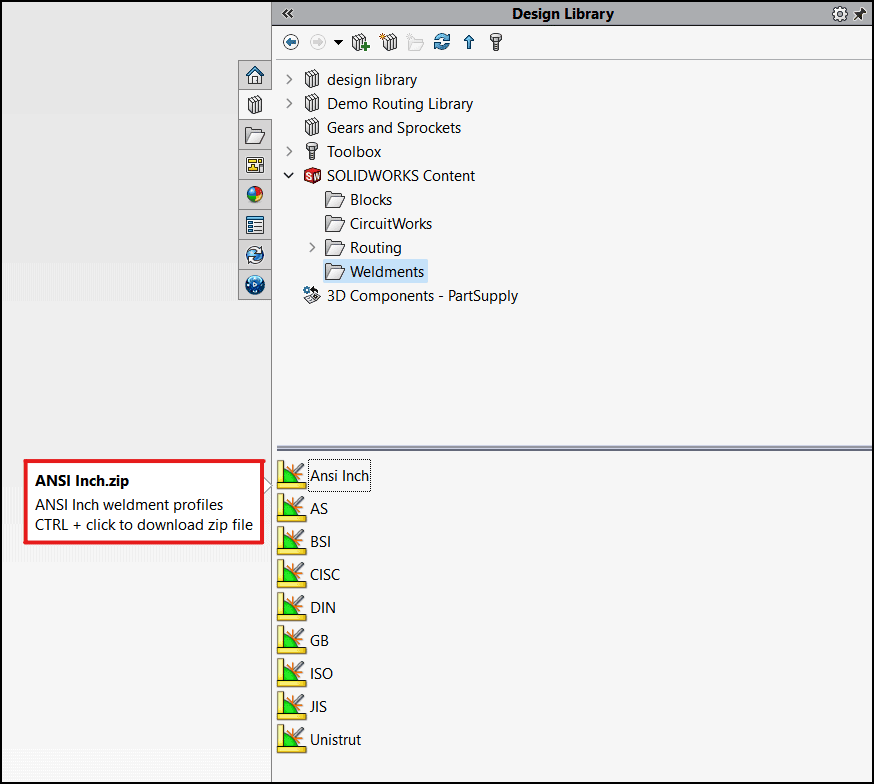 There are additional free tools and content available from vendors. Below are a just a few that I have personally used. These are great tools that extend the capabilities of SOLIDWORKS and can streamline your design process.
80/20 is a manufacturer of modular T-slot aluminum building system components. The 80/20 SOLIDWORKS Dynamic Library includes thousands of native files for weldment profiles and accessories that can be accessed directly inside of SOLIDWORKS through the Weldments feature or from the Design Library.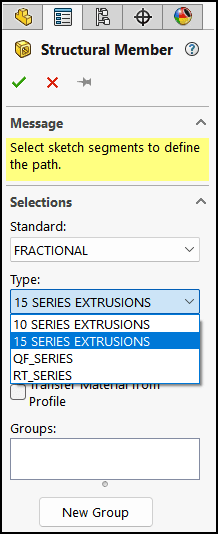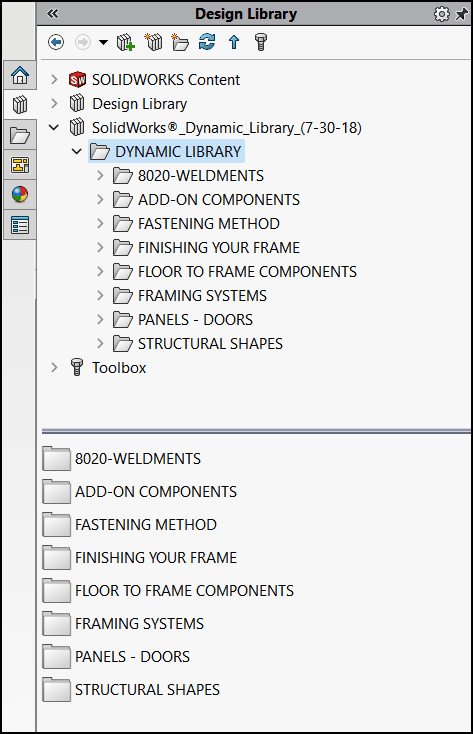 The McMaster-Carr SOLIDWORKS add-in allows you to search for models through the Task Pane tab and insert them directly into your assembly.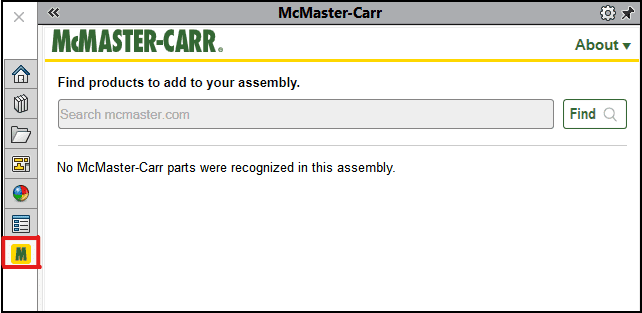 The search tool will open a new window allowing you to filter and select the appropriate component. Once selected, you can add it to your assembly.
After selecting Add to Assembly, the McMaster-Carr tab in the Task Pane will allow you to specify the file name and where you want to save the part and the Save and Insert Part command will launch the SOLIDWORKS Insert Component property manager. The component can then be mated in position.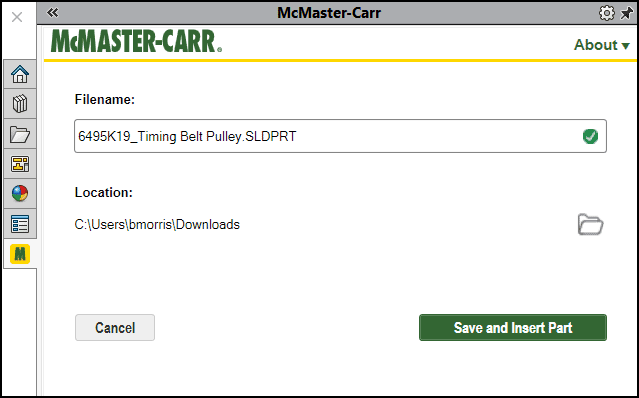 A bill of material is automatically created that can be used to place your order.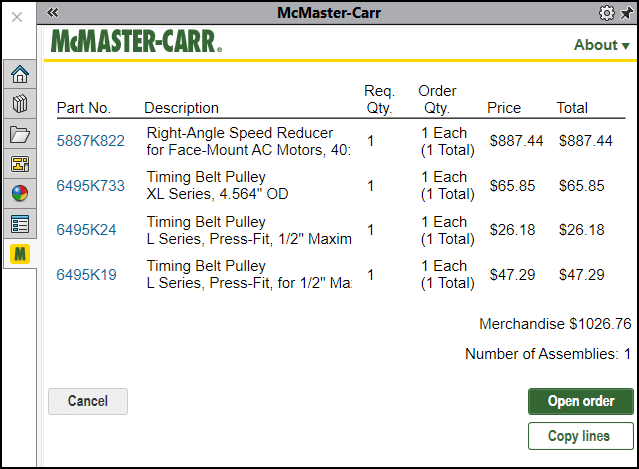 The Xometry SOLIDWORKS add-in allow you to purchase custom manufactured parts from within the SOLIDWORKS interface. The Xometry add-in analyzes the geometry of the model and you can specify the material, manufacturing method, and quantity to get instant pricing and lead time. Various 3D printing, CNC machining, sheet metal fabrication, urethane casting, and injection molding manufacturing methods can be selected along with various finish options. You will need to create a login account to upload your part and obtain a quote.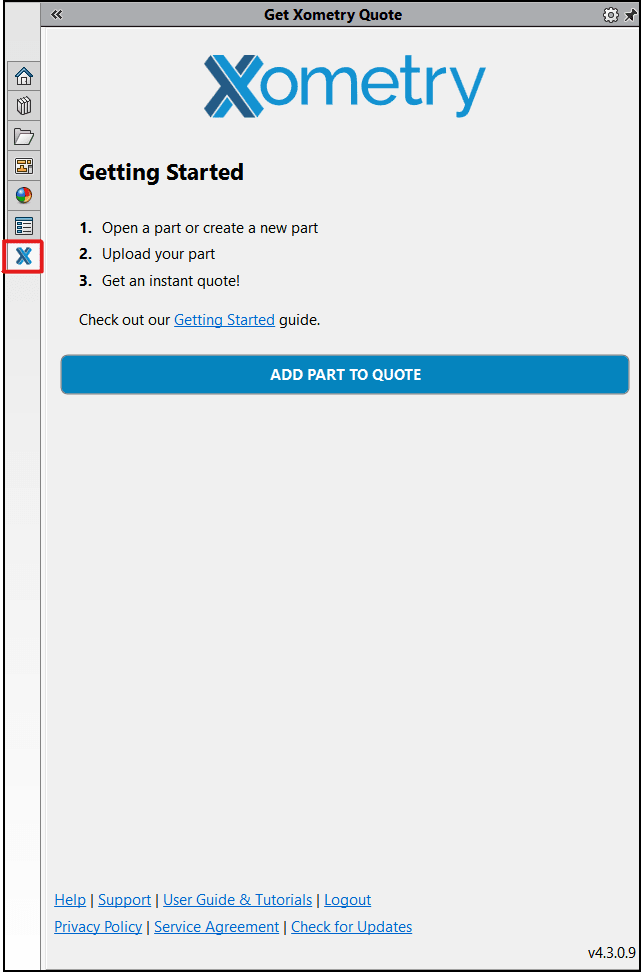 As I mentioned, everybody likes free stuff, and these are just a few examples of tools available for SOLIDWORKS. Hopefully, these are useful and make designing in SOLIDWORKS more efficient!
Drop us a line if you know of any other free tools for SOLIDWORKS.
Brian Morris
Solidworks Elite Application Engineer
Computer Aided Technology