From Whiteboard to Movie Prop
At some point or another, everyone will find themselves needing a part faster than what could be manufactured. Maybe something special or one off, or possibly someone without the means to even manufacture it. This could happen in any industry, even to ones that you wouldn't normally consider. Last fall I was contacted by someone in this predicament. Andy Wert, Prop Master for the movie "Marauders" (starring Bruce Willis) reached out to 3DVision Technologies to go over a project. He had an idea for a Bluetooth speaker that he wanted to 3D Print for a movie prop and was under a very tight deadline for filming. He had used 3D Printing before and knew it was the only way to get a batch of parts done in time to shoot. He also wanted to use a local company, which worked out to my advantage. You may recall an interview that aired on WLWT in Cincinnati last fall when word of this project got out.
I wanted to take a quick moment to show how I went from a white board to a movie prop.
After a few sketches on the white board, we came up with a design.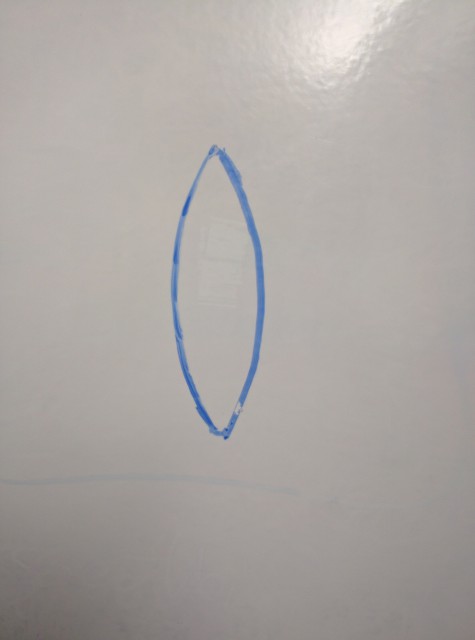 Using the above image in a Sketch Picture, I traced out the design with a spline and created a revolve in SOLIDWORKS. With a quick mirror I was able to show Andy a preliminary model. I've used this technique many times to create 3D Models from an image, and the shape he described made this the easiest way.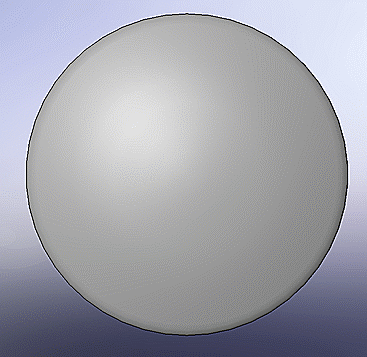 With our first test piece in hand, I knew they were going to be slid across the floor so I actually tested how well this worked out in the hallway. Something didn't seem quite right (the part had a weird wobble), and with approval from Andy, I added a small flat on the bottom which helped stabilize the speaker as it was sliding.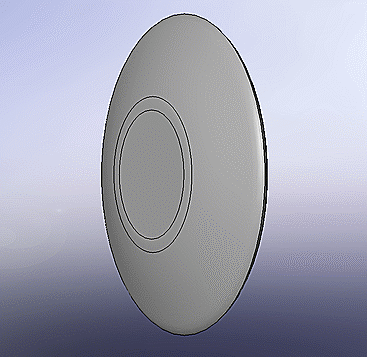 Here is the finished part. I ended up printing four models for Andy on our Fortus 250mc in Black ABS. Since these were going to be abused during filming, they were printed in solid. This gave the benefit of added weight, which helped the part scoot across the floor quite easily. I went with a .013″ layer height which was done since aesthetics weren't important.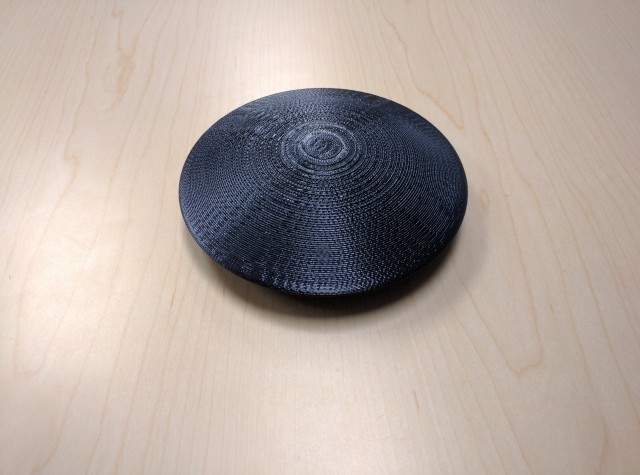 Did you see it in the movie? What did you think of the Film?