Get Big Company Insight at a Small Company Price: Simulation Standard webcast
SOLIDWORKS Simulation Standard gives product engineers an intuitive virtual testing environment for static linear, time-based motion, and high-cycle fatigue simulation, so they can answer common engineering challenges with this SOLIDWORKS 3D CAD embedded solution. The Trend Tracker capability and Design Insight plot enable designers to highlight optimal design changes while they work. Built on a concurrent engineering approach, SOLIDWORKS Simulation Standard helps engineers know if their product will perform properly and how long it will last.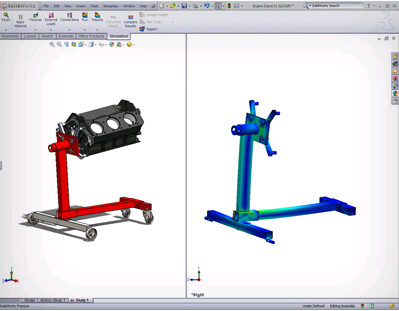 Attend this webinar to be eligible for over 25% off SOLIDWORKS Simulation Standard Software and Training Bundle.
Limited seats. Click here to register for this event on September 15th at 10 am – 11 am cst.
Rajat Trehan
Product Manager