High Throughput 3D Print Cleaning with PostProcess
The PostProcess Technologies (PPT) BASE is one of several FDM cleaning solutions available from PPT and CATI. What makes the PPT BASE a valuable tool is how it enables service bureaus and internal build groups. Let's see how you can maintain high throughput and short lead times on projects.
What is the PPT BASE?
Let's start off with a little bit about the PPT BASE. The BASE utilizes pressurized spray nozzles to cover FDM parts with a cleaning solution. This is similar to how an industrial dishwasher would clean plates or cups. PPT's Volumetric Velocity Dispersion (VVD) technology allows for full coverage of the large cleaning chamber with a special PLM solution. This expedites the support materials dissolution through a constant low pressure flow from above and below the part. This enables fast cleaning of large FDM parts that otherwise would need to be completely submerged in a traditional cleaning bath. In some cases this can leave sparse infill parts waterlogged with solution trapped inside the part.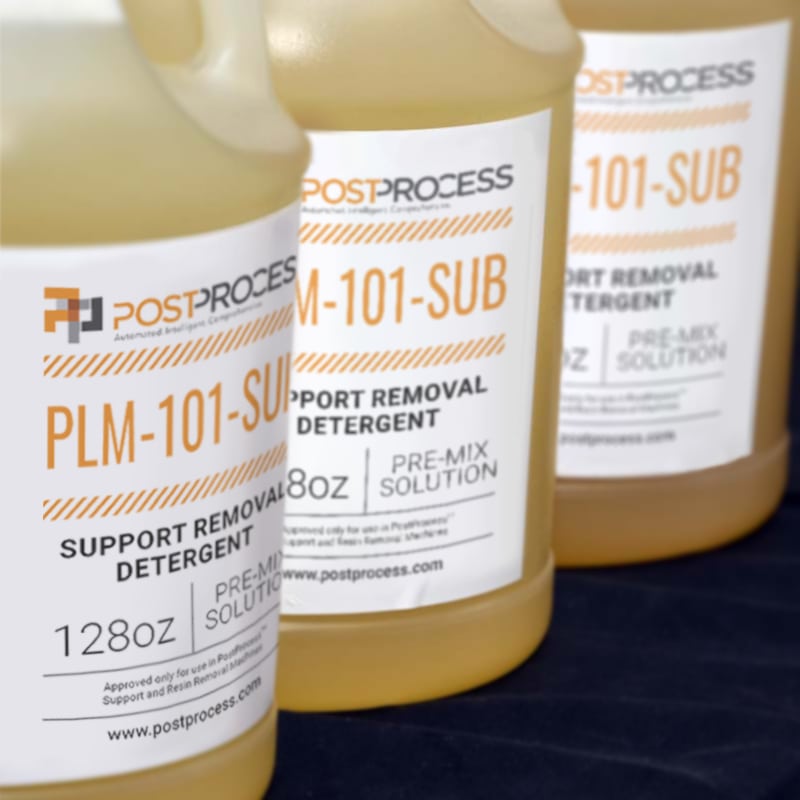 Infill Styles
Below you can find the standard infill styles supported in GrabCAD Print, the empty space in each pattern can become filled with cleaning solution and water during the traditional cleaning process. In some cases draining the sparse infill of waterlogged parts can take days to completely dry out. Parts need to be rotated frequently to ensure trapped detergent and water weep out of a part before shipping. The BASE refines the cleaning process by blanketing the outside of parts with cleaning solution. This can minimize or prevent detergent from becoming trapped inside of sparse infill patterns then slowly weeping out over time. Additionally, the BASE eliminates the need for a parts sink into the solution or be weighed down like in a tradition submersion bath. This also accelerates the cleaning process and time between a job being completed by hours to even days in some cases.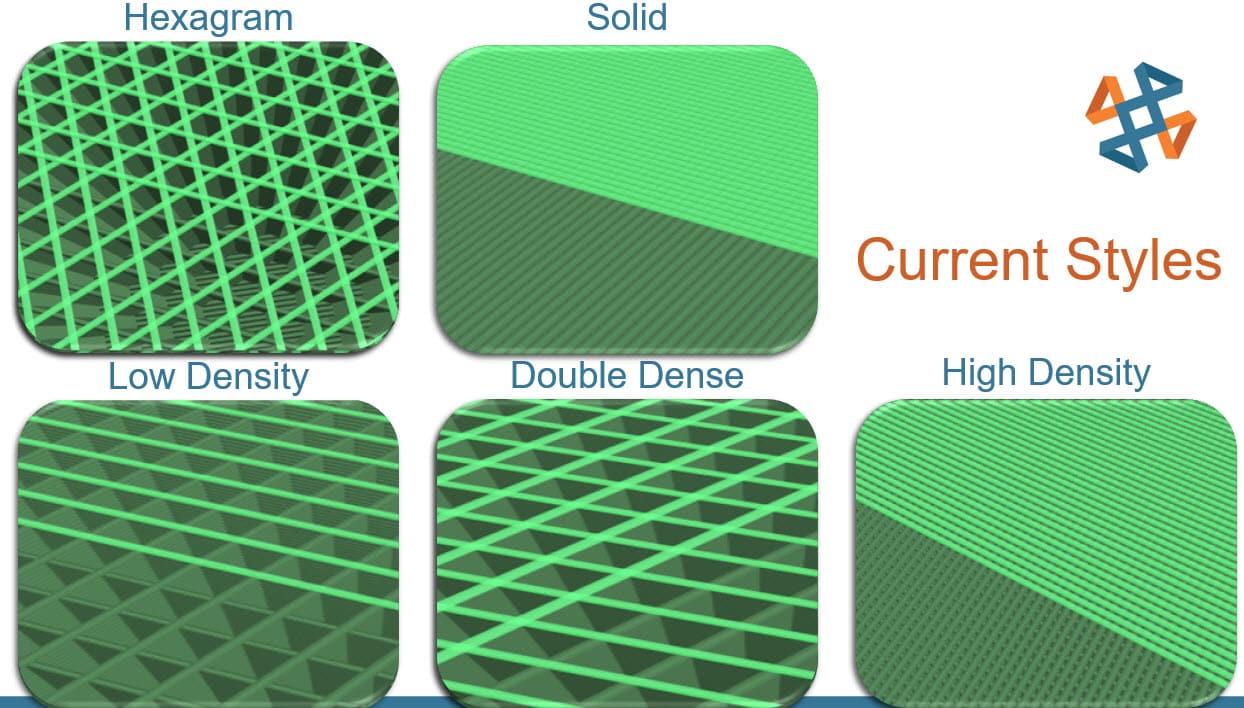 Other Features
The BASE also comes equipped with an auto heat feature that preheats the machine before office hours. This ensures everything is ready when you walk in the door. The auto heat will begin ramping up the temperature about 2 hours before your selected start time and hold temperature before you start the first cycle. Being ready first thing eliminates any bottleneck of waiting for optimal temperature each morning before even starting the part cleaning process. This feature will also auto cool down if the machine is used with within a few hours of finishing its preheat to ensure the machine isn't sitting hot when its not needed, such as on company holidays or weekends.
One more feature to note is the auto dosing that enables the BASE to maintain a constantly full reservoir of cleaning solution. Traditional submersion tanks can lack a mechanism which automatically fills a max water level. This can result in the need of an operator's attention during the filling and dosing process. With the BASE, the operator is freed up to do other tasks while the machine pulls only the required amount of pre-dosed solution to maintain a full reservoir during operation.
The PPT BASE has been in use at CATI's Pleasant Ridge, Michigan facility for several years now and the team has positively felt the impact on increasing part throughput. From large Stratasys F900 and F770 parts to hundreds of small delicate F123 parts, incredibly fast and consistently cleaning has become the team's expectation. For more information on the PPT BASE please see the link HERE to read more.
Ryan Henigan
Printed Parts Application Engineer
Computer Aided Technology