How to retrieve a Configuration File on an F Series Printer using a USB.
How do I retrieve the configuration file on a Stratasys F123 Series printer using a USB?
Many 3D printer operators prefer to run their F Series printers in an offline mode and not keep the printer on a network. There are a few different settings on the printers that make running the printer in offline mode possible. This guide outlines how to retrieve the configuration file from the printer without it being on a network. One thing to note is that the firmware of the printer must be at least version 1.8 or newer for these features to be available.
1. Insert the USB flash drive into one of the USB ports on the F Series printer. There are two in the front and one in the back by the power cord.
2. Using the touchscreen, open the Tools page by pressing the Tools button on the side bar menu.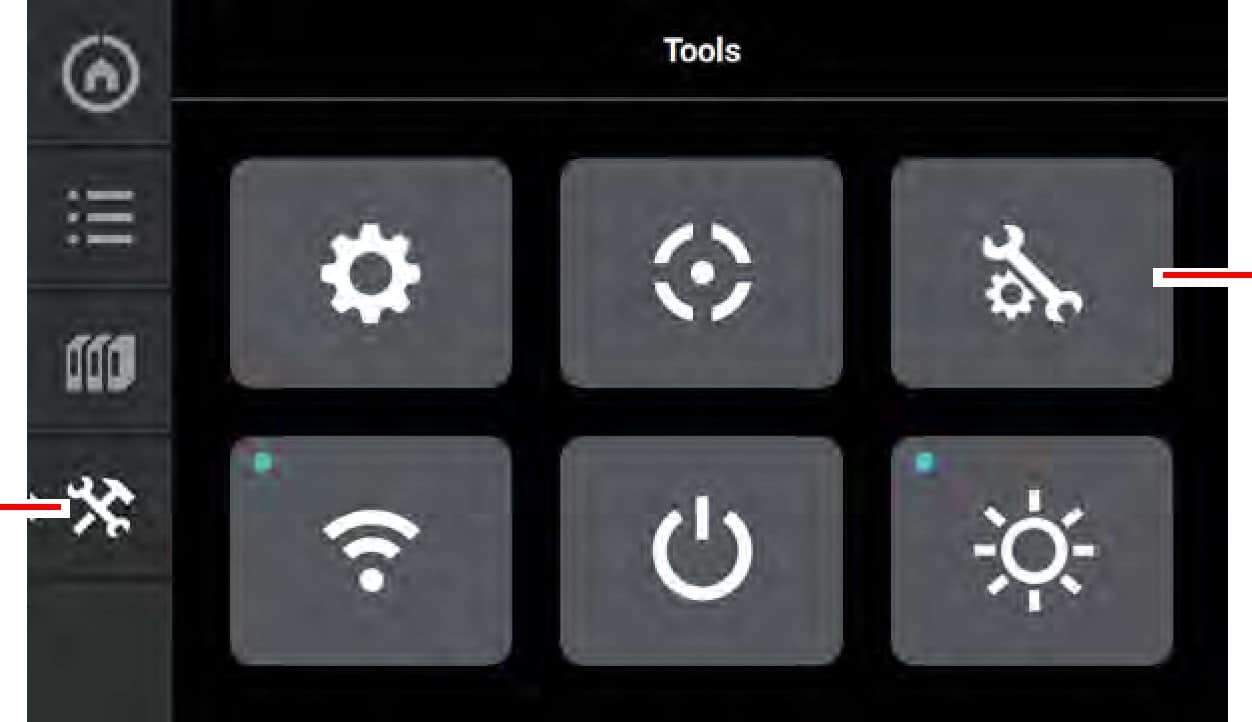 3. Open the Maintenance page by selecting the Maintenance button.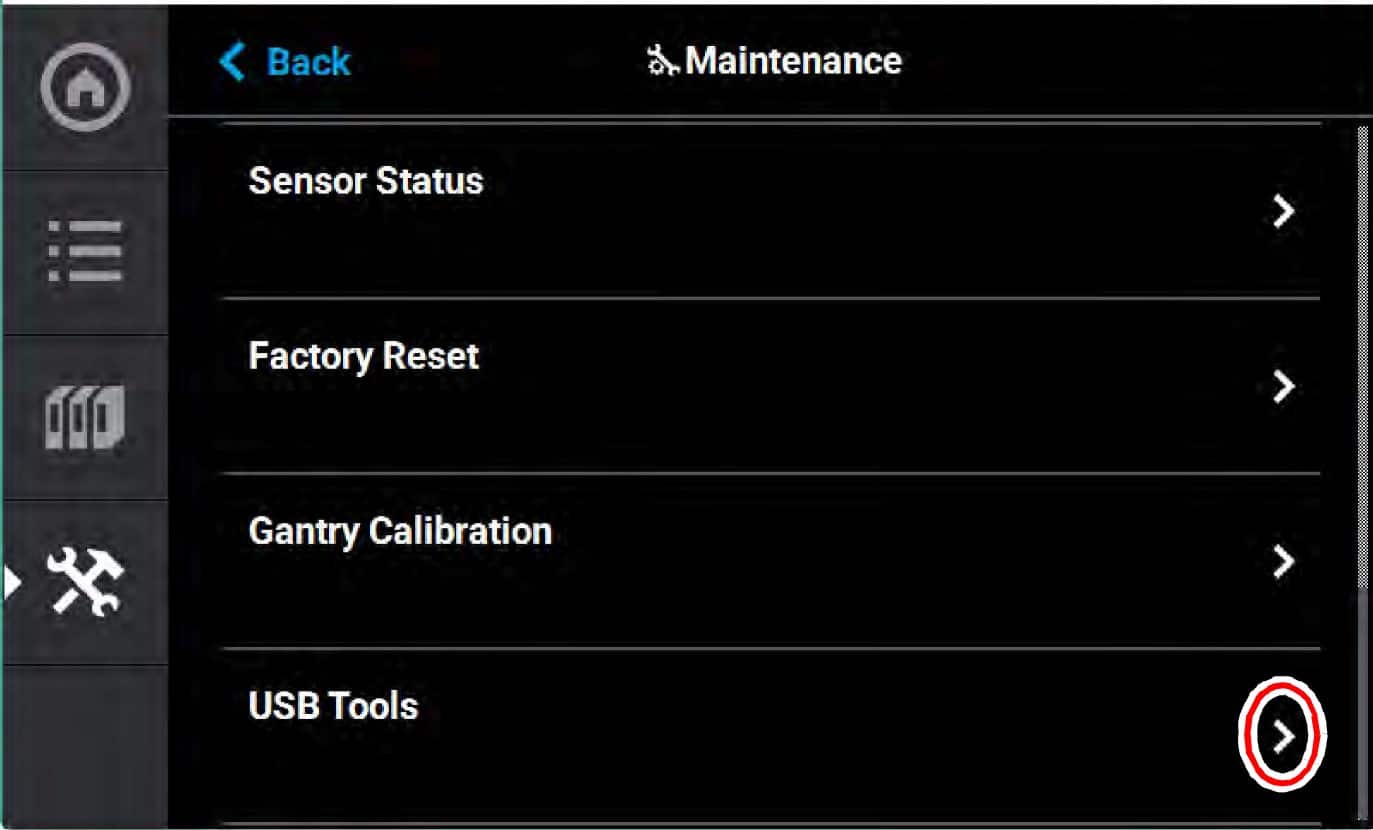 4. On the Maintenance Page, scroll to the bottom of the list and select USB Tools.
5. Select CFG Save.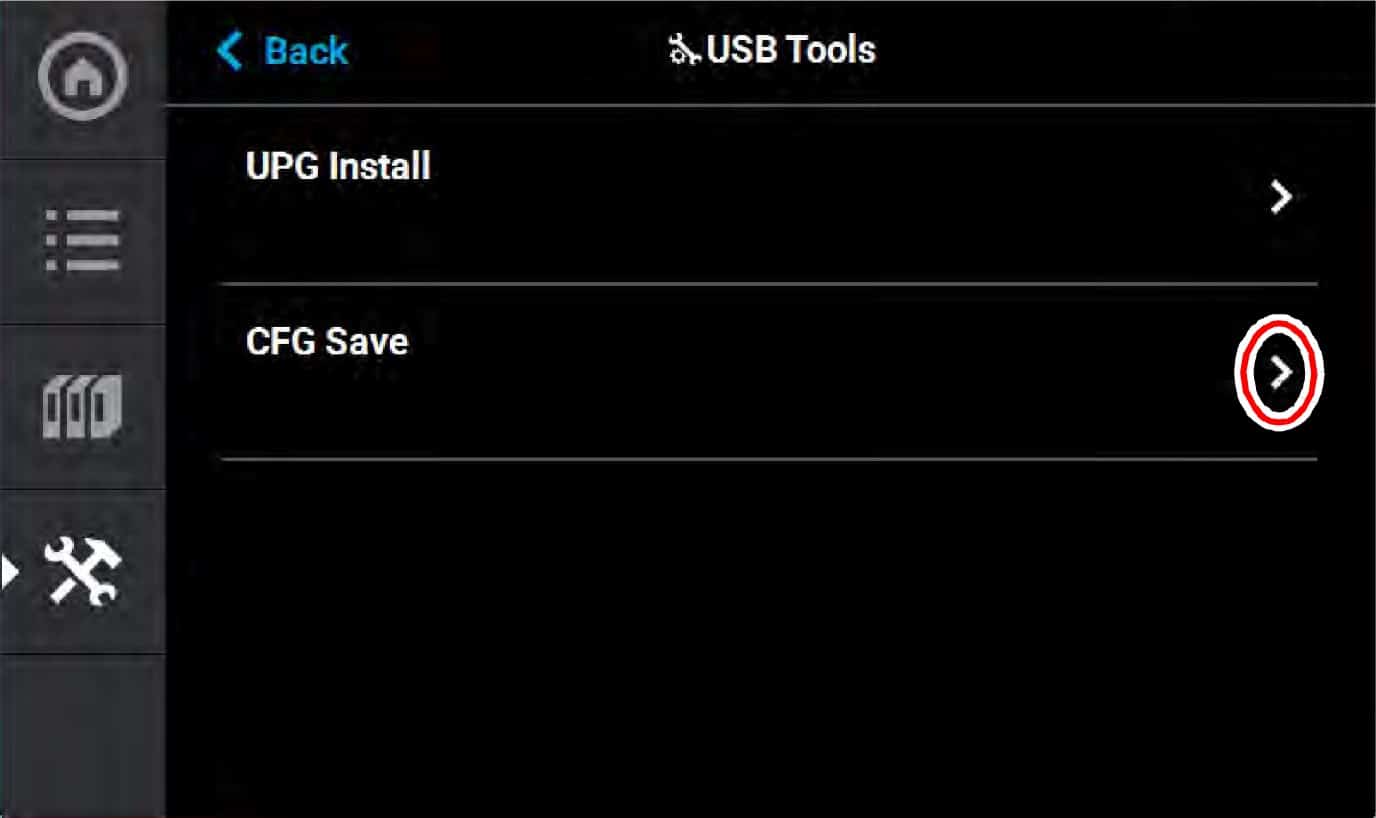 6. Select USB.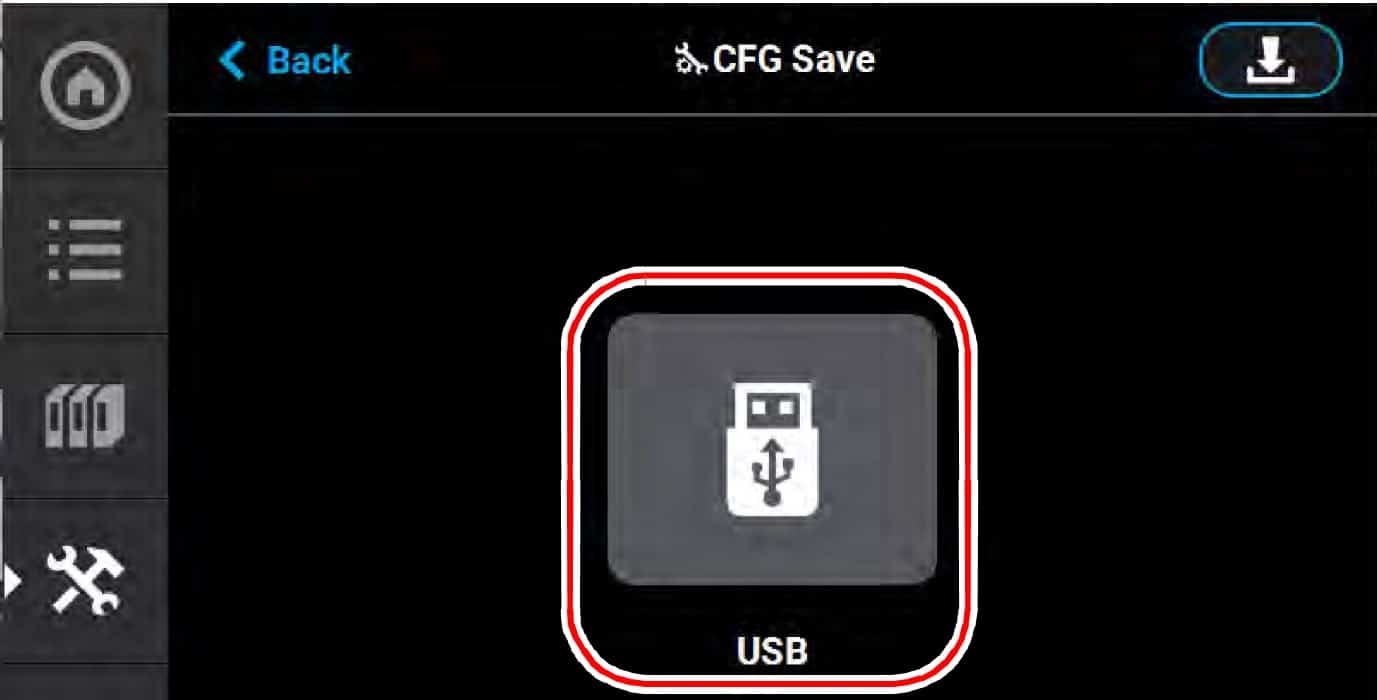 7. Choose a folder or save location on the USB drive and select the Download button on the top right of the screen.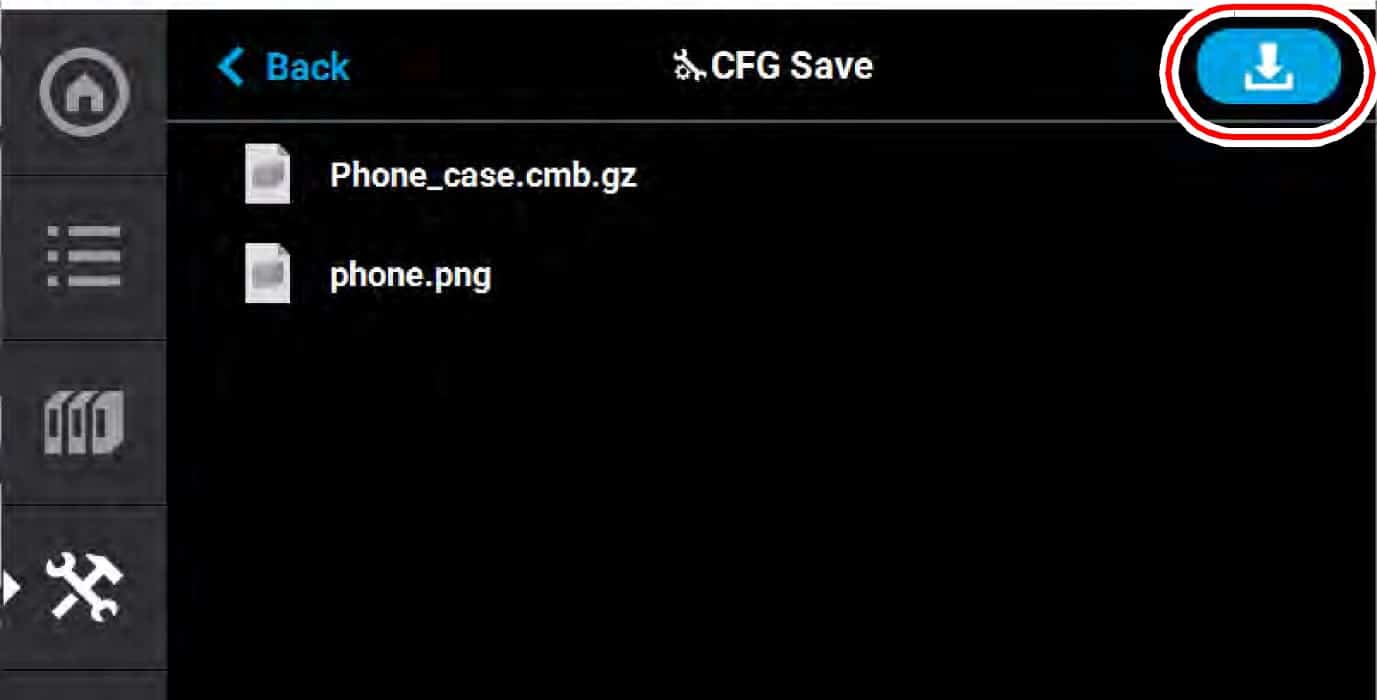 8. The configuration file will download to the USB. Select Accept when the file download is complete. The USB can now be removed.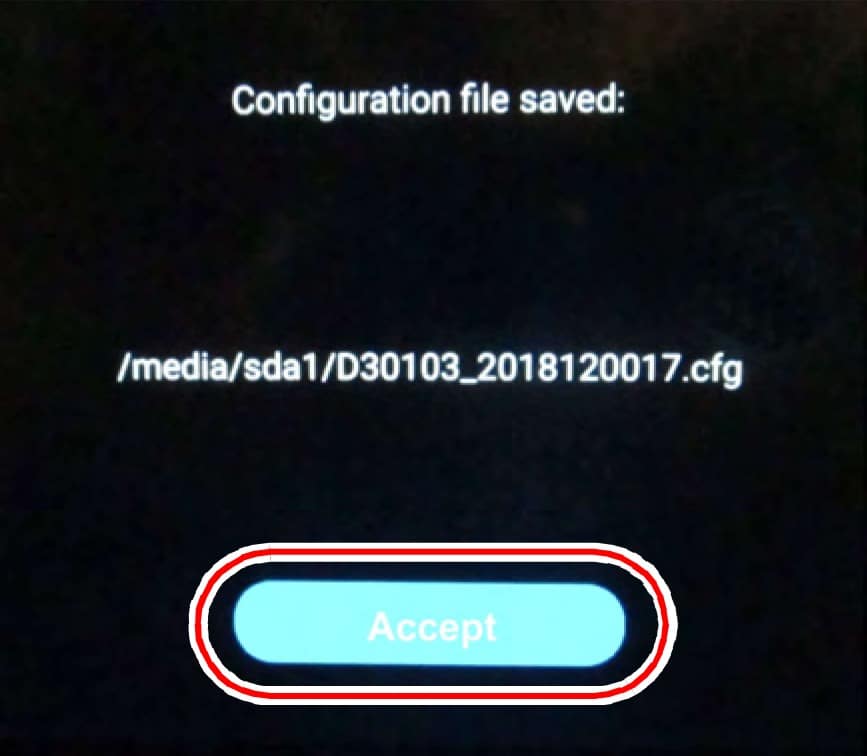 Kim Broderick
Field Service Engineer
Computer Aided Technology, Inc.