How to Reuse Sketches in SOLIDWORKS
This week, I had a customer ask the question, "Can I share a sketch from an assembly model to a part model?". Absolutely! A quick Webex later, problem solved. Here's an example on how to accomplish reuse sketches in SOLIDWORKS.
Here, we have an assembly with two parts mated together.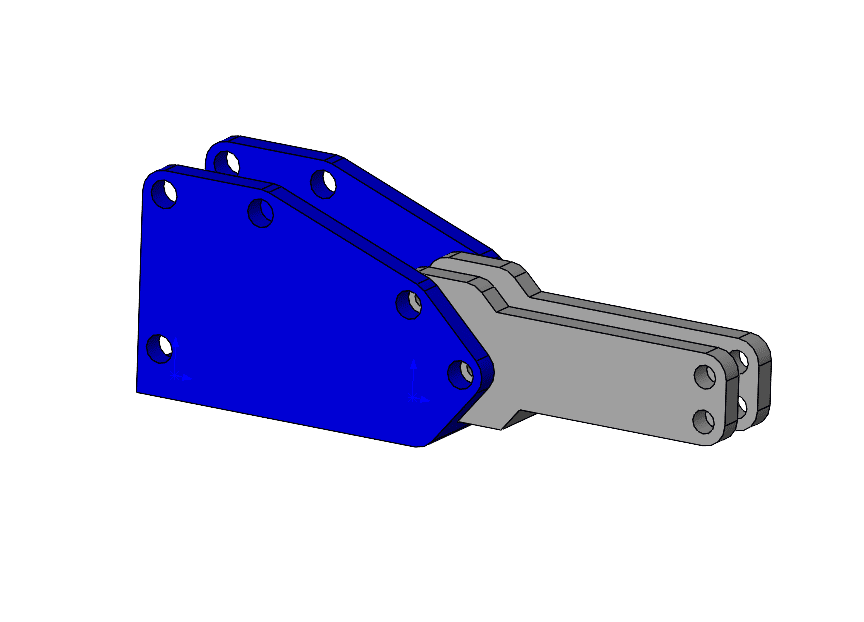 Use Assembly Sketches to Reuse Existing Part Sketches
We need a new outside bracket to attach to the two mounting holes where the two parts mate together. We could create a new part from scratch outside of the assembly, but that requires a lot of measurements. So, let's reuse the sketches to create a bracket in the assembly. We accomplish this by starting with an assembly sketch. Create the sketch by converting features into geometry as shown here.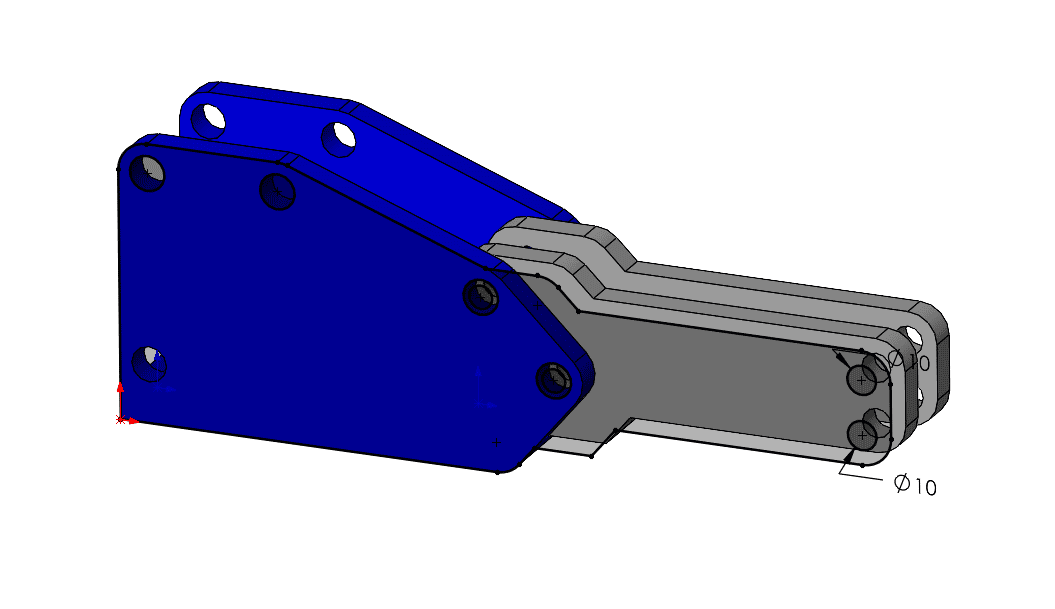 Now, in the Feature Tree, we see our new assembly sketch located below the mate folder.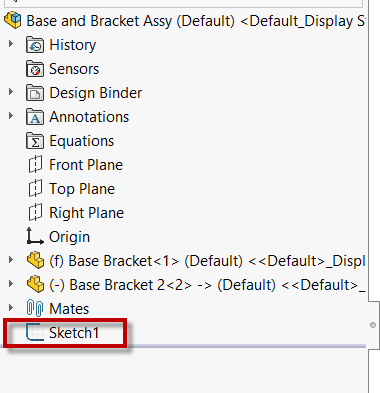 In the assembly, highlight the sketch and copy it (can use CTRL + C).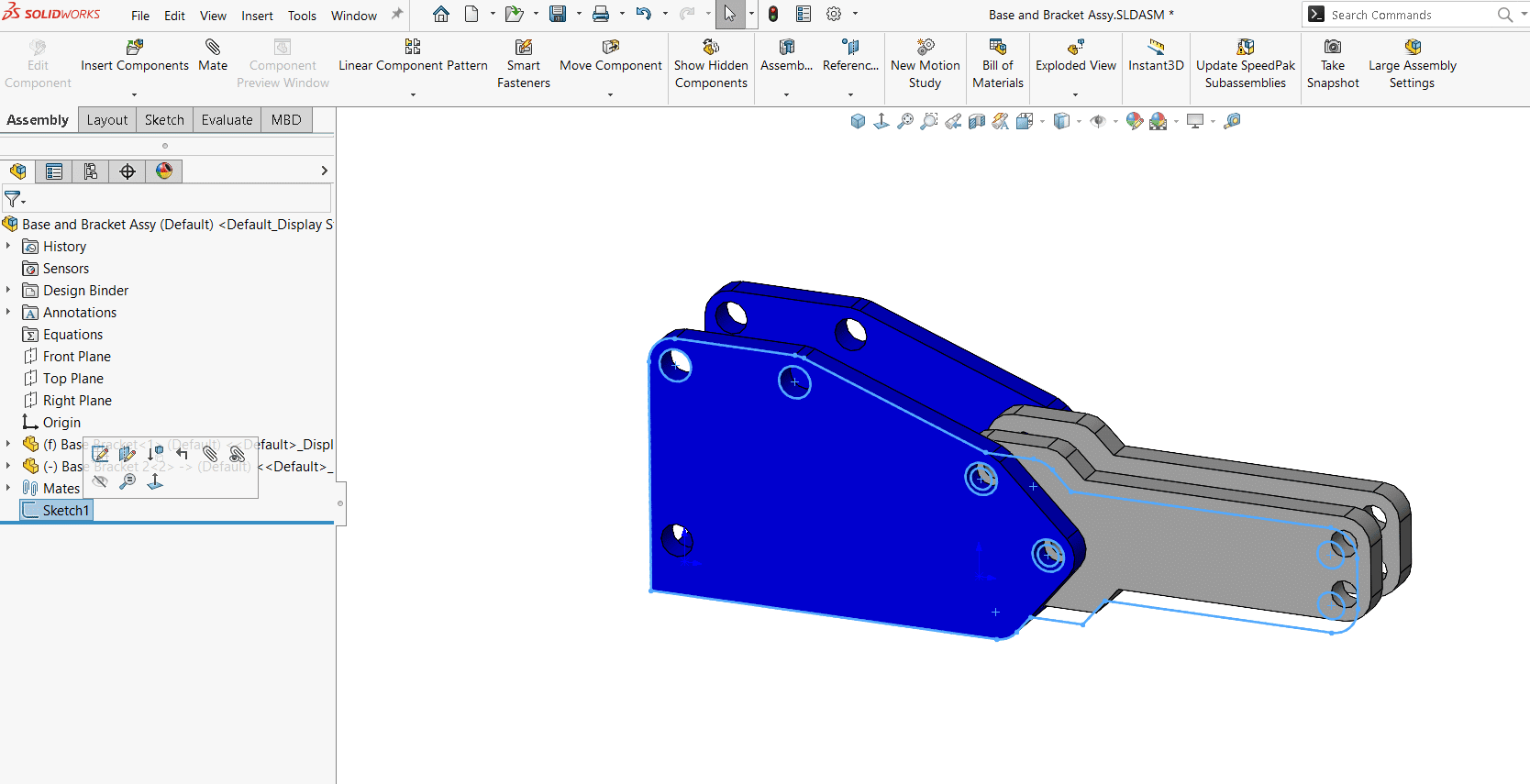 While the sketch is on your clipboard, create a new part drawing. In the new part, and this is very important, select a reference plane first then PASTE (or CTRL V) the sketch.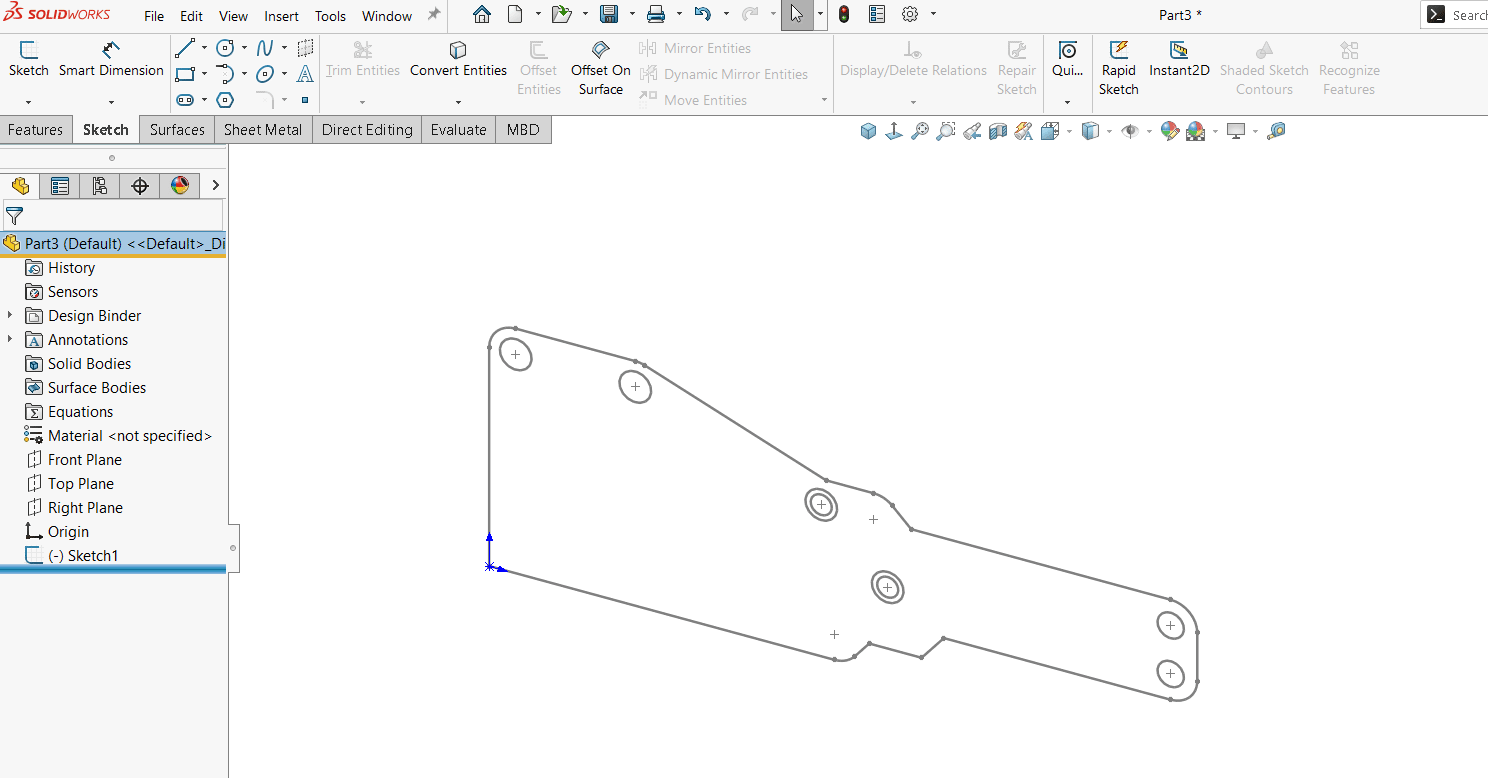 Now you are ready to edit the sketch for your new design. Dimension as is, or don't forget about the Fully Defined Sketch Feature if you want dimensions added to your sketch automatically.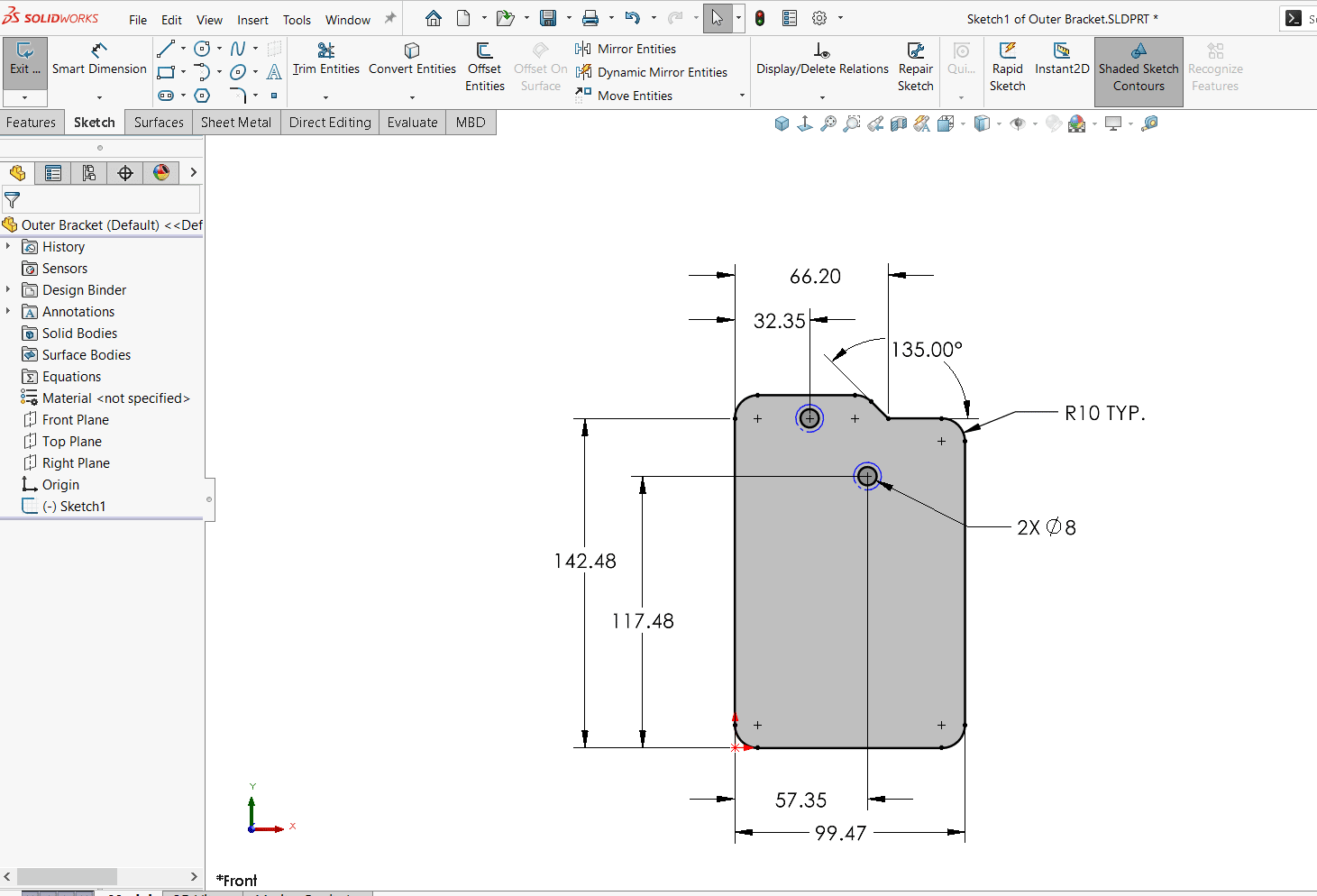 Once you extrude the new sketch, you'll have the new part.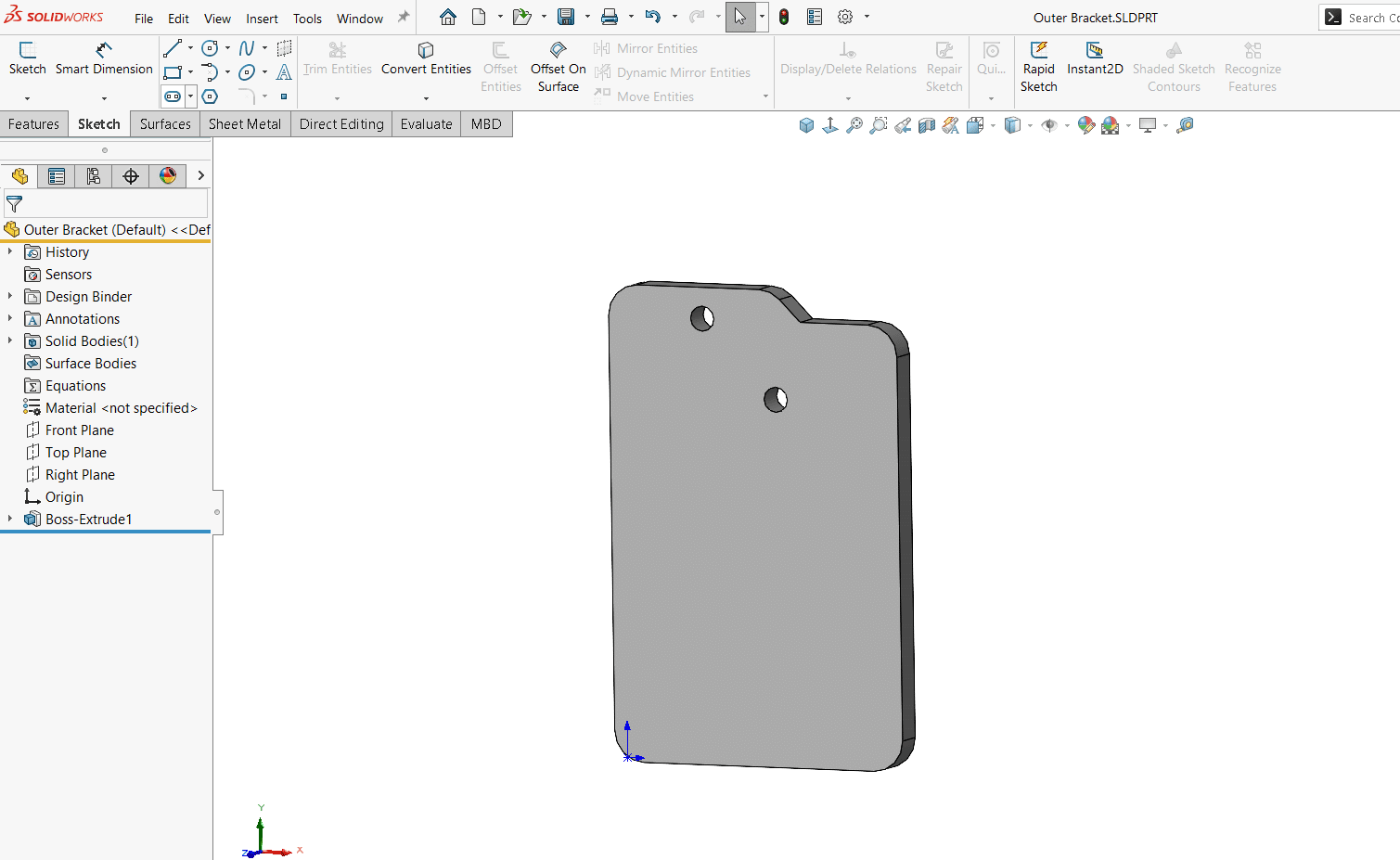 The new bracket can be added to the assembly.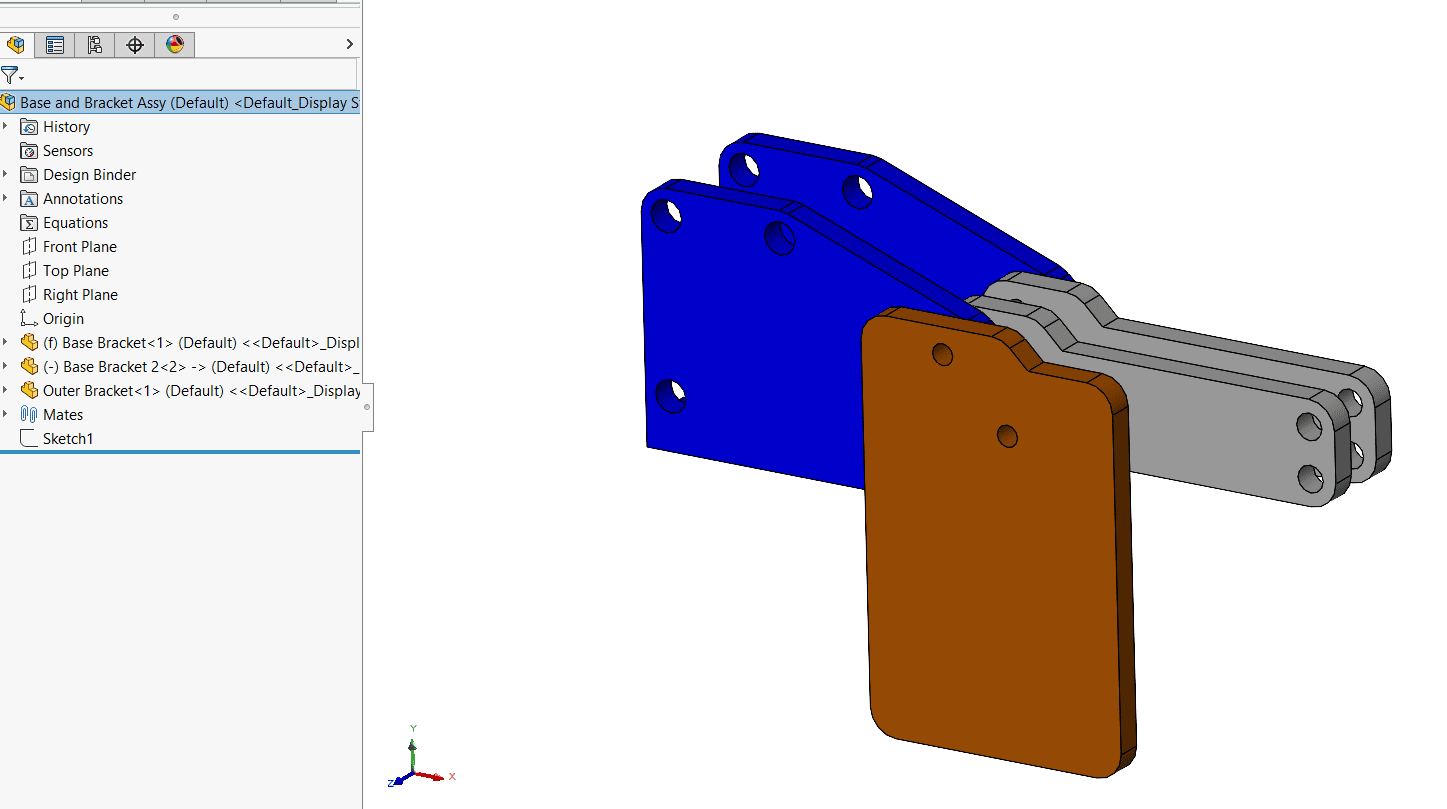 This is a simple example of how to reuse sketches in SOLIDWORKS to help speed up your design.
Now, you can either hide the assembly sketch or simply delete it. If you do delete the sketch, be sure to watch for references in the sketch to the original parts. You might end up with some broken references.
I hope you found this helpful! Thanks for reading.
Judy (Marlo) Hahn, CSWE, CSPP, CSDPP
Application Engineer Manager
Computer Aided Technology