Insight 11.0 Enhancements
Christmas is long gone, and the new year is already off to a great start, but you still have one more Christmas Present to hear about! Insight 11.0 was released over the last few months, and unless you turned on the automatic updates, you may have even missed it!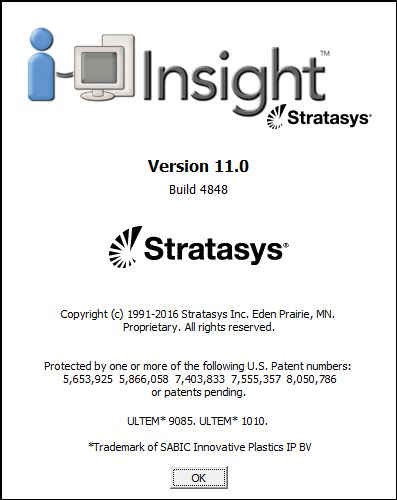 One important change going forward, is Windows 32 Bit will no longer be supported. This was expected as it seems like everyone is going to 64 Bit. Below is the error message I received trying to install on a 32 Bit Version of Windows 7.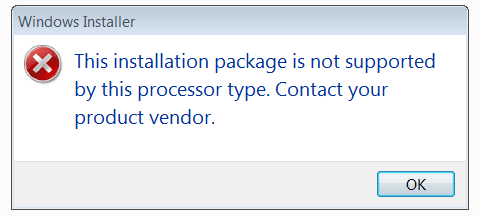 And Now, On to the Enhancements!
Nylon 6 model material – Added Nylon 6 model material paired with SR-110 support material for use on the Fortus 900mc. FDM Nylon 6 is a Nylon 6-10 blend based on the most common traditional manufactured plastic Nylon 6 family and owns the best combination of strength and toughness among Stratasys FDM materials. As with other new materials, I suspect this will be made available in the future on the Fortus 380 & Fortus 450.
SR35 support material – Added SR35 as a new support material for ABS-M30, ABS-M30i, ABSESD7, and ASA model materials on the Fortus 900mc. SR35 is an alternative to SR30 and offers improved dissolution time and longer bath life. I'm rather excited about this one. Although a minor change, quicker times in the cleaning tank could be a huge benefit to everyone!
Sacrificial towers – Redesigned the sacrificial towers for the Fortus 900mc, Fortus 450mc, and Fortus 380mc systems to improve the robustness and reliability of the tower and to improve the adhesion to the build sheet.
Detailed job report – Added the ability to save a detailed job report from printers that support this new capability. Click on the Save Job Report button after selecting a job from the System History. This enhancement has been a long time coming too. I'm looking forward to seeing how our customers make use of this new feature.
Minor Changes to the default toolpaths for Ultem 1010 T40 and ST130 sparse fills to improve part build performance.
Do you have any ideas or suggestions for future enhancements? Let me know in the comments below!