Introducing the New Stratasys J700 Dental 3D Printer
Who doesn't want a beautiful smile? Dentists and Orthodontists are not only skilled in their work, but they are becoming more and more exposed to the latest technology to deliver the best results for their patient's dental needs. The new Stratasys J700 Dental 3D Printer makes the production of clear aligners and molds faster and more efficient than ever.
The Stratasys J700 Dental 3D printer comes equipped with speed, reliability, and minimal post-processing and eliminates the need for post-curing and finishing.
The Stratasys J700 Dental 3D printer is a large-scale and large capacity PolyJet system that is optimal for lab production. This clean, quiet, and predictable process helps improve productivity and efficiencies, dedicated to the high-volume production of clear aligners.
Workflow is a top priority thanks to digital dental record storage. With the help of GrabCAD print technology, engineers can utilize smart default settings, tooltips, and notifications that will guide them through a seamless printing process. GrabCAD print offers detailed views of your model, tray, and slice preview so you can make adjustments before you start printing.
PolyJet Technology
If you're unfamiliar with PolyJet, this technology can produce thin walls and complex geometries that are extremely detailed reflecting lifelike aesthetics. The J700 isn't the only PolyJet machine from Stratasys. The video below shows the power of PolyJet 3D printing in 73 seconds. Check it out.
Stratasys J700 Material
The Stratasys J700 uses materials that provide a clean and safe process for building models that pose no biohazard safety or disposable concerns. The resin cartridge is self-contained, making it safe for in-office mass production. All uncured material stays in closed cartridges requiring no direct contact with any hazardous polymers.
VeroDent (MED670) material is a neutral peach-toned material with high-quality detail, strength, and durability capable of producing high-quality arches for easy hands-off manufacturing. The SUP705 support material offers streamlined cleaning, so your products move quickly from print to thermoforming and shipment.
To learn more about the clear aligner industry, the J700 3D Printer, and the technology that comes along with it read the eBook below.

About the Author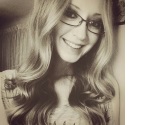 Angelle Erickson writes about how companies are using innovative technologies, such as 3D printers and SOLIDWORKS software to increase productivity, improve product development processes, and maximize business potential.