Introduction to Stratasys Digital Anatomy Printer
Hello and happy Q4 to all wherever this finds you. Here in Eden Prairie, Minnesota we are enjoying some Vikings football and the end of summer.
This fall however, we have exciting news from the biggest player in the 3d printing industry. On October 15th, Stratasys announced they would be selling an anatomical modelling machine based on their flagship J750 multi-material printer. The machine boasts custom and personal anatomy as well as a few new materials to simulate organ tissue, skin, veins, arteries, bones, and everything in between. In the current market place, this disrupts heavily where previously hospitals and universities had been invested in cadavers or silicone tissues, each with problematic drawbacks. Together with Stratasys, we've partnered with some of the largest companies, hospitals, and research institutions in the country, with the Mayo Clinic and medical device monolith Medtronic to name a few.
Now the true power in this technology is in the feel and look of the parts themselves. Imagine printing a perfect representation of your tibia or vertebrae that you could hold. The next best thing are a few pictures, so please enjoy: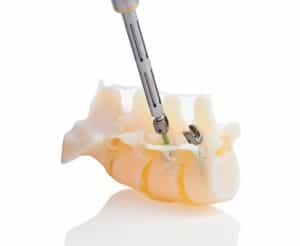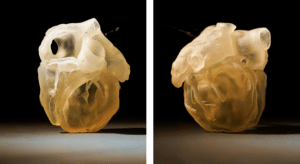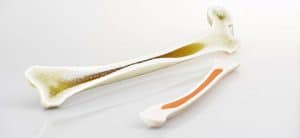 The process is pretty simple.
First, anatomy is extracted from an MRI in a file called "DICOM" which is the imagery used in MRI scanning. Next, the correct anatomy is extrapolated from the file and introduced to GrabCad Print. The great thing for existing customers is only a few software upgrades are necessary with new material to make the conversion.
In Grab Cad Print, there are several new options such as options for creating variable-density bone matrices, selecting colors and tissue, as well as thickness for vessels and veins. The final product is what you can see above. With these new Digital Anatomy parts, we've seen simulated aortas used for surgeons to practice deploying stems and valves, models that simulate bloodflow through viens and arteries, and surgical training guides for patients with spinal cord issues, helping surgeons train to install minimally invasive. I heard a surgeon speak on these recently and he said "the goal is always to get further and further away from the patient. Whether it's minimizing incisions or the amount of material in a patient, we want to keep ourselves out of there as much as we can, and I see 3D printing taking the lead there".
You can read more about Stratasys DAP here and of course feel free to reach out to your local CATI office for more information. Have a great week!
Robb Lauer
Applications Engineer
Computer Aided Technology, LLC