Is it Time to Give Your SOLIDWORKS Skills a Tune-Up?
Are you confident with your SOLIDWORKS skillset? Or could you or your team's productivity be kicked up a notch or two? There's a new SOLIDWORKS training course designed to improve your existing CAD knowledge by exposing you to new tools, methods, and functions that will speed up your design process and boost your knowledge of SOLIDWORKS. Here's what you need to know about CAD112: SOLIDWORKS Tune-Up Training Class.
When I started learning SOLIDWORKS in 2004, I took a variety of training classes to become a proficient user. Throughout my career, my skills improved and I got better at using more and more of the basic functionality.
When I began teaching all of the core SOLIDWORKS courses at Fisher Unitech in 2008 and got exposed to the release of new functionality, my knowledge took a tremendous leap. But while it's great learning new features, it's not always easy making significant gains in overall speed. That's why I set out this year to create a class that will take your productivity into overdrive.
Who Should Register for CAD112?
CAD112 SOLIDWORKS Tune-Up is perfect for anyone with a baseline knowledge of SOLIDWORKS, whether you recently graduated from SOLIDWORKS Essentials or have over 10 years of general experience. Over the course of five sessions, you will push your boundaries, experience, and knowledge using the latest tools in speed methodologies within the software.
CAD112 Agenda
CAD112 SOLIDWORKS Tune-Up is broken up into eight lessons over the course of five days when taken online. Here is what we cover:

How do I sign up?
If you're interested in signing up for CAD112 SOLIDWORKS Tune-Up or any other training course, visit our training page. SOLIDWORKS training courses are available online, in-house, or on-site and our team of experts is always happy to answer any questions you may have.

Related Articles
Getting the Most out of a SOLIDWORKS Certification
Learn SOLIDWORKS with a Customized SOLIDWORKS Course Guide
SOLIDWORKS Online Training: Here's What to Expect
About the Author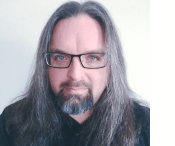 Rodney Harper began using SOLIDWORKS in 2004. He joined Fisher Unitech in June of 2008 as an Application Engineer Instructor to teach online training classes full time. Since then, Fisher Unitech's training program, also known as 3DU, has grown and Rodney now manages four full-time instructors, a part-time instructor, intern, and one training administrator. He's a CAD fanatic and loves to show how SOLIDWORKS training can help students do amazing projects.