Load Cell Calibration on a Stratasys Polyjet Desktop Printer
The load cells measure the weight of the material bottles so the printer knows how much material is in each bottle.
The printer uses this information to determine which bottles to use and when they are empty. You should calibrate the
load cells once a month for a heavy usage machine or at least once every other month to make sure the load cells are reading correctly.
To start the load cell calibration click on Options-Wizards-Load Cell Calibration.
It is recommended that you do all 5 load cells at one time. 2 support-2 model and 1 waste
When you open the load cell calibration wizard it will ask you which ones you would like to calibrate.
Click on all 3.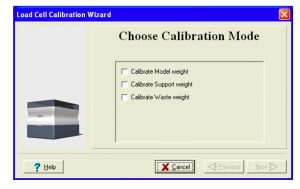 Then it will ask you to remove one of the bottles but it is much faster if you remove all 4 bottles and the waste containter box.
Then close the material drawer so it is stable.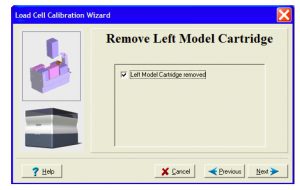 Once you have checked off that the first bottle has been removed and you click next you will see a box with current level reading displayed.
The number you see in the box is not that important but you want to make sure that the number is fairly steady. It should not go up or down
by more than 10. So if the number in the box is 2176 you should not see it go below 2166 or above 2186. You only need to watch it for a few seconds and if it has not gone +/- 10 from the original number it is considered stable. If it does go over +/-10 from the original number close out
of the wizard, close the embedded software and start over again.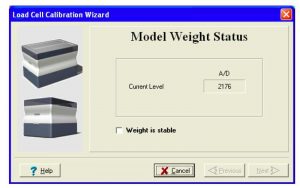 You will need to check this number for all 5 of the cells, check the box
that says the weight is stable and click next to go to the next one. It will ask you to remove each bottle individually but since you removed
them in advance you can just click that it is removed, check and click that the number is stable and move to the next one.
Once you have completed calibrating all 5 cells you need to hit the done button to close the wizard. Then reinstall all 4 bottles and the
waste container into the drawer.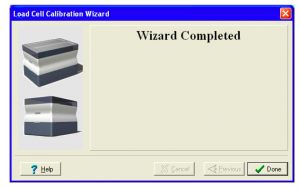 Do not tighten the waste cap too much as it will cause the bag to twist inside the box and cause the waste to overflow.