MakerBot Introduces New Smart Extruder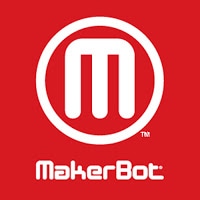 MakerBot has seen some bumps in the road recently regarding
the effectiveness and quality of their first generation Smart Extruder. On a
Fused Deposition Modeling 3D printer, an extruder is a part used to dispense
plastic filaments that build a part layer by layer. Generally the extruder has
to heat up to a certain temperature to melt a spool of plastic then pushes the
melted plastic out through the extruder tip.
With the release of the latest version Smart Extruder,
MakerBot hopes to deliver the hobbyist 3D printing community an easy way to
swap out an old, worn out extruder for a brand new one. The thought behind
these Smart Extruders is that over time extruders become clogged or wear out, so rather than having to order new
parts to fix your extruder, the Smart Extruders enables users a quick and easy
way to simply install a brand new one. This, as you can imagine, saves time and
is extremely convenient if you are in the middle of a build.
https://www.cati.com/blog/makerbot-introdu…w-smart-extruder/
The previous version of the Smart Extruder had trouble
giving users the promised life span and reliability. MakerBot says the new
version promises to deliver extruders that have life spans lasting over 700,
while some tested extruders have gone over 1200 hours. The new Smart Extruders
will also have the updated software that Makerbot released last fall which
helps increase print speed. Along with new software, there are new sensors that
detect when more plastic filament is needed to complete a print. The new Smart
Extruder will be available to the MakerBot's fifth-generation line of printers,
which includes the latest MakerBot Replicator, the Z18, and Replicator Mini.