MDX-540 Benchtop Milling Machine for Prototypes and Production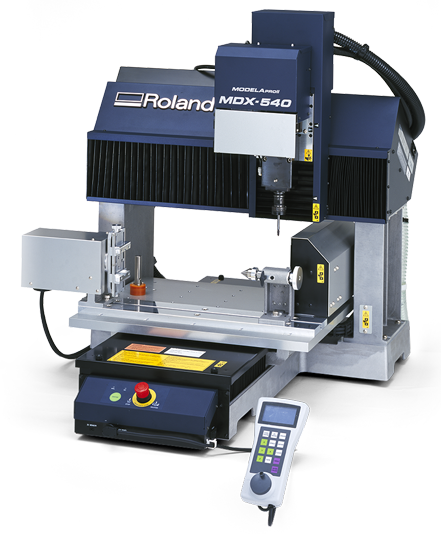 The MDX-540 from DGSHAPE by Roland is a 4-axis capable desktop CNC milling machine designed with everyone in mind, which makes it a great in office tool for all engineers, designers, and educators. It has a 19.6″(X) x 15.7″(Y) x 6.1″(Z) milling area, and can handle all production grade plastics and non-ferrous metals for production or prototype parts at production speeds. The MDX-540's material capability covers everything from Delrin to aluminum. Even with all the capabilities of the MDX-540, it still retains an ease-of-use that makes it a great tool for education.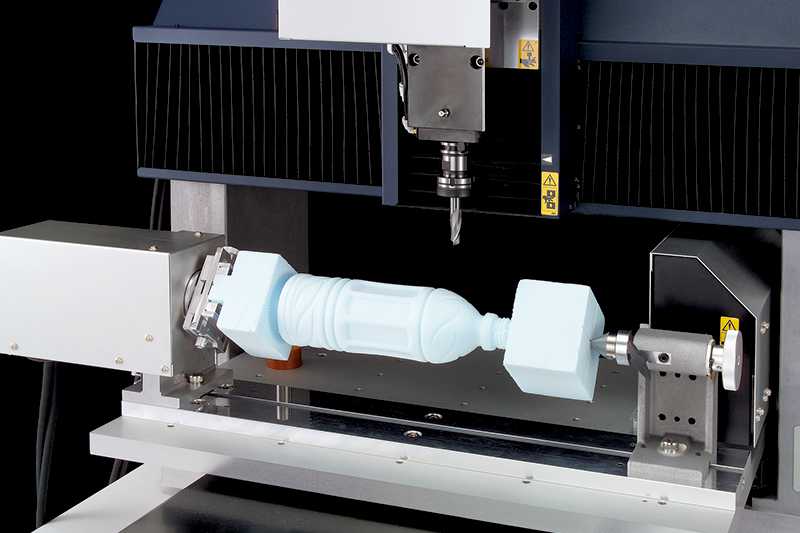 A prototype of a beverage bottle being made on the MDX-540 with the optional rotary 4th axis
When your prototyping needs include high accuracy and full end use material properties, CNC milling may be your only cost-effective option. But even outsourcing CNC parts can cost thousands and take weeks. With the MDX-540, you can easily create all your prototypes in house, and you don't have to be a skilled machinist or a master of G-Code. While the MDX-540 is G-code ready, Roland has developed an easy to use CAM software for all user levels.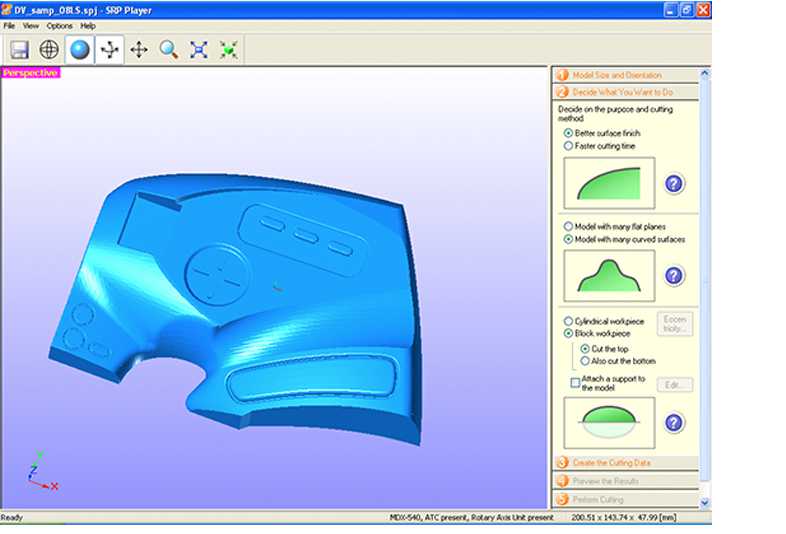 Screenshot of Roland's SRP Player
Roland's SRP Player allows users to bring in their 3D model and follow a simple step by step interface to generate the optimal cutting program for their model without having to know the ins and outs of milling. For example, the SRP Player prompts users to select if their design requires faster cutting time or smoother surface finish? If faster cutting time is chosen, the program will use the largest diameter tool it has is in its tool magazine. If smoother surface is selected, the smallest diameter tool will be used.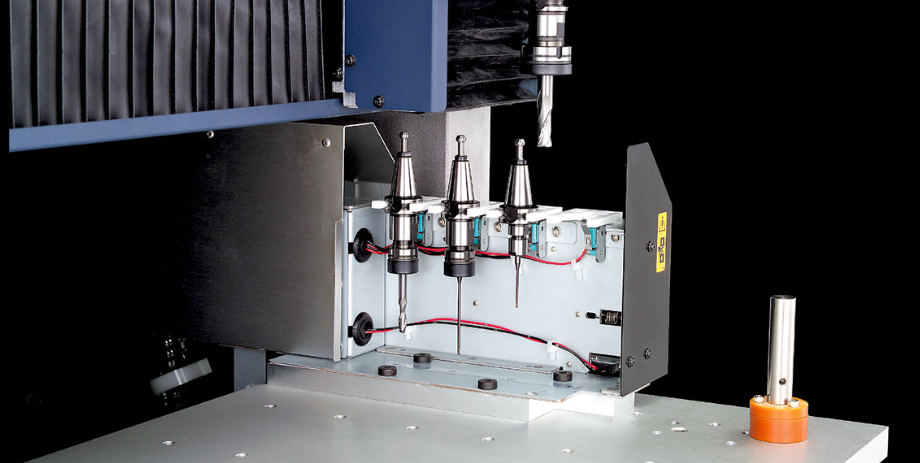 Automatic tool changer shown with the MDX-540A option.
The MDX-540A is an option that includes an automatic tool changer for non-stop milling. This allows users to run quick passes with large diameter tools and create fine feature details with small diameter tools in one uninterrupted hands-off job. Combine the automatic tool changer with the rotary 4th axis, and users can run full production parts without having to change a single tool or reorient the part and find a new zero.
You can check out a brief overview of the specifications for each MDX-540 option below:

Also, be sure to watch the video below to take a more in depth look at the machine.
If you think the MDX-540 is the perfect tool for your business, be sure to contact us here at Computer Aided Technology!
Cody Doiron
Application Engineer for Rapid Prototyping, PNW
Computer Aided Technology, Inc