Stratasys Announces J750 3D Printer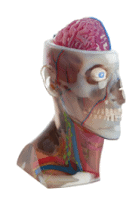 Earlier today, Stratasys announced the J750, the
latest addition to their world-leading professional 3D printer lineup. Building
on the already successful high-resolution multi-material PolyJet technology,
this printer delivers unrivaled aesthetic performance as the world's first
full color
3D printer.
Unmatched Realism
Full-color capability, texture mapping, and color
gradients allow the creation of prototypes that look, feel, and operate like a
fully finished product. Thanks to the Stratasys J750's wide range of material
properties, painting and assembly are no longer required.
Maximum Versatility
With the fastest PolyJet mult-material 3D printer,
time for part intricacy and complexity is no longer a sacrifice. J750 allows
users to take full advantage of unparalleled 3D printing by channeling a range
of applications that previously required a several step process in order to
achieve an all-in-one package with a vast array of colors and material
properties. Users will now be able to print parts that feature Digital ABS
alongside a variety of flexible Shore values and/or translucencies.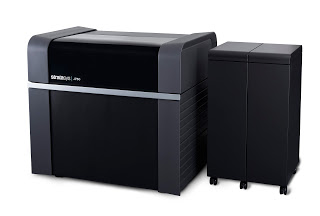 Print with 6 Materials
at Once
The large, six-material capacity of the
Stratasys J750 means you can load your most used resins and avoid downtime
associated with material changeovers. Print simulated production plastics, like
Digital ABS™, in half the time or with twice the resolution. With an astounding
360,000+ color combinations to choose from and multi-material capability, the
Stratasys J750 allows you to bring even your most imaginative ideas to life.