Stratasys J750: Why Use This 3D Printer?
In order to create great products
creativity, prototyping, and concept validation are key. Design engineers have
broken new ground in their designs with Stratasys' new J750 3D printer. Ever
since it's April debut, the J750 has made waves with its creative capabilities.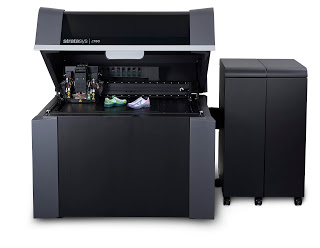 Incredible Part Realism
A hallmark of the Stratasys J750 is its true full-color capability, a breakthrough in 3D printing technology. Although printing in various colors isn't new, getting the quality you want along with a whopping 360,000 color selection is.
This versatility originates from its robust material capacity, accommodating input of up to six base resins. Because advanced PolyJet systems create composite materials right on the build tray, the number of material options is far greater than the number of input materials. In the Stratasys J750, those six base resins yield hundreds of thousands of colors, translucencies and durometers.
Fast, Efficient, and Easy to Use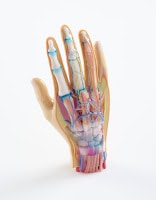 Printing with the J750 is easy, starting with PolyJet StudioTM software to process your part. PolyJet Studio is
the next generation of Objet StudioTM software and offers multiple improvements for workflow efficiency. Improvements include an intuitive interface that makes
it easy to choose material, optimize the build, and mange print queues. After the parameters of the part are selected, the user hits "print" and it's ready to build.
The J750 is ideal for any user, whether you're planning on creating detailed surgical guides or looking to produce color coded jigs and fixtures.