Photorealistic 3D Printing: What You See is What You Get
DFAM, short for Design For Additive Manufacturing, is a methodology we regularly consider in the world of 3D printing. It's the notion of tailoring our 3D designs to the capabilities and limitations of the types of geometry our machines can produce. It is implemented in an effort to speed up print times, optimize part accuracy, refine aesthetic quality, and much more. It is vital for ensuring maximal ROI on our machines.
But adhering to hardware limitations can compromise the artistic intent of a designer when printing a prototype meant to show off a product's color, material, and finish. This is where another methodology, pioneered by Stratasys, comes into play. That methodology can be better referred to as AMFD, or Additive Manufacturing For Design.
Built on the foundation of over 30 years of leading in the world of additive manufacturing, the latest Stratasys PolyJet J series machines afford product designers and artists nearly unrestricted access to seeing their visions come to life. That is to say, they can leverage what was once a technology relegated to the world of "this is how something should work" into "this is how something should look and feel". Photorealism is absolutely crucial to being able to meet that challenge.
The first requirement for photorealism is color. In much the same way that inkjet printers deposit droplets of cyan, magenta, yellow, and black ink onto paper to form images, Stratasys' J series machines rely on the same process, albeit in many layers, to create full color 3D prints. By full color, they are capable of a gamut of 500,000 colors. That's a lot. Having a broad spectrum of colors is valuable, but it is even more important that the machine can make them in a consistent manner. As Stratasys is the industry standard for 3D printing, so too is X-Rite in the industry of color management. In partnership, X-Rite has developed comprehensive color profiles to accurately ensure that what a designer has envisioned and defined with their software is what prints out of the machine. For the even more critical color applications, designers can use X-Rite spectrophotometers to create custom profiles to their specific machine. Additionally, the machines are validated by Pantone, meaning critical spot color accuracy is available out of the box to meet any brand standards or other specifications a part may require. Prior to the J series printers, this was a functionality only seen in 2D art and publication.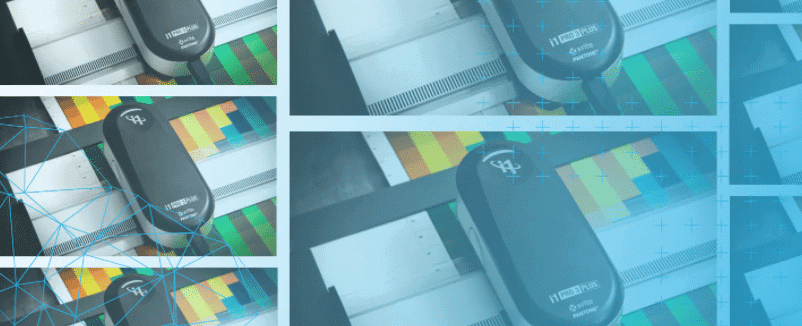 On the topic of using software to design photorealistic color 3D prints, Stratasys has partnered with Keyshot. Another leader in its respective industry, Keyshot is synonymous with photo-rendering. It is used by the biggest companies in creating true-to-life renders for publication and animations for the big screen. Many product design companies already have Keyshot power-users on staff. For those that are just diving into using color in their design process, the software is as powerful as it is intuitive. Keyshot can import native CAD files onto which a library of premade materials can be applied. If that library isn't big enough, it's easy to import digital images and labels to be mapped onto the geometry. Using a graphical flow-chart of nodes, any material can be fine-tuned to meet specific requirements. Where Keyshot stands above the competition is the ability to export 3MF files with the color textures baked in that can then be natively imported into GrabCAD Print for simple print setup.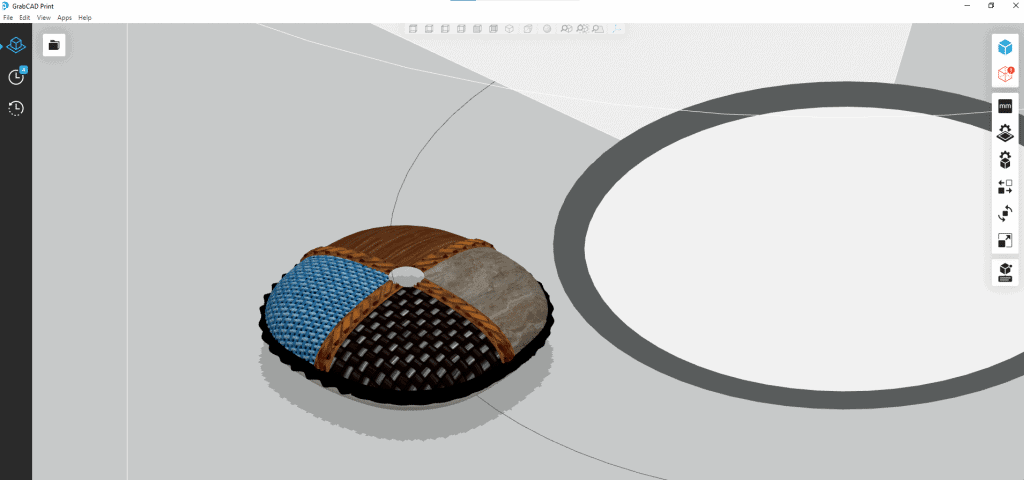 Keyshot is more than just a means to apply colors and textures. Photorealism in the context of 3D objects requires an additional consideration. Just like anything that can be picked up and touched, light casts shadows and causes specular highlights on shiny surfaces of 3D prints. Let's take those graphical material nodes in Keyshot referred to in the previous paragraph. It's possible to take detail in a texture and use a displacement map to generate physical geometry coordinated with the color textures. With Stratasys machines, today, it's possible to print tactile wood grain, cloth, and knurling.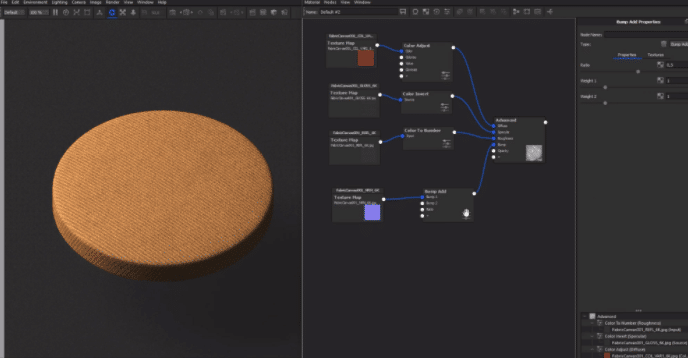 An iterative design process is fundamental to product development. When it once took weeks to outsource a prototype for hand sculpting, painting, or even tailoring, can now be done with some design tweaks in CAD and Keyshot and sending a print to run overnight. And that's the entire workflow. Seamlessly moving from CAD to Keyshot to GrabCAD Print. That is the nature of 3D printing with the Stratasys J series machines. It's all about streamlining one's process and removing the traditional boundaries between conceptualizing designs and bringing them to life with photorealistic 3D printing.
Simon Pinter
Application Engineer, Manufacturing Solutions
Computer Aided Technology