Polyjet Motherboard… Where are you?
There may come a time that your Stratasys Polyjet 3D printer's embedded computer blinks its final LED and it just won't turn on. Don't worry, that's where we come in. If this ever happens to you there are some steps that you can take before giving us a call. First and foremost, have your Serial Number ready. You can find this on the back side of your printer down by the power cord.
Next you will need to remove the 4 screws securing the front panel to the printer. You will find these by opening the lid of your printer and looking along the top. They may be Flat head or Allen key. You may need to open your material draw a little if the panel gets stuck.
When you get the front panel off you get to see the wonder that is the inside of a Desktop 3D Printer! What you are looking for is on the left-hand side of the printer.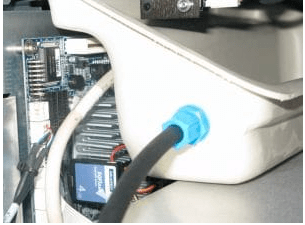 To get a better look at what Mother Board take out the overflow container. Be careful if there is any material in there so that you don't spill inside the printer or get it on your hands.
In early V1 and V2 models you will find a Mother board that looks like this :
Aaeon Board V1/V2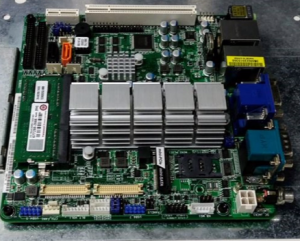 The chances of you seeing this board is slim as they were in early models of the printer. What you are most likely to see is this board:
Protech V1/V2/V3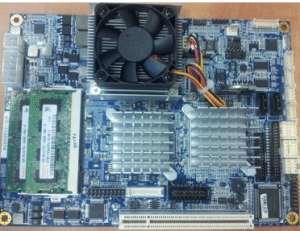 You also may see a board that replaced the Aaeon and Protech Boards for a short time .
Adlink Embedded, Replacment for Aaeon and Protech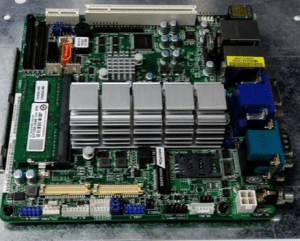 Additionally on new production V3's you will find the new Nex650. This only works in printers that were manufactured with this board so you cannot upgrade to it.
Nex650 only in New V3s that originally had it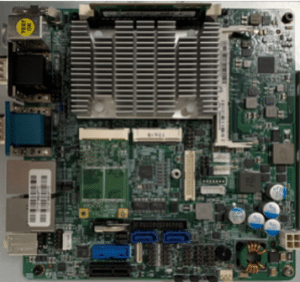 Even though this seems like a lot of information to know don't worry. All you need to be able to do is know where to find and how to identify the Mother Board. This will help us as technicians better problem shoot any issues you may have with your Polyjet 3D printer and get us one step closer to getting you back up and printing.
As always if you ever have any questions reach out to us. We have a great staff of technicians with experience in various types of 3D printing that are available for you. We can be reached in a few ways, through our email SUPPORT@CATI.COM , by phone 1-888-285-2284, and via our live chat Live Chat. We are open Monday – Friday 8am to 6pm EST. However you choose to reach out we always look forward to hearing from you.
Ryan Carpe
Field Service Engineer
Computer Aided Technology, Inc.