Prevent Moisture in Your FDM Filament
As a 3D Printing Technician we get to travel to customers and see their printers in various locations. The rooms the printers are housed in can be large as an airplane hangar, small as a broom closet, or anything in between. When working with FDM 3D printing in any size setting, you could run into some level of moisture issues with your print material. Moisture can be absorbed in FDM material which can lead to poor quality prints as well as clogging your print heads. Here are some common reasons this happens and what to do about it.
Improper handling/storage of material
Material left out in the open is prone to moisture absorption. To prevent this, both model and support material should be stored in airtight, sealed containers when not housed in the printer.
Printer Environment
When you first purchase your printer you receive a site prep guide before the printer is even delivered. It tells you things like printer dimensions, electrical requirements, environmental requirements and site tasks. If you look back at your site prep guide for environmental requirements, following these three factors is important: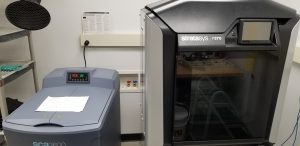 Your environmental temperature is between 59°F to 86°F (13°C to 30°C).
You do not exceed environmental humidity between 30% to 70%, non-condensing.
The site's altitude does not exceed 6561.68 feet (2000 m).
Cleaning Station Location
"Where will my cleaning station go?" is an important question to ask when determining where to place your printer. You want to make sure that you do not place your printer next to your wash station, a sink or any other moisture creating unit. The cleaning station gives off steam and can condense inside of the printer. If not handled properly, it can cause model quality issues, material moisture issues and is simply not good for your printer. When using the Waterworks solution this comes with it's own added caution because it is a sodium hydroxide based solution.
Keep your printer and cleaning station close enough for an efficient work flow yet far enough apart to prevent any of these effects from arising.
.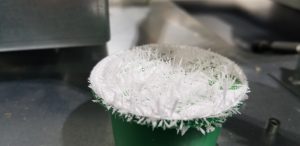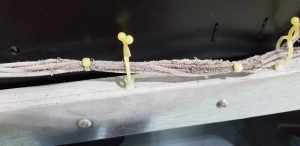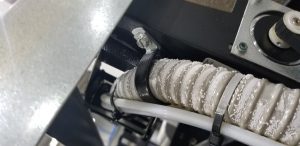 To retain these best practices make sure you train any employee that is going to be working with these machines. This will help extend the life of your materials and your printer.
As always if you ever have any questions please reach out to us. We have a great staff of technicians with decades of experience in various types of 3D printing. We look forward to hearing from you.
Ryan Carpe
3D Printing Field Technician
Computer Aided Technology, Inc.