Simulia Abaqus for SolidWorks Simulation Users

Caelynx is pleased to announce an exciting new promotion for SIMULIA ABAQUS products from Dassault Systemes. This special offer is valid through December 31st, 2016. SOLIDWORKS customers who qualify can immediately take advantage of discounts.
WHO qualifies? Small and Medium size companies that are already using SOLIDWORKS Simulation (Standard, Professional, or Premium) for their analysis needs. This promotion is targeted at companies who would like to add onto their SOLIDWORKS Simulation capability.
If you are a SOLIDWORKS Simulation user, you may not realize that Dassault Systemes is also the parent company of SIMULIA, a suite of best-in-class, realistic simulation software that can handle multiphysics simulation needs. Enhancing your simulation bandwidth with ABAQUS is a seamless transition: the SOLIDWORKS Associative Interface enables you to easily transfer parts or assemblies from SOLIDWORKS to Abaqus/CAE.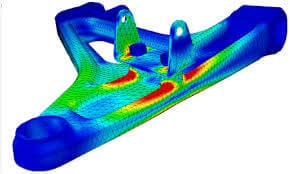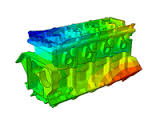 Why upgrade from SOLIDWORKS to ABAQUS? Here are some noteworthy ABAQUS features:
Robust contact
Multiphysics solvers
Advanced material models
Geometric and material nonlinearity
Static and dynamic simulations
Enhanced user control for mesh generation
If you've ever wondered what ABAQUS or other advanced SIMULIA software can do for your company, now is the time to inquire. This is an incredible offer from Dassault Systemes that only runs through the end of the year. Please contact Caelynx for more information.