SOLIDWORKS 2015 - The What's New You Didn't Hear About (Part 01 - Configuration Toolbar)
In SOLIDWORKS 2014 we received a tool that allowed you to switch the active configuration of a part/assembly in the current active configuration called Quick Configurations.
1. Go to Tools/Options/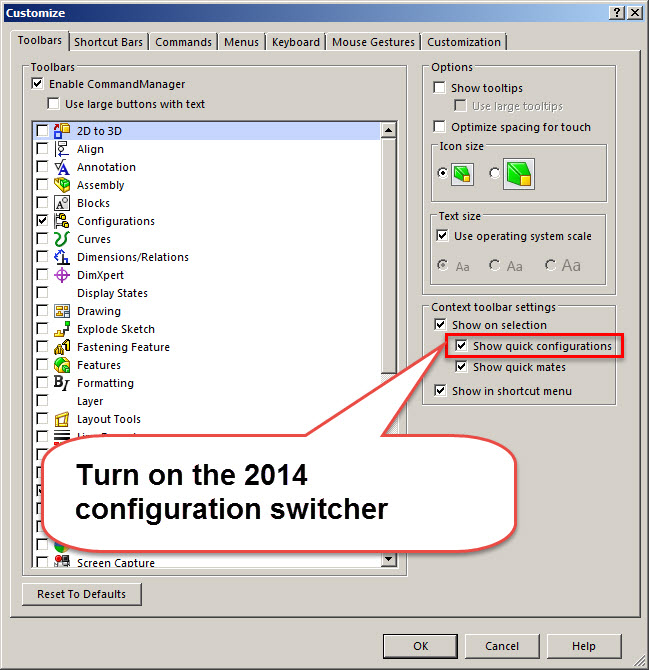 2.Turn on "Show quick configurations"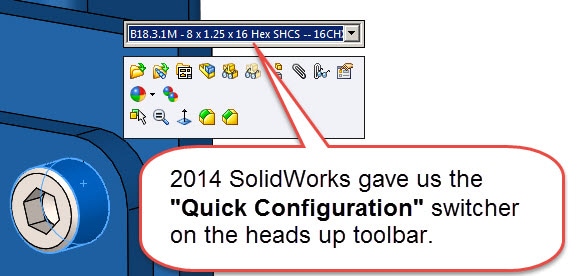 Now to 2015, what did I miss?
In 2015 SOLIDWORKS added a new toolbar. It allows you to change the active configuration of the assembly you currently have opened in SOLIDWORKS. This will save you time from going to the configuration manager or splitting your feature manager design tree.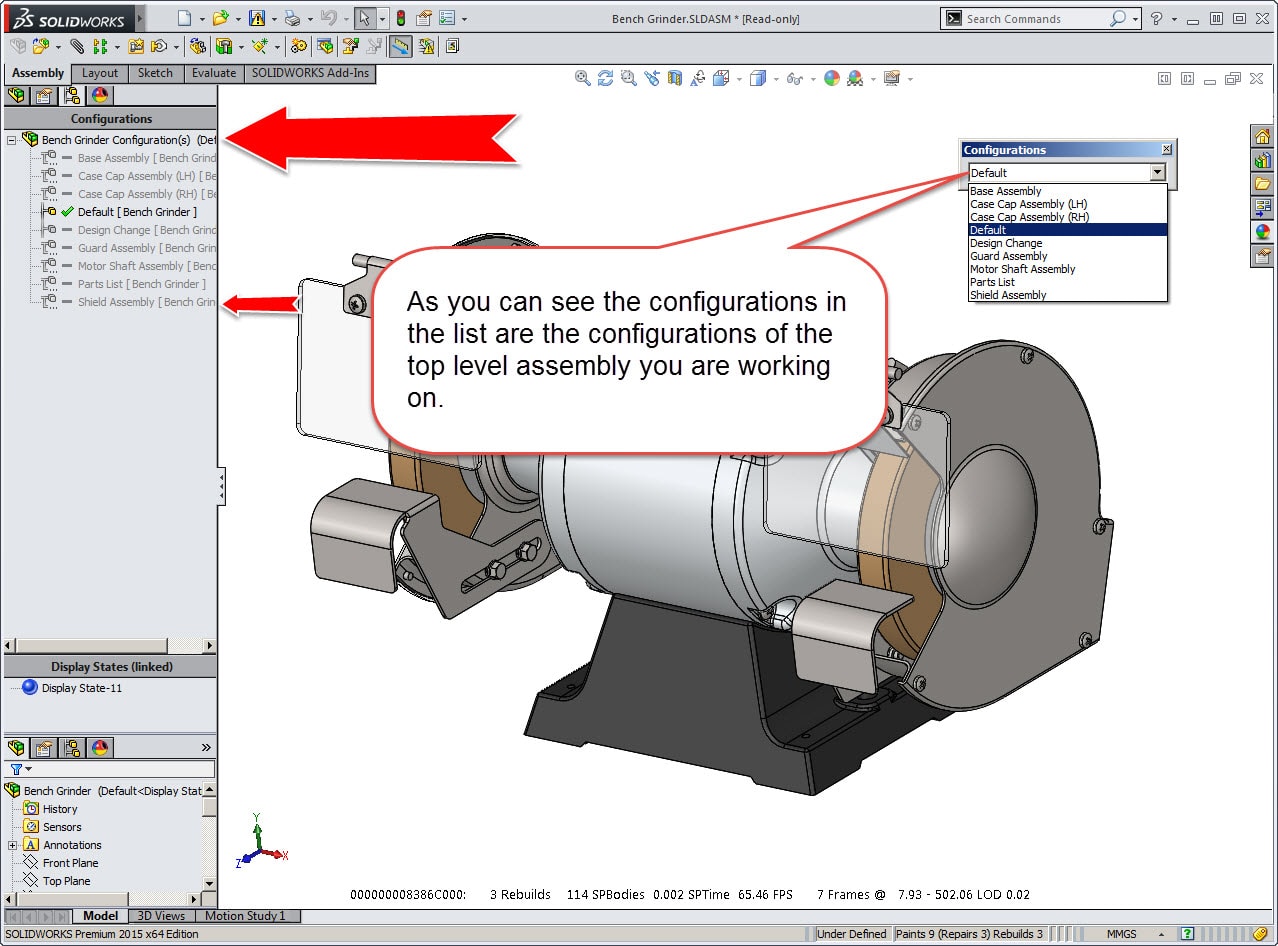 1.Go to Tools/Options/
2.Under Toolbars check on "Configurations"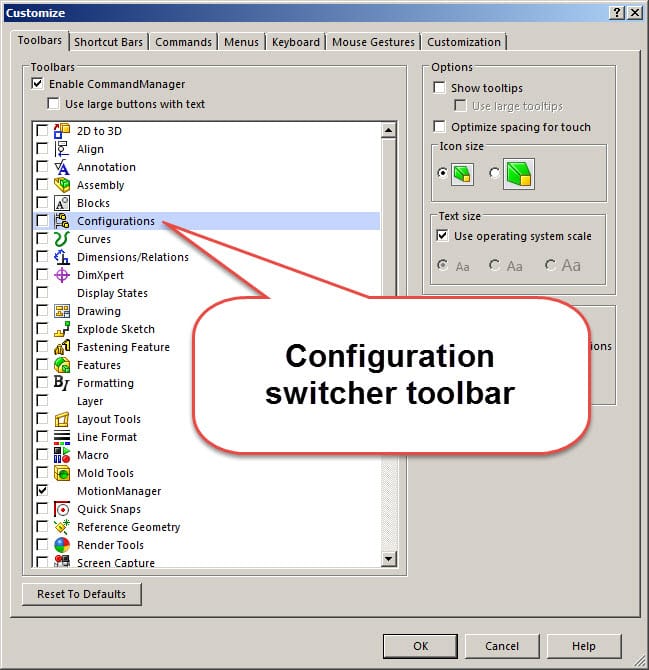 Cheers,
Bob McGaughey, CSWE
Computer Aided Technology, Inc.
What you missed in SOLIDWORKS 2015 What's New Blog Series Links
Part01 – Configuration Toolbar
Part03 – Dynamic Reference Visualization
Part04 – Identify Last Saved in File Version
Part05 – View Selector Preview
Part06 – Selective Delete in Assemblies
Part07 – Equations in Assemblies
Part08 -Selecting by View
Part09 -Angle Mates
Part10 -Open Summary Report on Assembly opens
Part11 – Saving Component Instances as New Files
Part12 – CircuitWorks
Part13 – Composer 2015 SP 2.0
Part14 – Decimal Rounding
Part15 -Enhanced Angle Dimension
Part16 -Duplicate filename warnings
Part17- EPDM SNL
Part18 – Encrypted PDF SUPPORT
Part19 – SOLIDWORKS Model Based Definition
Part20 – Asymmetric Fillets
Part21 – Delete Keep Body
Part22 – Over-Run fill Pattern
Part23 – Sheet Metal
Part24 – Spline on Surface
Part25 – Weldments