SOLIDWORKS 2015 What's New – Bent Lofted Bends
New to SOLIDWORKS 2015 is the Bent Lofted Bends allow the user to create sketches on Non-parallel planes, before 2015 the planes had to be parallel.
1. Create the 1st plane offset -0- from the front plane.
2. Sketch the 1st shape as a rectangle on the Parallel plane as shown, adding fillets in the corners of the rectangle will display as filled radius in the folded state, without radius in the corners will display as un-filled radius in the folded state. Neither sketch configuration will affect the unfolding of the flat pattern.
3. Create the 2nd plane distance and angle as needed from the 1st plane.
4. Sketch the 2nd shape as a circle on the Non-Parallel plane as shown.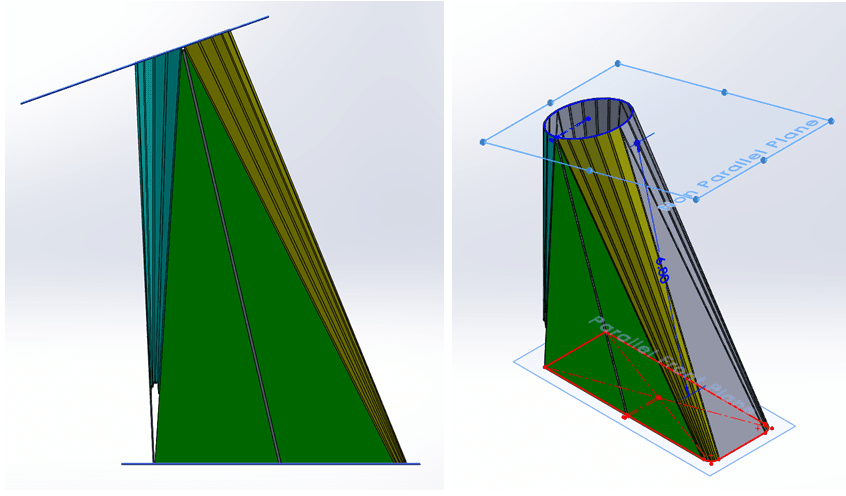 5. Both sketches must have a break for the unfolding.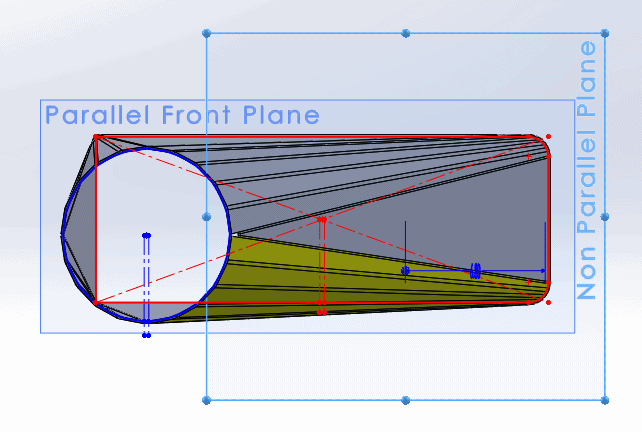 6. Select the Lofted Bend from the Sheet-Metal command tab, to create the lofted bend model with a Sheet-Metal features.

7. Select the Flatten from the Sheet-Metal command tab to unfold the model.

8. As you can see the unfolded model is not affected by adding or not adding sketch fillets in the corner of the rectangle sketch.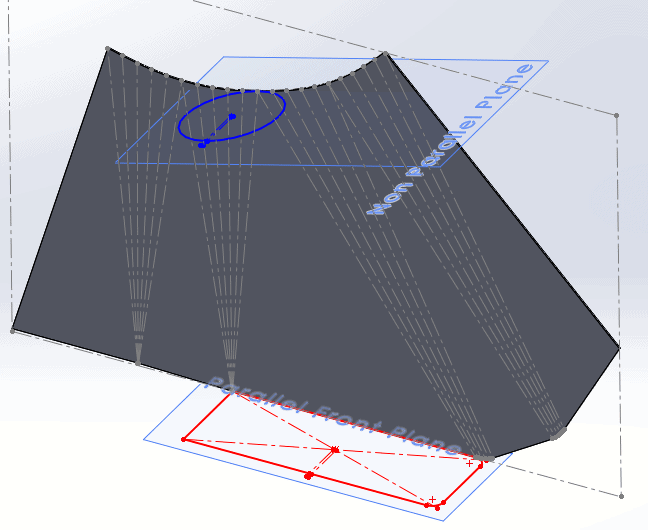 Thanks and I hope you enjoy all of the new enhancements to SOLIDWORKS 2015, please check back to view our other articles in this series of SOLIDWORKS What's New.
Ronnie C. Flaugh
Technical Analyst
Computer Aided Technology, Inc