SOLIDWORKS: Designing a Portable Raspberry Pi Gaming System, PART 1 - Introducing the Kit
Designing a Portable Raspberry Pi Gaming System, PART 1 – Introducing the Kit
I have been building an arcade cabinet for my kids (OK! Bull…it's for me). One day while looking for components online, I came across the Adafruit's Pi GRRL Zero Parts Kit. The brain of the kit is a "Pi", which according to Wikipedia, is a series of credit card sized single-board computers developed in the United Kingdom by the Raspberry Pi Foundation to promote the teaching of basic computer science in schools and in countries. The kit includes everything you would need to make your own portable emulator to play Nintendo, Sega, and other old school games for only 60 bucks.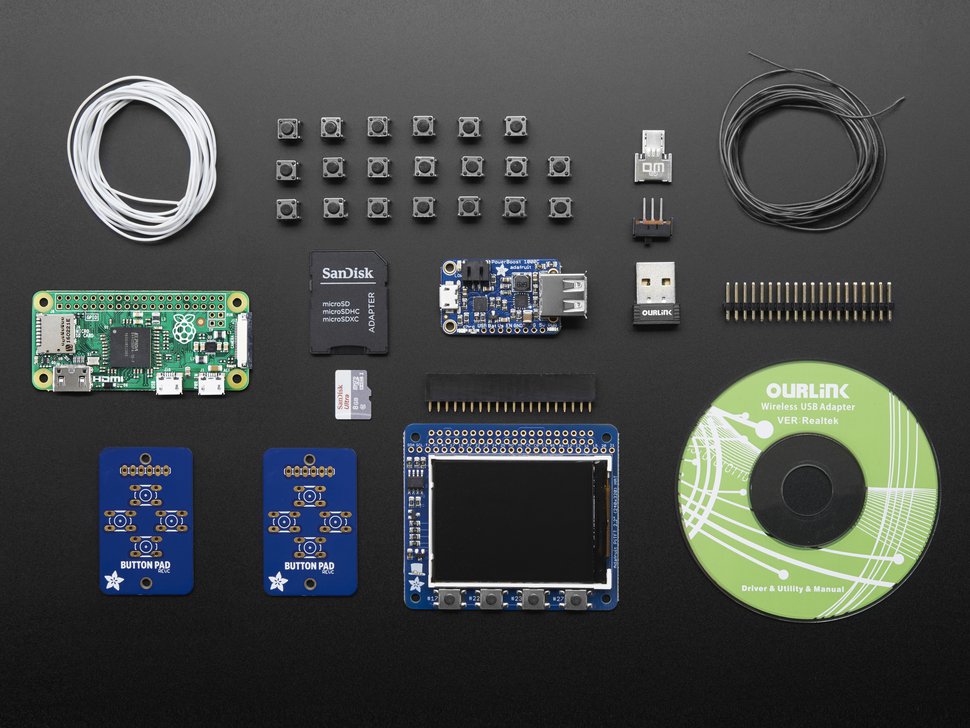 This pack includes:
1 x Raspberry Pi Zero v1.3
1 x Silicone Cover Stranded-Core Wire – 2m 30AWG Black
1 x Silicone Cover Stranded-Core Wire – 2m 30AWG White
1 x Adafruit PiTFT 2.2″ HAT Mini Kit – 320×240 2.2″ TFT – No Touch
1 x PowerBoost 1000 Charger – Rechargeable 5V Lipo USB Boost @ 1A
1 x 8GB Class 10 SD/MicroSD Memory Card – SD Adapter Included
1 x Mini USB WiFi Module – RTL8188eu – 802.11b/g/n
1 x Break-away 0.1″ 2×20-pin Strip Dual Male Header
1 x Tiny OTG Adapter – USB Micro to USB
2 x PiGrrl Zero Button rev C single up PCBs
1 x Tactile Button switch (6mm) x 20 pack
1 x Breadboard-friendly SPDT Slide Switch
The problem…the case.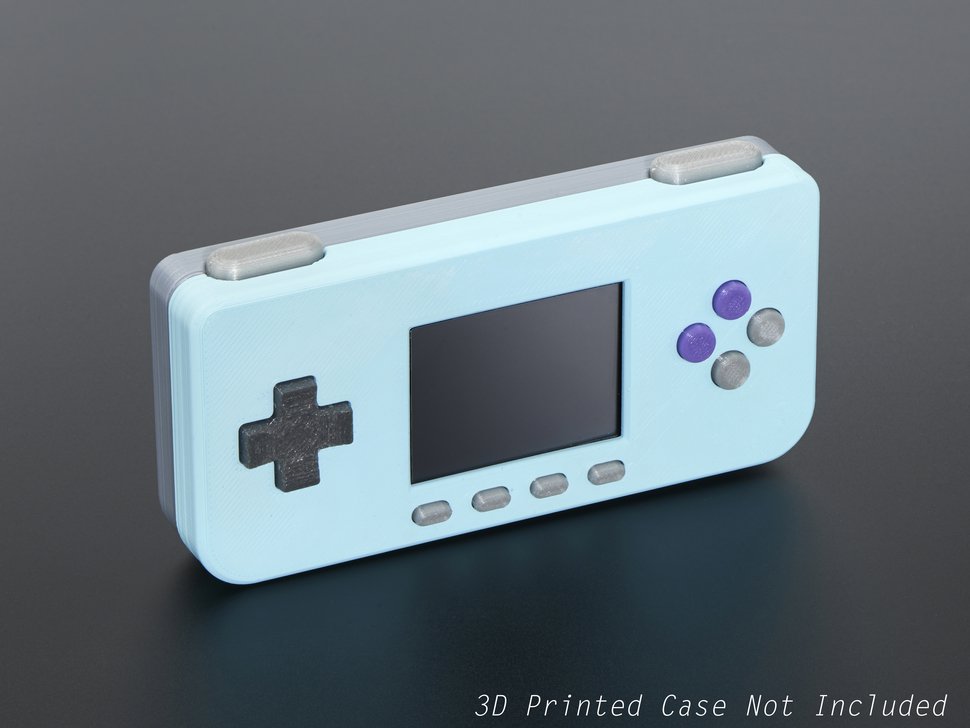 The kit does not come with a case, but Adafruit shares a link to a case you can 3d print and install the components yourself. The case is ok, but I'd like to take it to a different place. So, over the next few blogs, we are going to extract the important information off the STL file and then design our own case. I'm thinking a cross between a Wii U pro controller and PlayStation 4 controller. So, if you have some feedback, let me know in the comments below. As we speak, the UPS truck is delivering my kit today, so I'd love your feedback.

Next time we will be importing the STL files in SOLIDWORKS and extracting important data to move over the our more industrial design based build.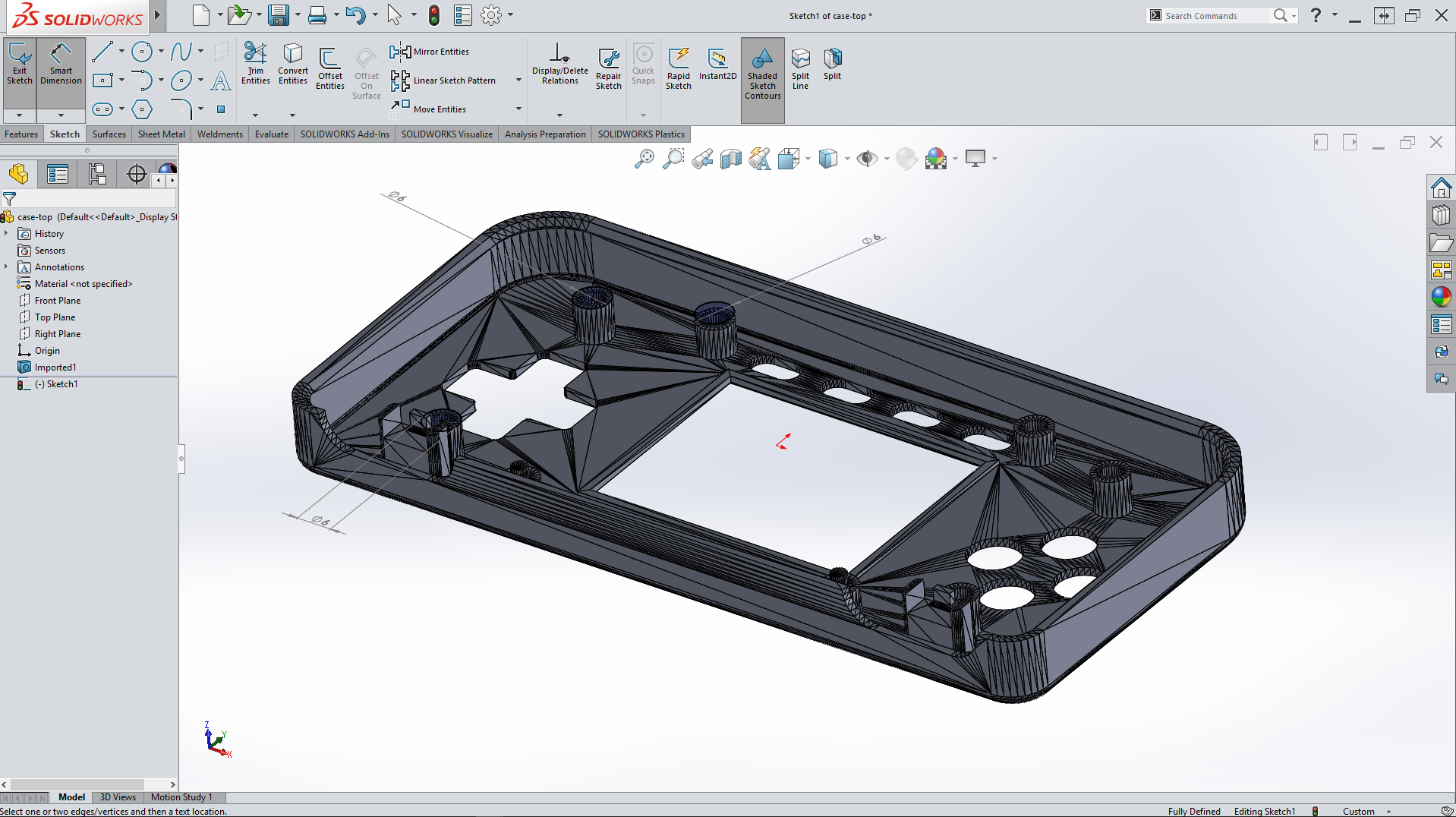 Thank you,
Bob McGaughey, CSWE
Emerging Products Mgr.
Computer Aided Technology