SOLIDWORKS 2017 What's New: SW Plastics Interface and Configuration Integration Improvements – #SW2017
SW Plastics Interface and Configuration Integration Improvements
Improvements to the SOLIDWORKS Plastics interface and its interaction with configurations will make your job as a designer and analyst even easier. The SOLIDWORKS Plastics interface has been updated for consistency with the vector icons introduced in SW2016.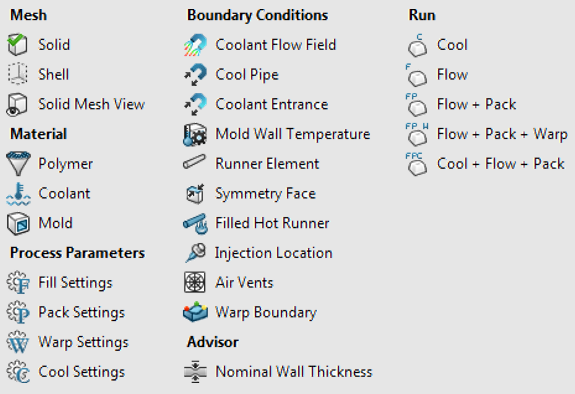 SW2016:

SW2017:

Improved linking to SOLIDWORKS configurations means that renaming a configuration automatically updates the Plastics study name associated with it. Also, derived configurations are now supported.
The "Model Manager" has been renamed to "Copy Settings".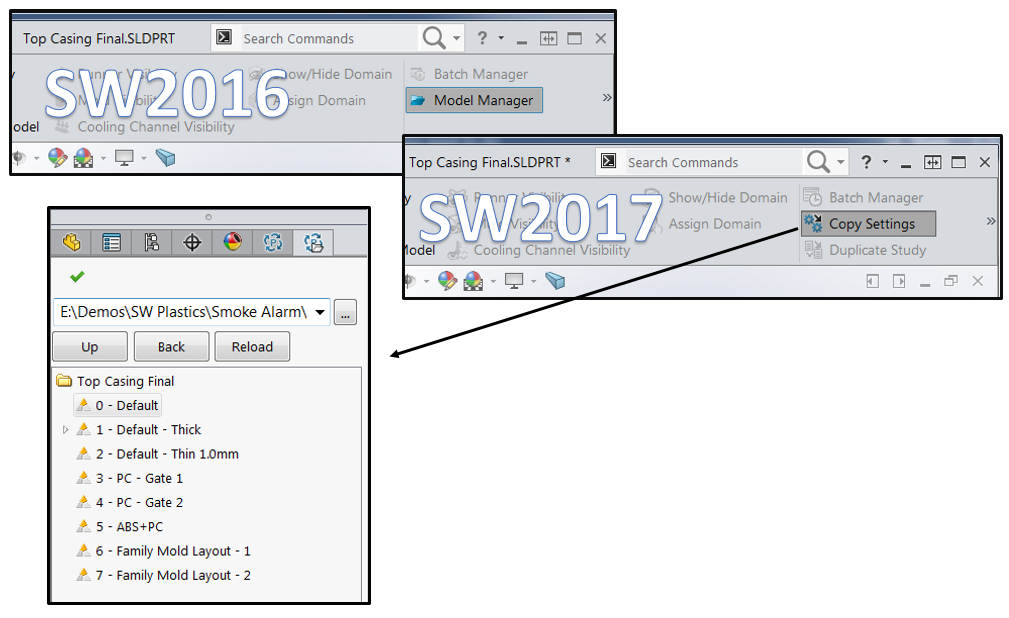 We are now able to duplicate a Plastics study (as with Simulation and Flow). A new SOLIDWORKS configuration is automatically created.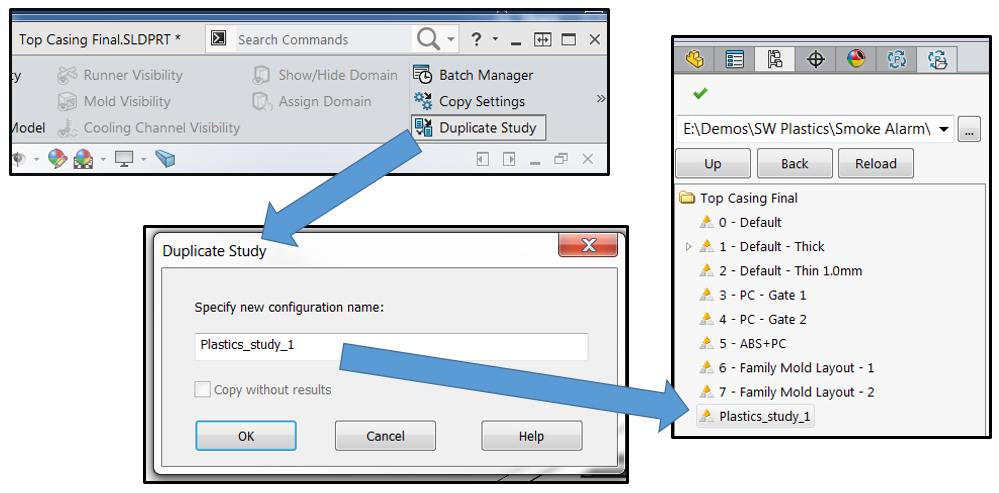 I hope this part of the What's New series gives you a better understanding of the new features and functions of SOLIDWORKS 2017. Please check back to the CATI Blog as the CATI and MCAD Support Teams will continue to break down many of the new items in SOLIDWORKS 2017. All of these articles will be stored in the category of "SOLIDWORKS What's New." You can also learn more about SOLIDWORKS 2017 by clicking on the image below to register for one of CATI's or CATI's Design Summits.
Kurt Kurtin
CATI Technical Manager – Simulation
Computer Aided Technology