SOLIDWORKS 2020 What's New – Quick Search and Re-Ordering Search Columns
One of the best parts of the SolidWorks PDM interface is its integration into Windows Explorer. Users who are familiar with the Windows interface can intuitively browse the PDM vault without need for extensive training on specific systems and interfaces. However, the search functionality has always been one area where the comparison has not been totally apples to apples. Search Cards in PDM are robust and detailed, but for users less familiar with data cards and variables they can seem a bit intimidating. SolidWorks PDM 2020 solves this issue directly through the introduction of Quick Search.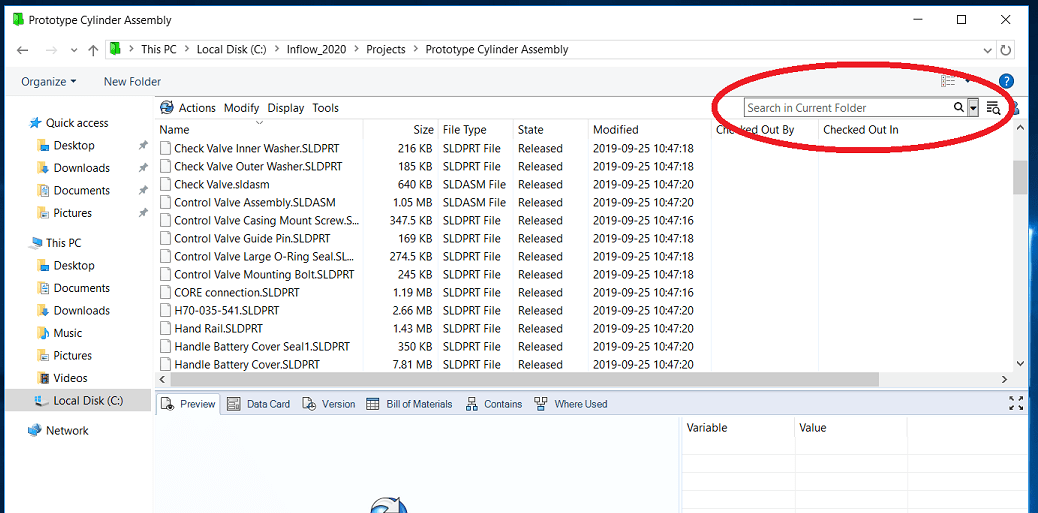 Quick Search can be found in the top right of the explorer window once you've logged onto the vault. By simply clicking in the search bar (or Ctrl + F), users can search for any accessible file (based on user and group permissions). This works nearly identically to the traditional Windows Explorer search, with a few additional features: past search terms can quickly be called up, and there are a number of settings available in the search bar's drop-down menu that will allow you to control where the search will be applied.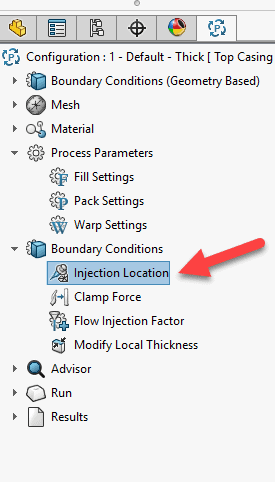 Search results are then presented natively in the vault explorer, with previews and data cards available for view. All of the typical PDM functionality is available, so users can check-out files and modify data cards variables or initiate state changes as normal.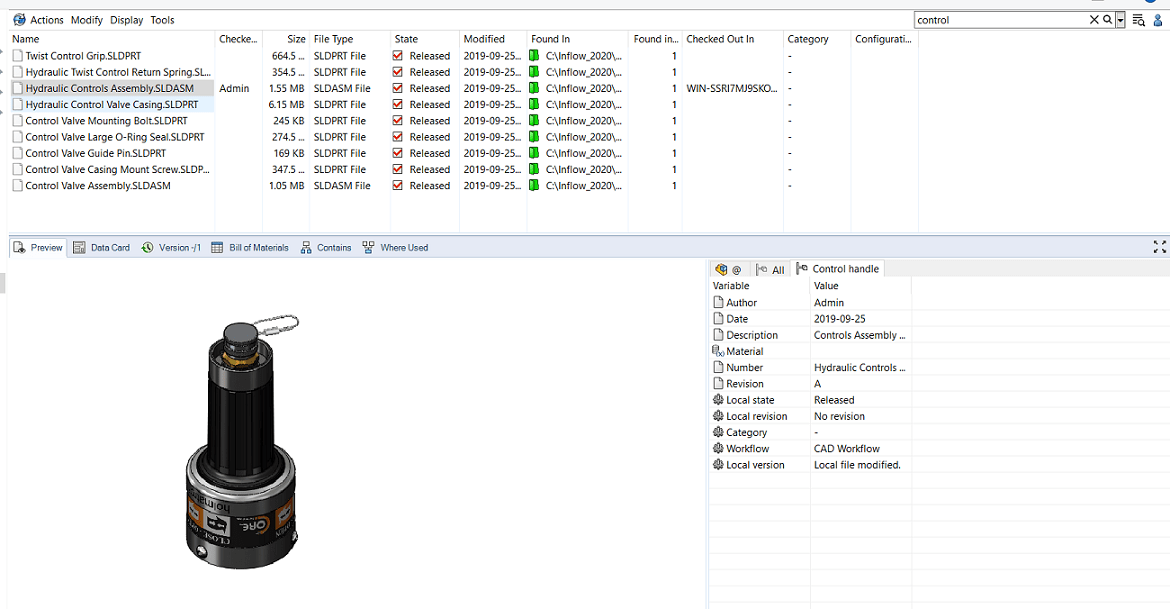 Another piece of new functionality in SolidWorks PDM 2020 is the ability to rearrange search results, for both search cards and quick search. Just like in Windows Explorer, columns can be dragged and dropped however the user sees fit, allowing for more rapid organization and parsing of results. These changes will be saved and applied to future searches.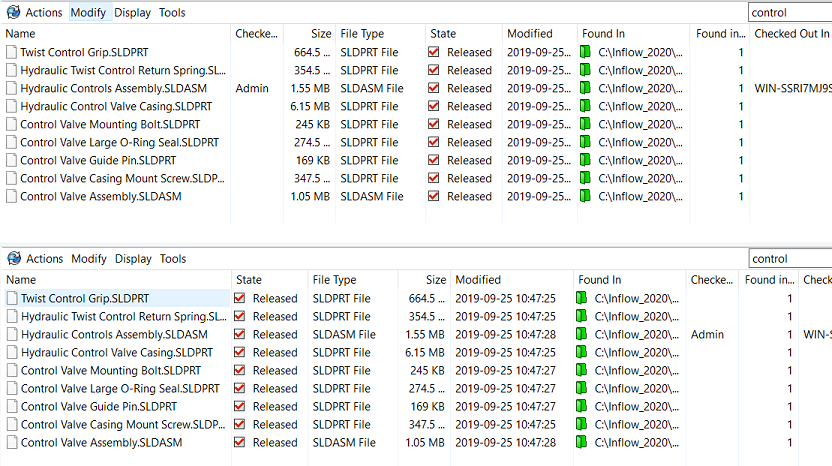 While search cards are still available and may be the preferred avenue for detailed and exhaustive searches within the vault, these updates to the search functionality have made PDM easier than ever for both experienced and new users to quickly find files within a folder during day to day operations.
I hope this part of the What's New series gives you a better understanding of the new features and functions of SOLIDWORKS PDM 2020. Please check back to the CATI Blog as the CATI Application Engineers will continue to break down many of the new items in SOLIDWORKS PDM 2020. All these articles will be stored in the category of "SOLIDWORKS What's New."
Design Innovation Month – October 2019
What is DI Month? We're declaring October Design Innovation Month—again! It's a month-long series of special events focused on what's new in design and manufacturing technology. You'll learn about enhancements in SOLIDWORKS 2020 that deliver new capabilities for improved performance, streamlined workflows, and a connected design ecosystem. Find out what's new in 3D printing applications and 3D scanning to integrate into your design process. So, get ready to do things differently. It's time to innovate! Learn more about Design Innovation Month and register for events here:
Davis Raye
InFlow PLM Consultant
Computer Aided Technology, LLC