SOLIDWORKS 2023 What's New - Licensing Enhancements
SOLIDWORKS 2023 brings several new enhancements to the administration area of the software. In particular, you'll see a lot of improvements around SOLIDWORKS 2023 licensing. These changes create better workflows when working within the SolidNetWork license manager to control your network licenses. Read on or watch the video to learn more:
Adding Serial Numbers to SNL
It is now much easier to add your serial number to the license manager. On the activate\deactivate window, there is a new button "ADD". Clicking this option will open a new window where you can type in serial numbers or simply copy and paste. You can also delete non-active serial numbers from this list. This new interface makes managing SOLIDWORKS 2023 licensing very convenient when administrating and managing your serial numbers!
Manage Term Licenses
The activation dialog box now has a filter to make it easier to isolate individual serial numbers and highlight products within 30 days of their expiration date. The system will also mark the products that need to be renewed with an asterisk.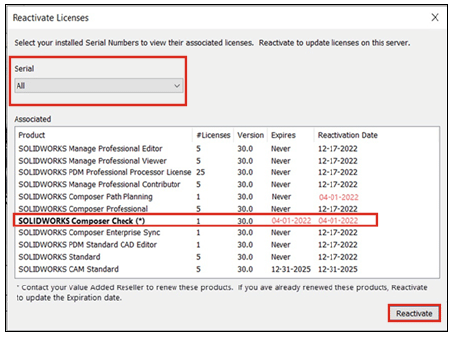 Controlling Flow Add-in
If you use network licenses for your Flow Simulation, and you have the additional add-in for HVAC or Electronics Cooling, it is now possible to launch SOLIDWORKS Flow Simulation without tying up licenses for all products. This gives you the ability to better control the sharing of this license. You control this setting on the License Order tab in the license manager.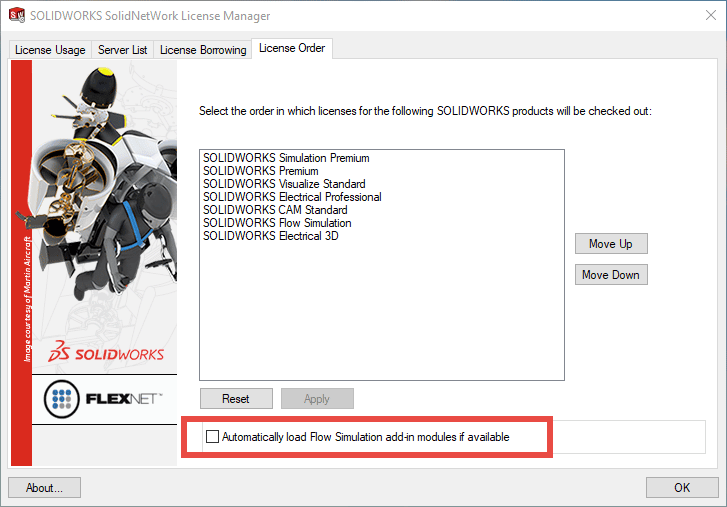 Turning this setting off and going to the add-ins tab of the command manager lets you select which Flow products need to be added. This lets you share the add-in modules amongst every SOLIDWORKS Flow user. This option extends the value of your Flow license allowing users to only use what they need.

SOLIDWORKS 2023 Licensing for Working Remote
Today's workforce demands great flexibility and working from home can add some performance challenges. Now when you use the "Borrow License" function with network licenses, you have the option to use only borrow licenses and to block the client's communication with the server. This results in faster load times for SOLIDWORKS.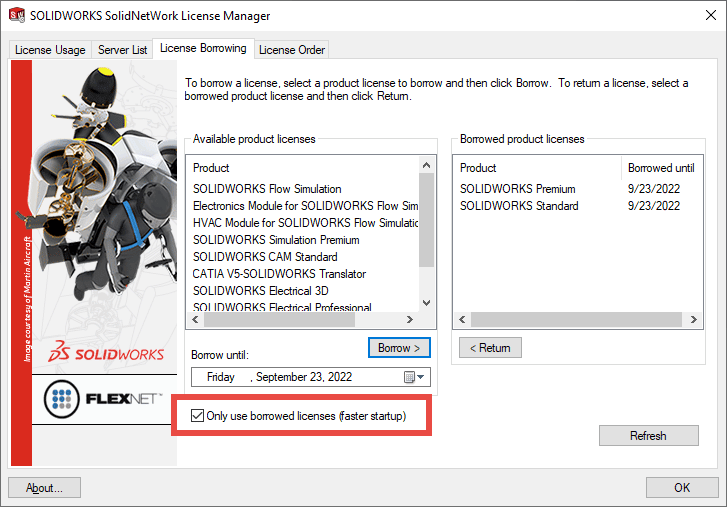 Installing the 3DExperience Add-in in SOLIDWORKS 2023
With more and more users transitioning to the 3DExperience platform, there is a need to share and collaborate with others who are not on the platform. How do you do this? Easy, with the 3DExperience Exchange add-in. In 2023 this add-in installs by default and allows users outside the platform to receive a package of content from a 3DExperience source. They can add to and modify the content, and then send it back to the 3DExperience source. This add-in protects your IP, and maintains the data in your system, while easily collaborating with outside sources.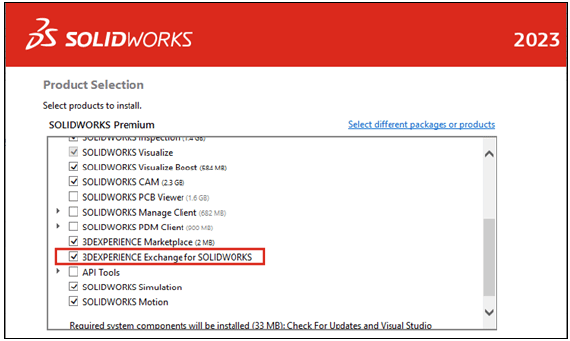 I hope this part of the What's New series gives you a better understanding of the new features and functions of SOLIDWORKS 2023. Please check back to the CATI Blog as the CATI Application Engineers will continue to break down many of the new items in SOLIDWORKS 2023. All these articles will be stored in the category of "SOLIDWORKS What's New."
Bryan Pawlak
Sr. Application Engineer, Strategic Solutions
Computer Aided Technology
What is Design Innovation Month?
DESIGN INNOVATION MONTH 2022 – Live Events, Webinars, Virtual Showroom, Contests
Design Innovation Month is CATI's "What's New in 2023" event for SOLIDWORKS, 3DEXPERIENCE, and 3D Printing & 3D Scanning technology. This year we're going back to the future to bring you in-person events, live and on-demand webinars, demonstrations, in-depth blog posts, and prizes! Best of all, it's free of charge! Check the DI Month Hub for all the details and to sign up for your nearest live event.