SOLIDWORKS: Can't add forming tool to a part. WHY?
I tried adding a forming tool (louver) to a sheet metal part by drag and drop technique. When I released it on the face, it asked if I wanted to make a derived part. I'm like what the what.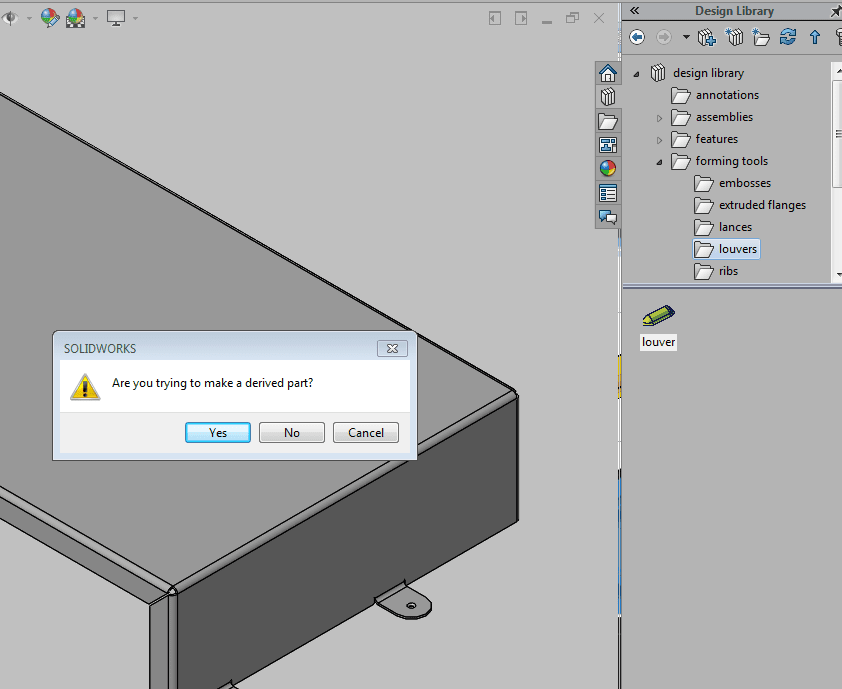 When I select yes, I get the property manager to insert a part in a part. Again, what the what.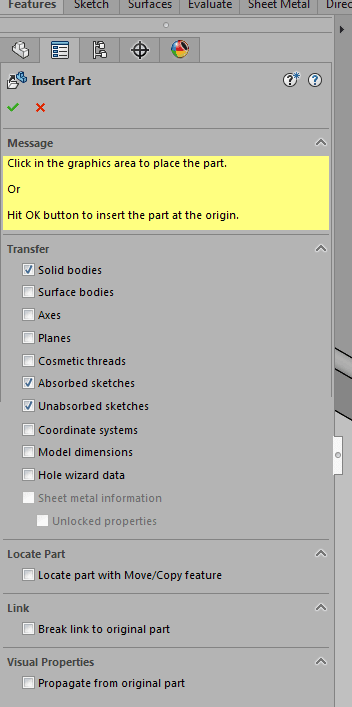 When I select no, it opens the forming tool .sldprt file. Say it with me, what the what.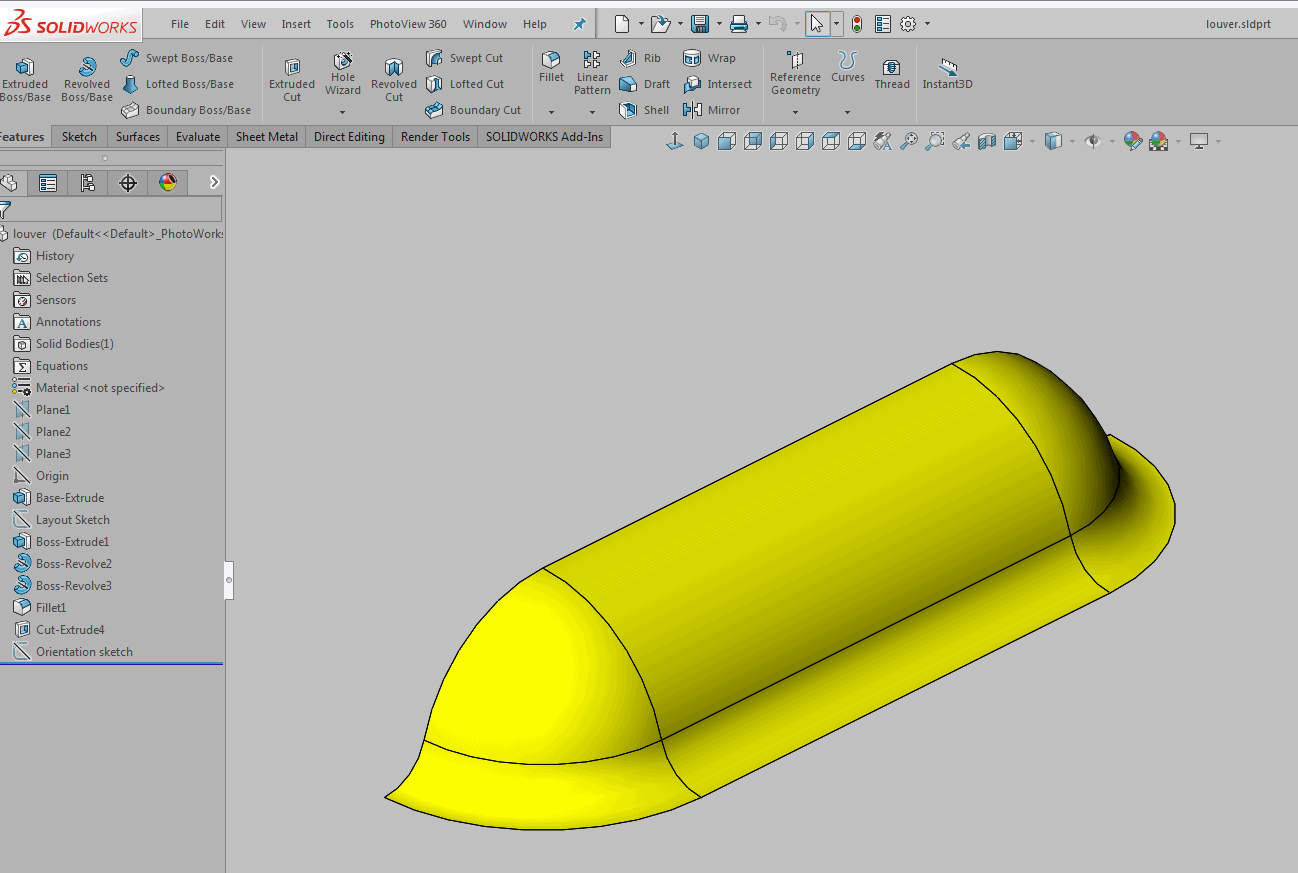 What I found out is. I need to designate the folder as a forming tool folder in order for it to work properly.
Right click on the forming tools folder in the Design Library and select the option so it has a check next to it.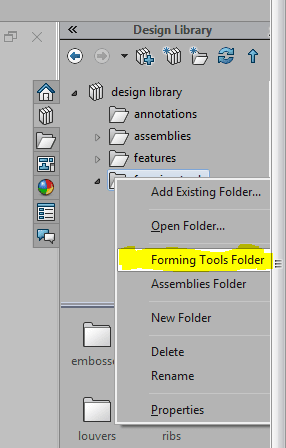 Once you have selected it, a message will appear. Click yes to mark all subfolders.
Right click the folder again. Now we're cooking, see the check mark?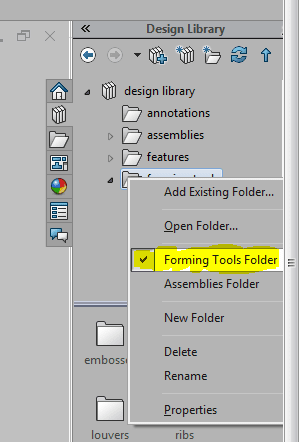 Now when you drag and drop that louver on the face, you will get the preview and the Form Tool Feature property manager.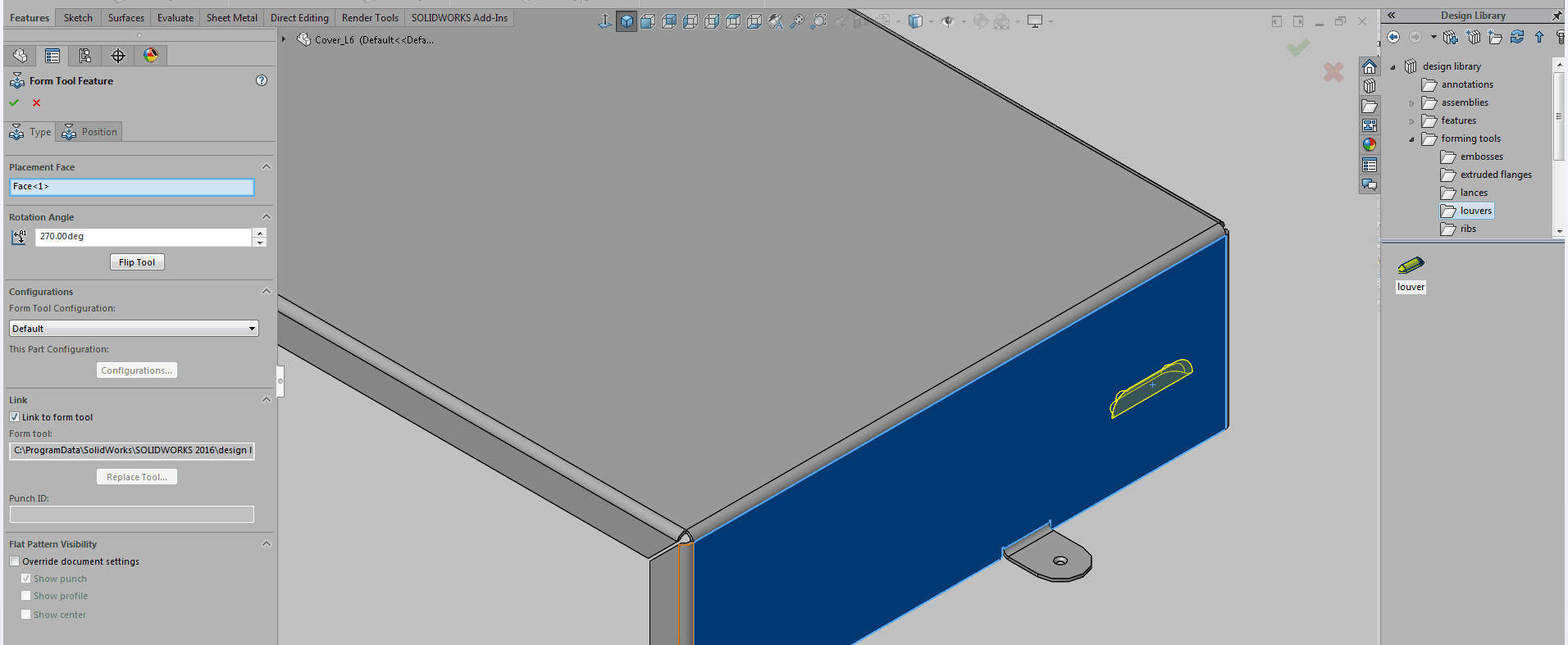 There you go, now your cooking in peanut oil.
Roger Ruffin
Application Engineer
Computer Aided Technology, Inc