SOLIDWORKS Composer 2019 Enhancements
It's hard to believe that SOLIDWORKS Composer has been part of the 3DS product suite for almost 10 years now. The enhancements continue to grow with each new year's release, and 2019 was no exception to that statement. One of the simplest and most user-friendly examples of this is the ability to Lock a View.
As we use Composer to create countless detailed views of our SOLIDWORKS designed content, the accidental update of a view has probably reared its ugly head once or twice during your experiences. Now with Composer 2019, users can simply Right Mouse Click on any view and choose to Lock the View. Easy, simple yet highly effective to prevent unwanted updates until you are ready. Keeping the power of view updates at your fingertips.
Next, I wanted to update a colleague's recent CATI Blog article with some new additions for 2019. Late last year, Brandon Nelms posted a great blog article called 'SOLIDWORKS Composer Toolbox'. Here is the link in case you missed it earlier. In this article, Brandon talks about a wonderful item in Composer called 3D Tools. Basically, this is a toolbox of free 3D Models ready to go to enhance your Composer views with simple yet effective tool replicas.
Here is how to access these models. Start by accessing the Workshops toolbar tab and select on Model Browser from the Start section:
Once you launch the viewer, you will see the below image after pointing to this default installation folder path (C:Program FilesSOLIDWORKS CorpSOLIDWORKS ComposerSamples3d tools)
With the Composer 2019 release, we have now added the following models:
Arc Welding Gun
Bearing Puller
Drill Bit
Oil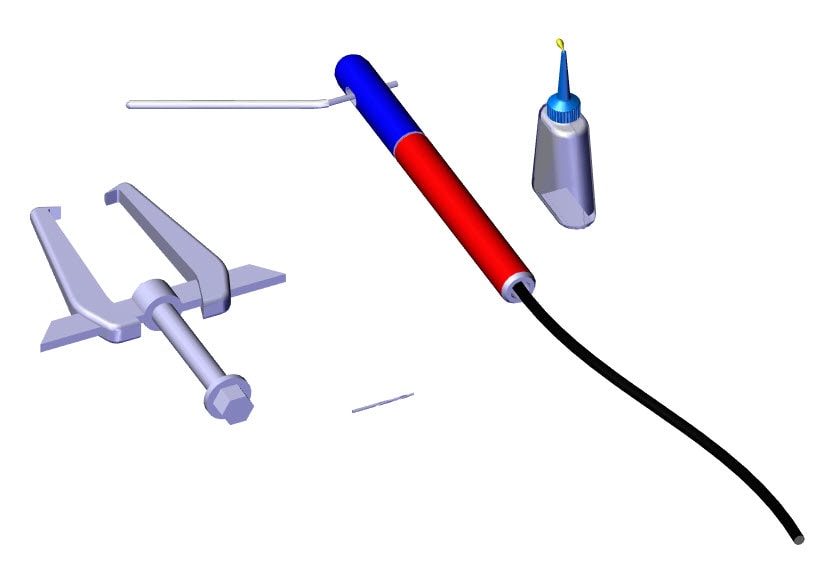 They are simple to use and can really save time by not having to model these items yourself in SOLIDWORKS.
So, these are a couple of items that I think will really add a lot of value saving time to your next Composer document. Enjoy!
Brian Reel
CATI Sr. Manager, Field Technical Services-West
Computer Aided Technology, LLC