SOLIDWORKS Inspection Standalone - Finding Characteristics with Ease Using a Grid
Quickly finding a characteristic on a ballooned drawing can be difficult, especially as the drawings get larger and the number of characteristics increase. Grids can be a great way to help easily identify where a characteristic is on an inspection drawing. Even if your drawing already has a grid on it, you would still need to assign those locations to your characteristics. In SOLIDWORKS Inspection, such grids can be easily added, as well as the locations for each characteristic.
Within the Inspection Project, simply go to the DOCUMENT tab and activate the Grid option.

A grid will show up defining your columns and rows. The quantities can be customized, as well as setting alphabetic or numeric, and ascending and descending order.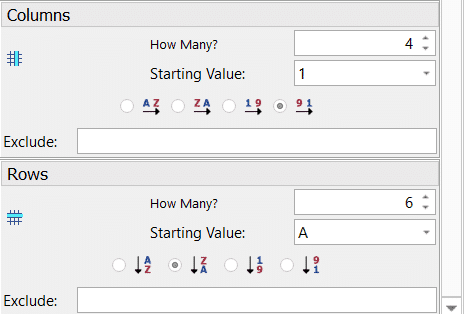 If your drawing already had a grid on it (as in the first image above), you could quantify these to match. Also, the default grid is auto fit to the entire drawing page. However, this can be adjusted as well if need be, to suit your needs, possibly to help align the Inspection grid with the drawing grid (if one is present).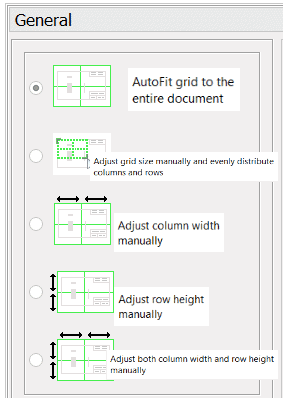 The grid numbers/letters and grid lines can also be customized and turned off or on as needed.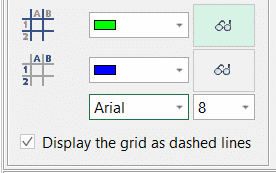 The characteristic table can then display these locations and they can be exported to your inspection report as well.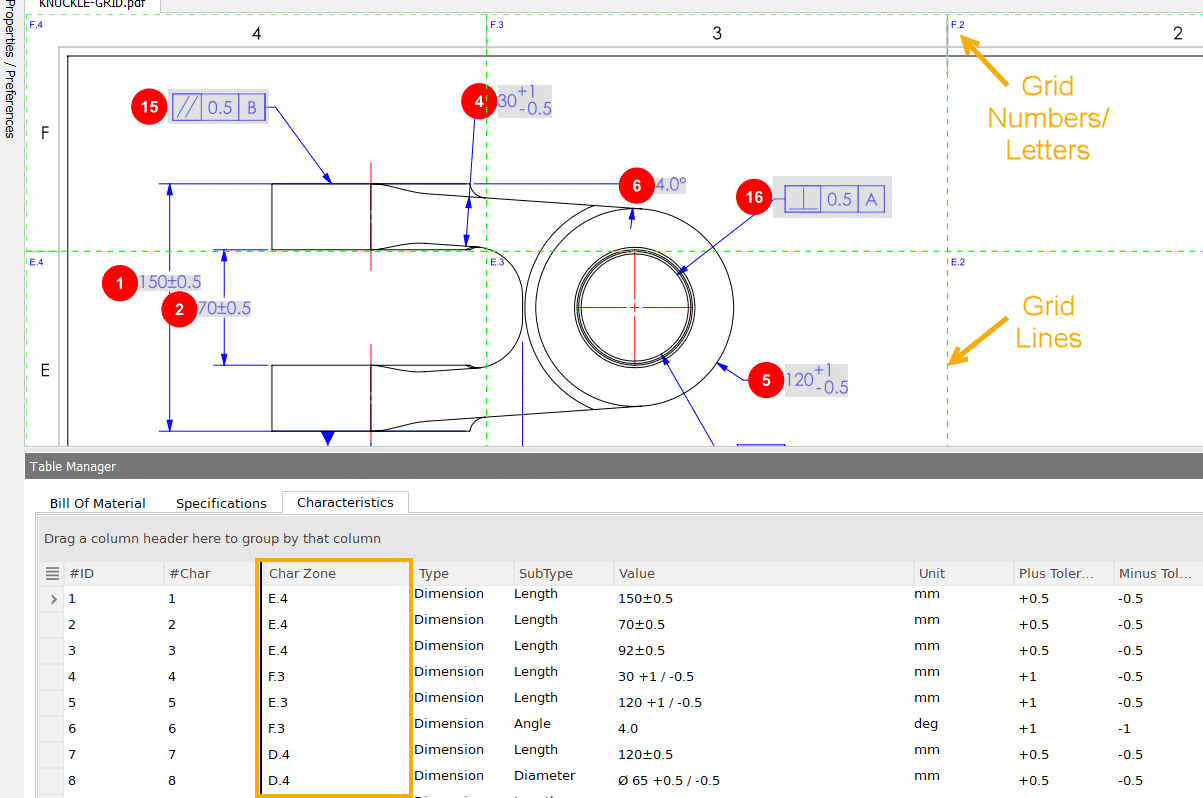 If you do not see the column, no need to worry. It is either already there, just at the far end of the columns, or not turned on. If it is there, but not in the location you want, you can simply drag it to the preferred location, or you can change the location in the Options, as seen in the image below. The 'Display' checkbox here also allows you to turn it on, if it was not already.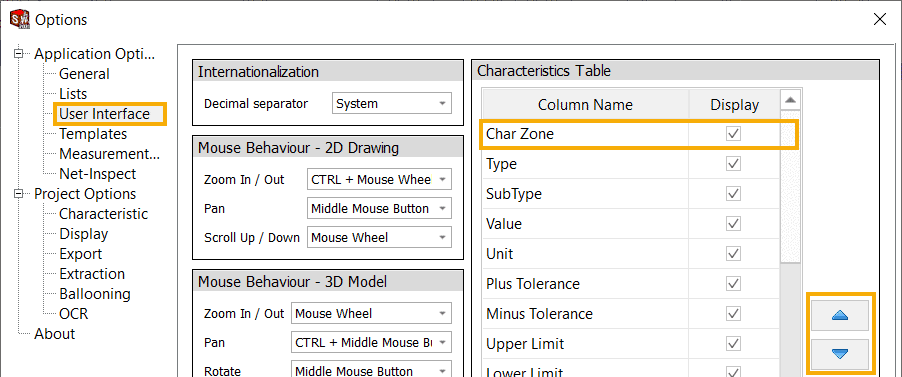 With the grid on your drawing and the zones added to your inspection report, it will be much easier for the inspector to locate characteristics they are looking for.
Hopefully you found this tip helpful and, as always, please reach out to us if you have any questions.
Ryan Field
Sr. Application Engineer
Computer Aided Technology, Inc.