SOLIDWORKS Inspection Standalone - Supported 2D files and OCR

SOLIDWORKS Inspection is a robust and feature rich First Article Inspection (FAI) tool that greatly simplifies and automates the process of creating inspection drawings and quality inspection reports (AS9102, PPAP, etc).
Here is a look at the 2D files that are supported by the SOLIDWORKS Inspection Standalone application.
In SOLIDWORKS Inspection 2017 and earlier versions, SOLIDWORKS Inspection Standalone utilizes SOLIDWORKS drawing files, PDF and TIFF documents to capture inspection data by using searchable text or Optical Character Recognition (OCR). What is OCR? This is a process to extract data from a file by dragging a rectangle around the existing text in the file. The OCR engine then converts the image of the selected text into an actual text value. The OCR works best if the drawing resolution is at least 300 DPI with few or no extraneous marks. (Want to know more about OCR, see the example at the end of this blog).
In SOLIDWORKS Inspection 2018, AutoCAD® DWG and CATIA®V5 CATDrawing files were added to the list of supported files for SOLIDWORKS Inspection Standalone. An added bonus to SOLIDWORKS Inspection 2018 is the Smart Extract feature where SOLIDWORKS does the extraction work for you. Another feature added to SOLIDWORKS 2018 Inspection was the ability to open the native AutoCAD® DWG and CATIA®V5 CATDrawing files without having to convert them.
Here is a look at the OCR (Optical Character Recognition) Engine used in SOLIDWORKS Inspection Standalone. Here's an example how to use OCR to capture drawing information:
Highlight the Camera in the Project Properties Window.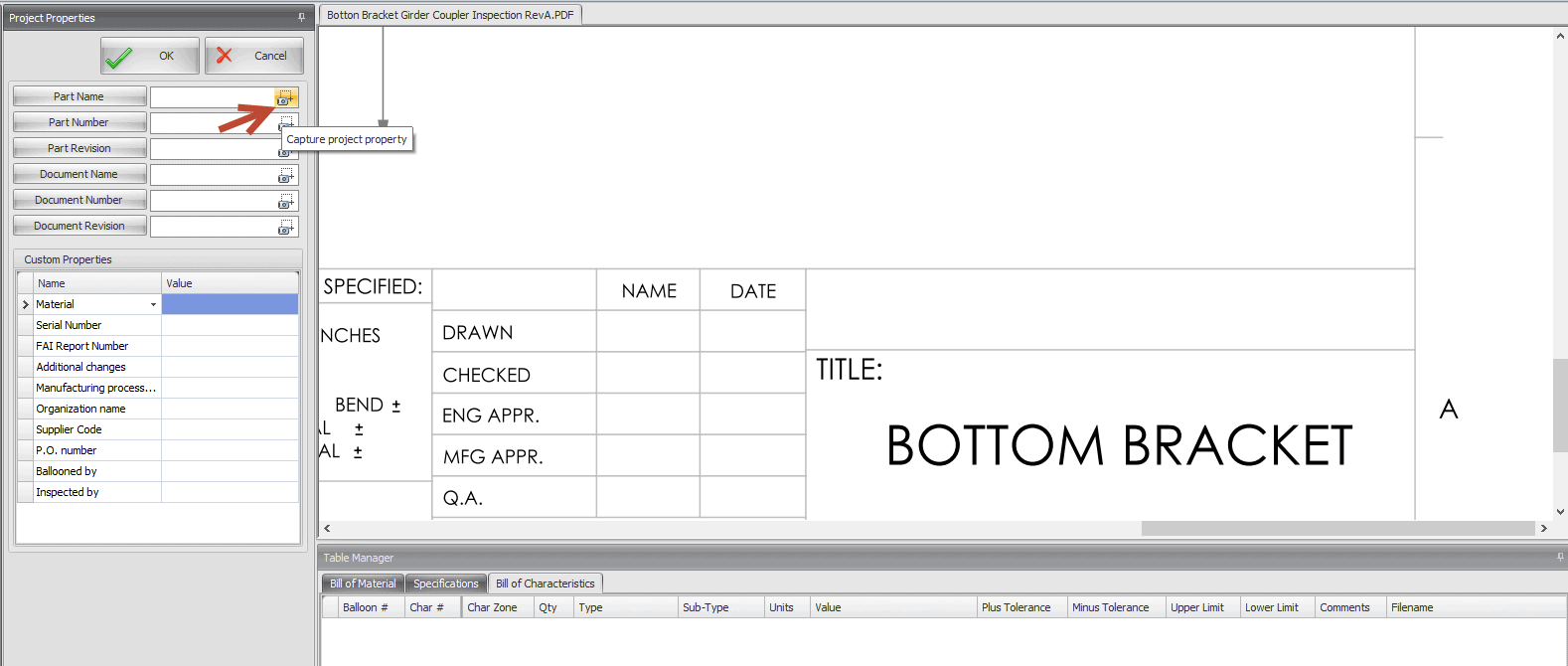 Next, draw a window around the text you would like to capture.

When captured, the information will appear in the appropriate box selected. Continue to capture any information needed for your Inspection Report.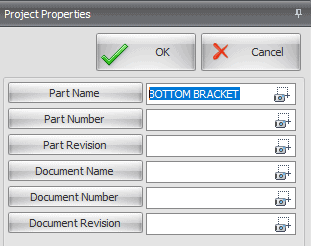 (Please note that you can manually type in any information without out using OCR)
I hope you enjoy using the SOLIDWORKS Inspection Standalone software for all your First Article Inspection report creations.
Judy Marlo, CSWE
Application Engineer
Computer Aided Technology, Inc