SOLIDWORKS: Rectangles with Construction Lines
Rectangles with Construction Lines
Hello fellow geometry enthusiasts, I'm here, once again, to blow your minds.
I have drawn hundreds of rectangles in SOLIDWORKS, heck maybe even thousands, and never have I noticed the option to "Add Construction Lines."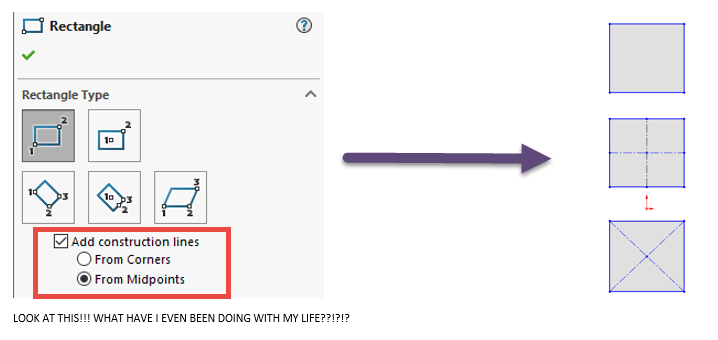 This little option can create construction lines from the midpoints or from the corners for any rectangle type.
I'm talking corner.
I'm talking center.
I'm talking parallelogram.
I'm talking three point center.
I'm talking three point corner.
All of these bad boys can have construction lines.
All this time I thought it was only a center rectangle thing, but now I know that all I need to do is check a box in the rectangle property manager and watch my dreams come true.
Madeline Speer
Application Engineer
Computer Aided Technology