SOLIDWORKS: Simulation Deformed Result
Simulation Deformed Result
A customer created a SOLIDWORKS Simulation Static study. Got the results ok. However, the Displacement Results did not show how the part will deform or flex (see image below).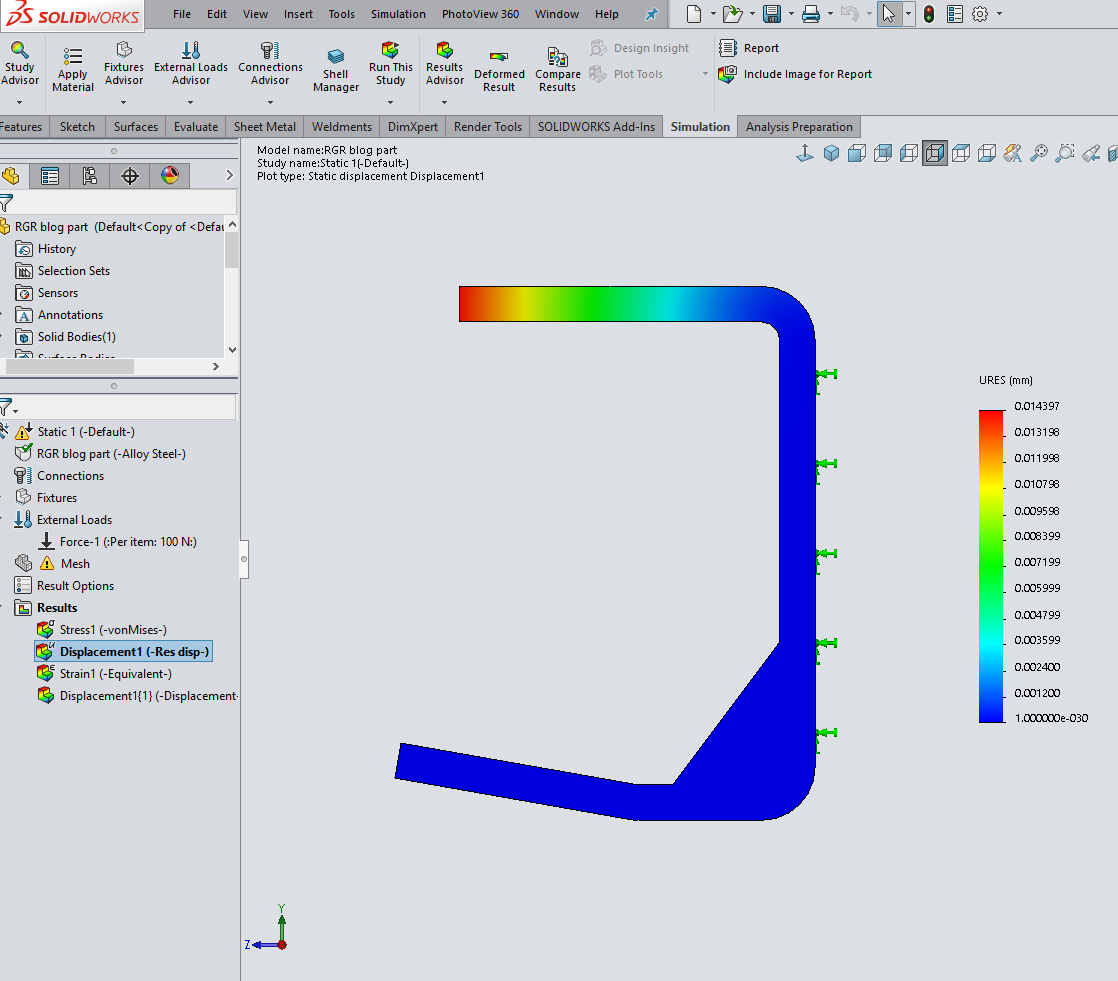 There are a couple different ways you can show the deformed part:
Expand the results folder, right click one of the results (Displacement for example), and click Deformed Result.
On the Command Manager click Deformed Result.
You can also right click the lengend and select Deformed Result.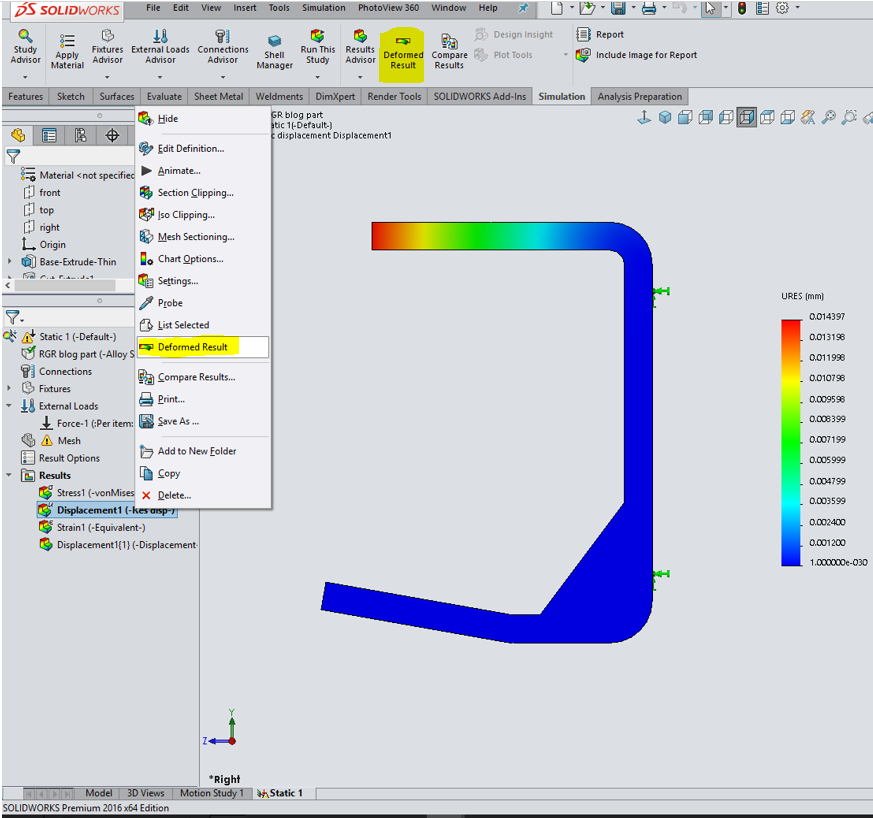 Once you have used one of the methods mentioned above, you will now be able to see the deformed or flexed result.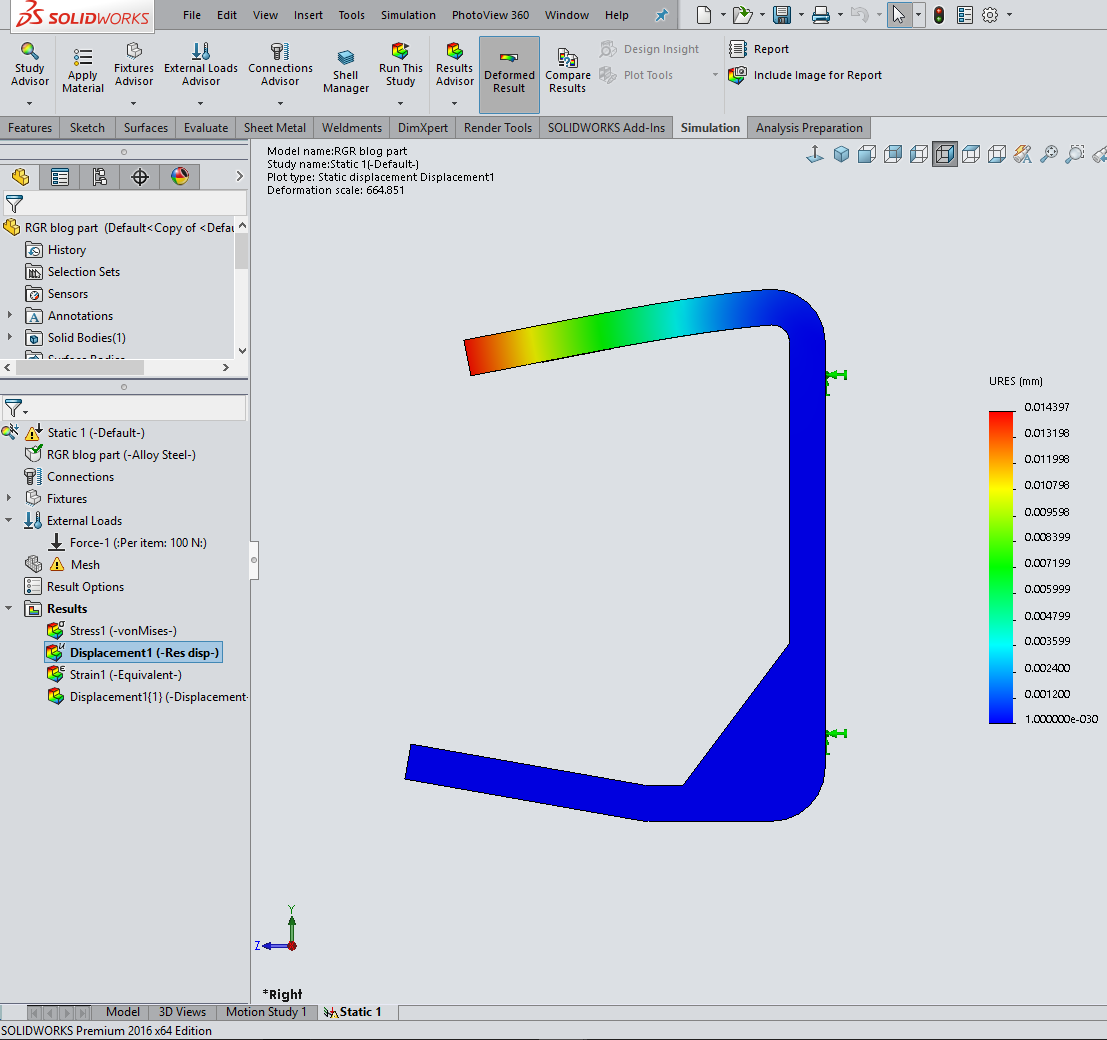 Roger Ruffin
Application Engineer
Computer Aided Technology