SOLIDWORKS World 2017 Call for Presentations
SOLIDWORKS World 2017 Call for Presentations
CATI's monthly contribution to the SOLIDWORKS Blog was posted earlier this month and this month I documented the Where, When, What, Why & How of SOLIDWORKS World and submitting a presentation for SOLIDWORKS World. The article answers all of the critical questions and has images of on-line form for submitting a presentation for SOLIDWORKS World.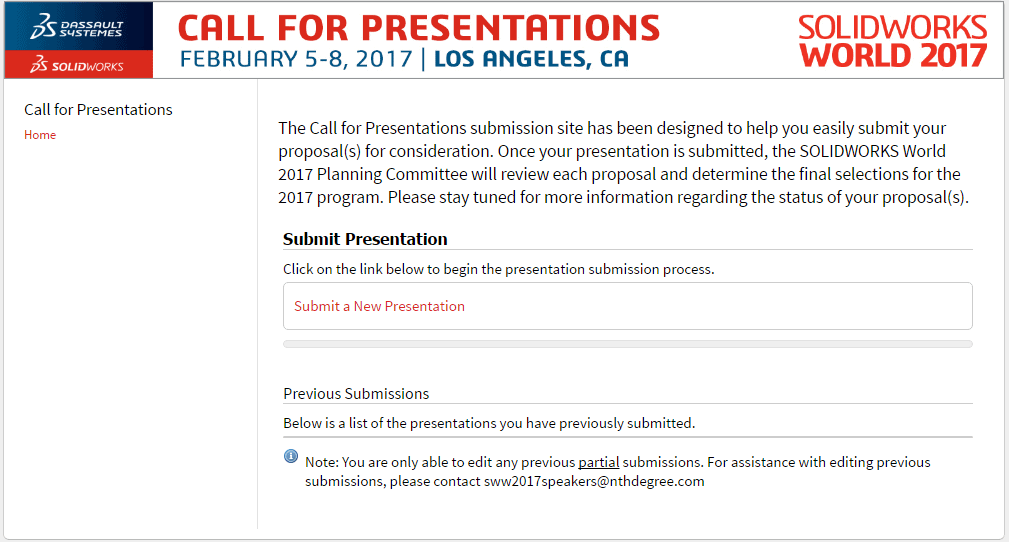 If you would like to submit a presentation, go to this web page and fill out the online form SOLIDWORKS World 2017 call for papers. The deadline to submit ideas is September 14th, 2016 so get your ideas in soon as space is always limited. I would also suggest to type out your ideas in Word first so to check spelling, grammar & word count.
To view the article, select the link below.
http://blogs.solidworks.com/tech
Josh Altergott
Support Manager
Computer Aided Technology, Inc.
www.cati.com