SOLIDWORKS World 2016
SOLIDWORKS World 2016 is finally here! This years conference will be taking place in Dallas, Texas begining on January 31st and ending on February 3rd. This is where innovation begins, and your network grows. Join more than 6,000 of your peers as you test-drive the latest tools and preview the future of SOLIDWORKS.
Please visit the SOLIDWORKS World 2016 website to register and view the preliminary agenda.
Be sure to register before January 8th, and save $100! Or take advantage of group discounts, register 3 or more people and get a 3-for-2 pass!
3DVision Technologies at SOLIDWORKS World
This year 3DVision Technologies is proud to announce that three of our application engineers have been chosen to present. Congratulations to Josh Spencer, Randy Simmons, and Jeff Sweeney. Below find their presentation information.
3D Annotations with DimXpert and MBD
Monday, February 1st, 1:30pm – 2:30pm
Session Description: Learn how the DimXpert creates dimensions with tolerances and is used with MBD. We will learn the basics of SOLIDWORKS Model Based Definition. GD&T will not be focused on.
Session Attendee Benefits: Gain an understanding of what Model Based Definition and DimXpert are. Witness each tool to expand your awareness of their usability.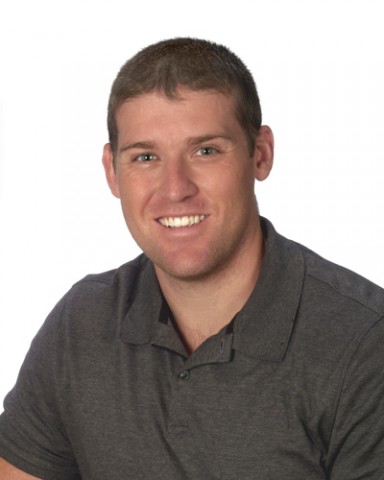 Josh Spencer
Elite Application Engineer/Technical Marketing Lead
3DVision Technologies
---
Hands-On Introduction to SOLIDWORKS Routing(Tubing/Conduit/Piping ONLY)
Tuesday, February 2nd, 4:30pm – 6:00pm
Session Description: Have you heard about SOLIDWORKS ROUTING/PIPING capabilities but never used them? This session will give you HANDS-ON exposure to what SOLIDWORKS can do to help you in the world of Tubing, Conduit, and Piping applications. PRE-REQ: 3D Sketching, Configs, Top Down Assembly Design, Design Library.
Session Attendee Benefits: Attendees will have a hands-on experience to get exposed to the Tubing, Conduit, and Piping aspects of SOLIDWORKS Routing.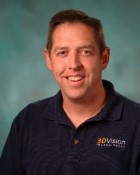 Randy Simmons
SOLIDWORKS Elite Application Engineer
3DVision Technologies
---
Data Mining Your PDM
Wednesday, February 3rd, 10:30am – 12:00pm
Session Description: Your PDM Professional and Standard collect more than file information about your designs. This session we will be building a few of the most commonly requested reports, putting them in the Report Generator, then in your inbox "first thing every Monday morning"
Session Attendee Benefits: Attendees will learn more about how to utilize the tools they already own to better understand the status of their projects and their PDM users.
Jeff Sweeney
Engineering Data Specialist
3DVison Technologies
---
We look forward to seeing you all there! Stayed tuned we will be announcing our Customer Event at SOLIDWORKS World within the next few weeks.