Stratasys 3D Printing Helps Hospitals Save Lives
There are a lot of really interesting 3D printing project
that have made the headlines in recent years, maybe the most impactful projects
where 3D printing has assisted is in the medical industry. The traditional
approach for operating on an organ probably didn't involve practicing on a test
organ that has the exact fit and issues that are in the patient about to go
under the knife, 3D printing is changing that. Using scanning technologies
along with Stratasys Polyjet 3D printing, doctors can have a test heart, liver,
or brain printed that is exactly what will be in their patient and better
understand how to approach a surgery. Polyjet allows for extremely precise
detail and vivid color making organs or bone structure super realistic.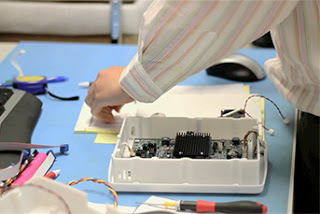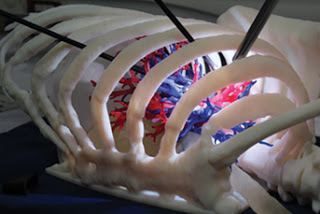 3D Printing has become a great teaching tool to Medical
students as well. Applications for students generally include practicing
resecting and stitching organs on surgical navigation systems using the 3D
printed models. Professors can now provide simulations to students of organs
that have predetermined surgical road bumps and using these road bumps as
opportunities to teach. Polyjet gives the users the ability to change the
texture of a print so professors can have models that accurately replicate fat,
tissue, and bone. In other training sessions, students can be tested to bind a
blood vessel and operate on the organ within a time limit to avoid endangering
patient's health. 3D models can help students understand which blood vessel
they need to bind or where to insert a scalpel.
Lastly there is the 3D printing of medical devices. In
surgery and medicine, often times the tools doctors need are unique to a patient.
3D printing allows for complex designs without much of the limitations that
comes from traditional manufacturing at a fraction of the cost. According to the
experts Stratasys "Around the world, growth in medical spending outpaces
inflation, and patients are taking on a greater share of the cost and clinical
decision making. By adapting agilely and accelerating the pace of innovation,
you can improve patient care while sustaining or improving profitability".
Related Articles
3D Printing Goes for Gold at the Olympics
Baxter the Bartender Robot Learns Bartending by Watching Humans