Stratasys 3D Printing: Splitting Large Parts to Print in Multiple Pieces
Splitting Large Parts to Print in Multiple Pieces
Bigger might be better, but it might not be necessary. When searching for the right 3D Printer, you should always to try to find a machine that can fit no less than 75 % or 80% of your parts. But it doesn't have to fit every single one. Don't sacrifice quality, price, or capability for a large unnecessary build volume. Printing parts in two or more sections is much easier than you'd expect.
Here is a quick tutorial on how you can best split your large parts into printable sizes: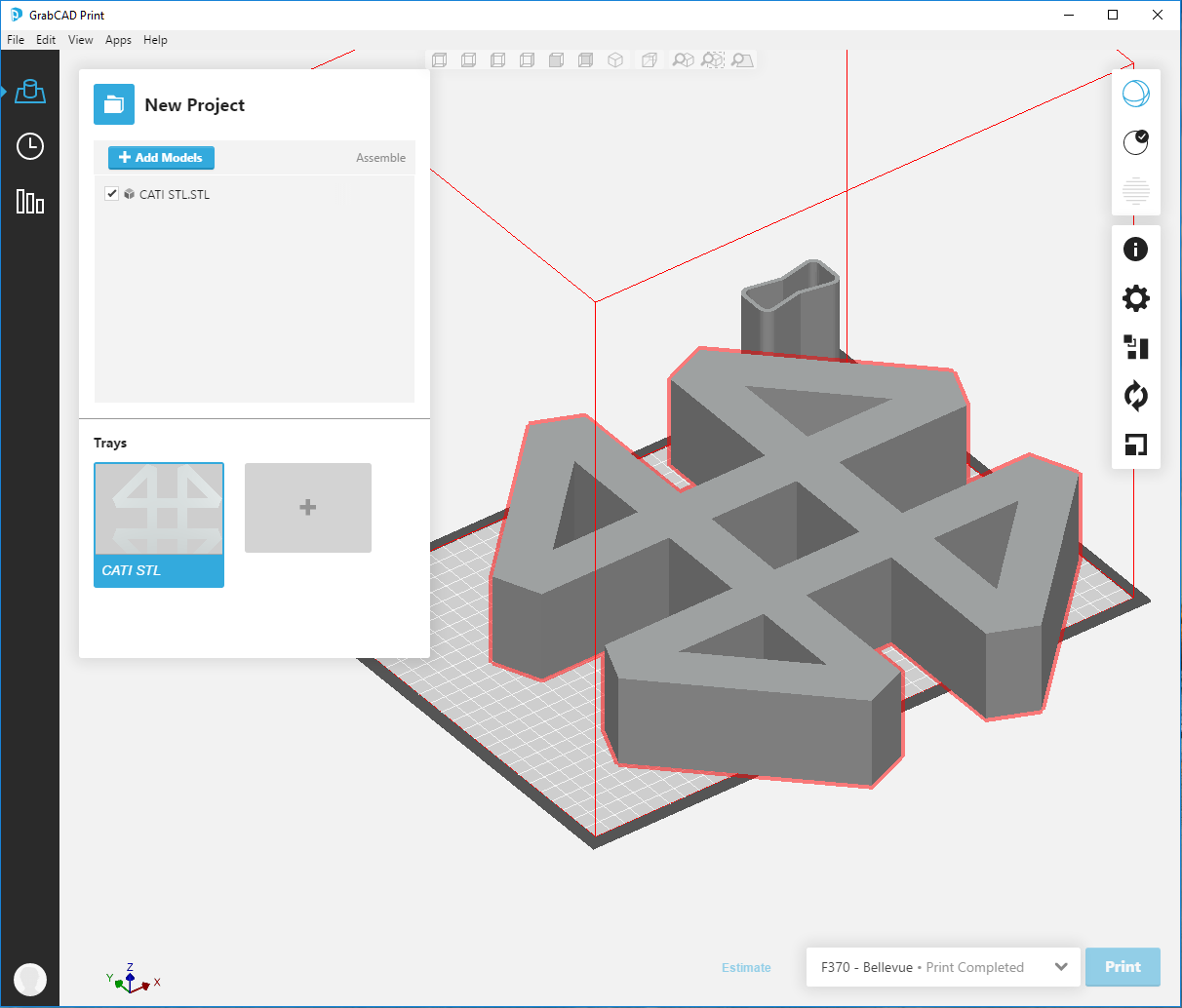 Using Stratasys software, Insight, you can split an .stl in a only a couple steps. Being your .stl into Insight and orient it as desired, and then slice your part.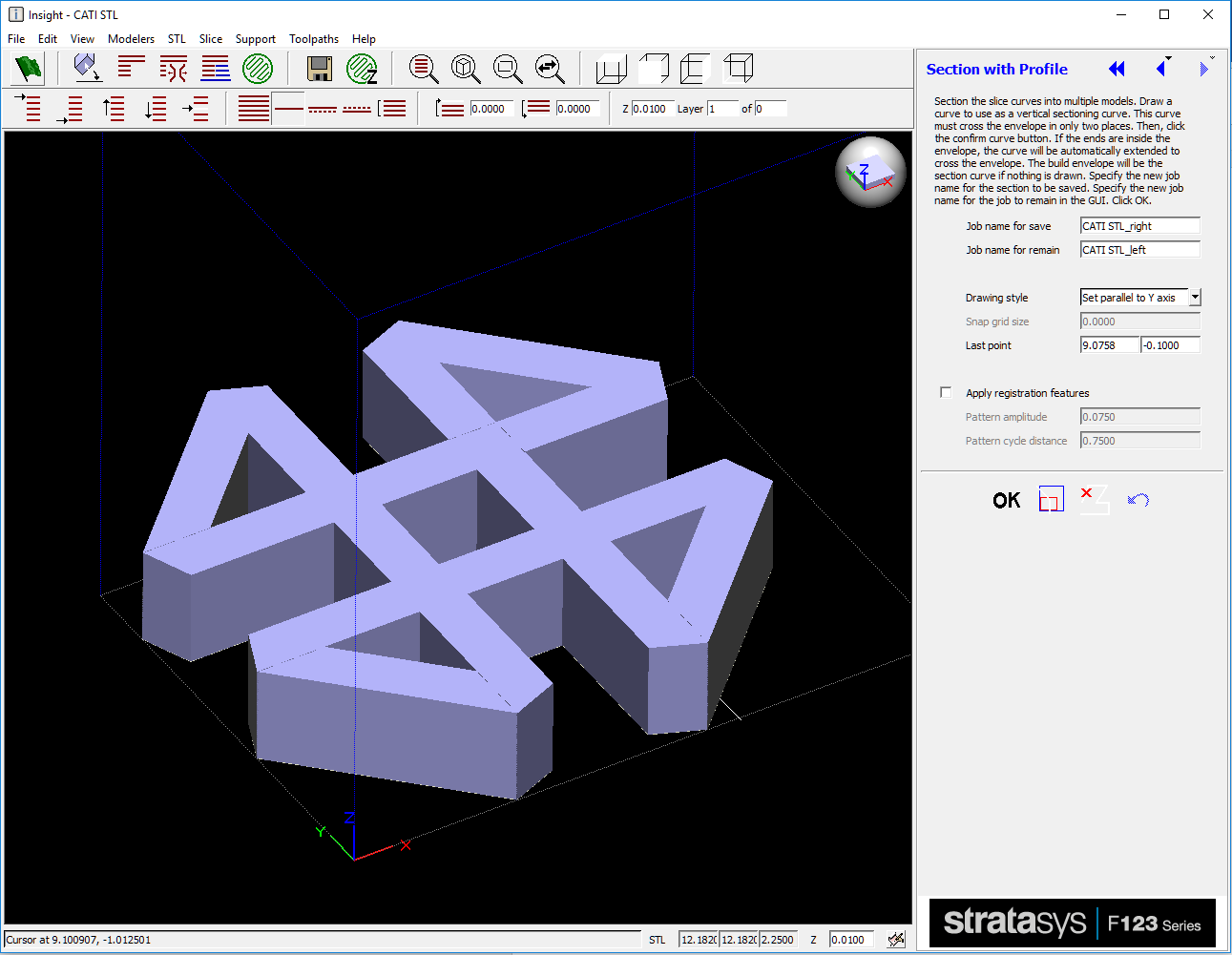 Under the Slice tab at the top select the "Section with Profile" command. Use any of the drawing styles found in the command window and draw a line that completely through your part.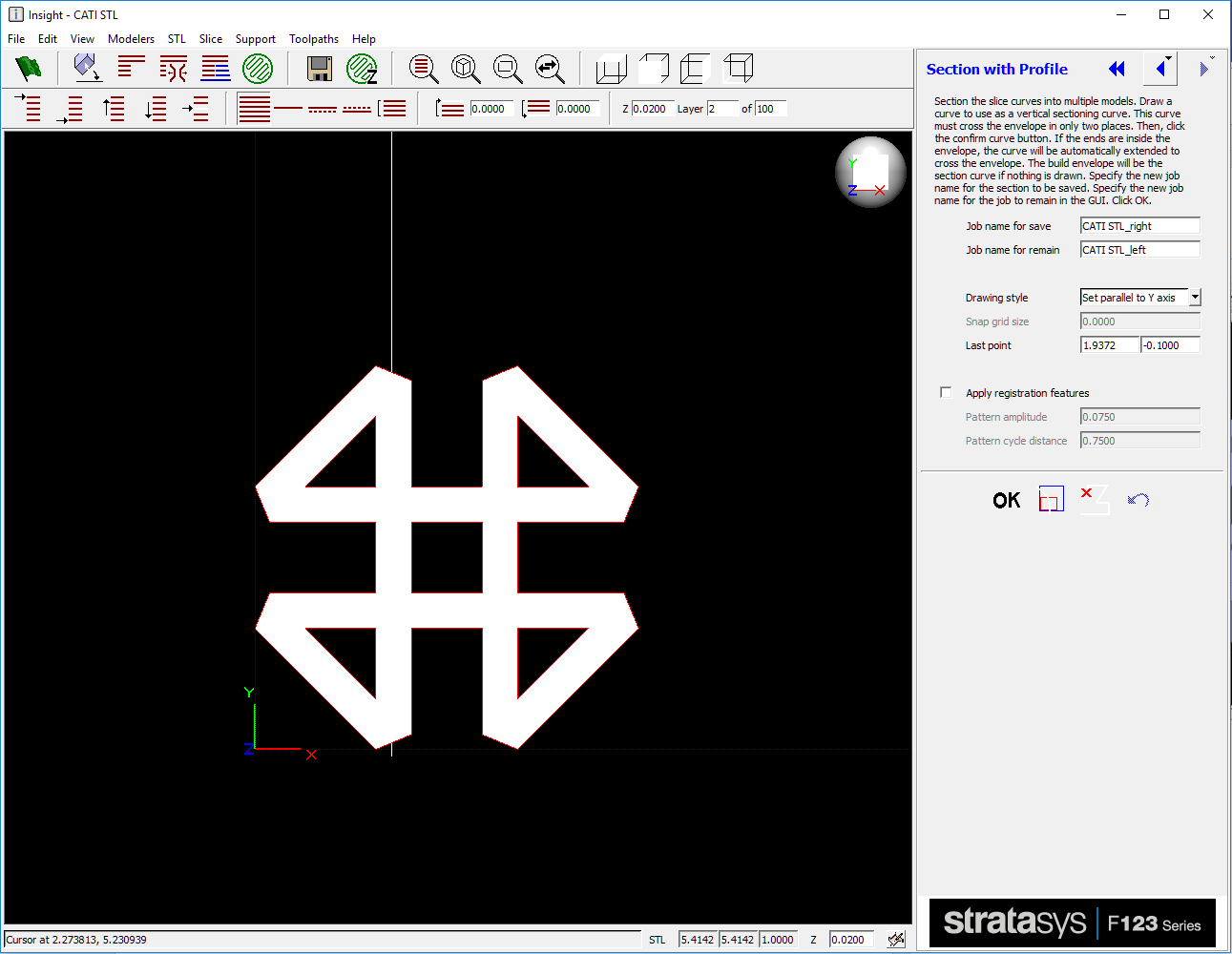 This command will alter the layer lines and not the .stl itself. After processing the command, one half of the part will remain, and the other will be saved. Select the confirm button first, then select ok. Now you can process your part just as usally would in Insight.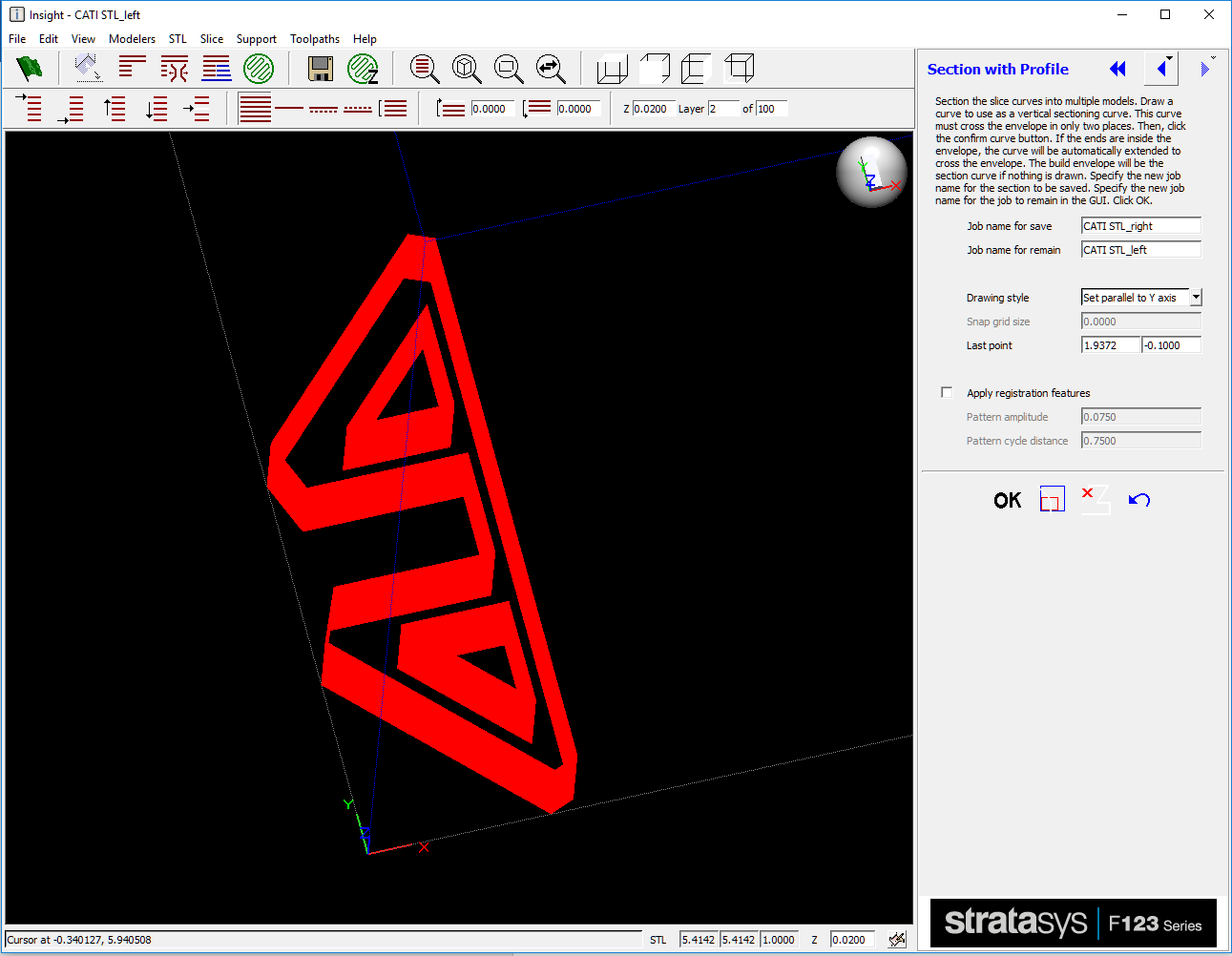 One thing to consider when splitting your part is how you are going to bond the two parts together. Basic superglue works surprisingly well, but the tricky part is accurately lining up the two parts. You can automatically generate registration features in Insight as well by checking the apply registration features box in the Secton with Profile Command.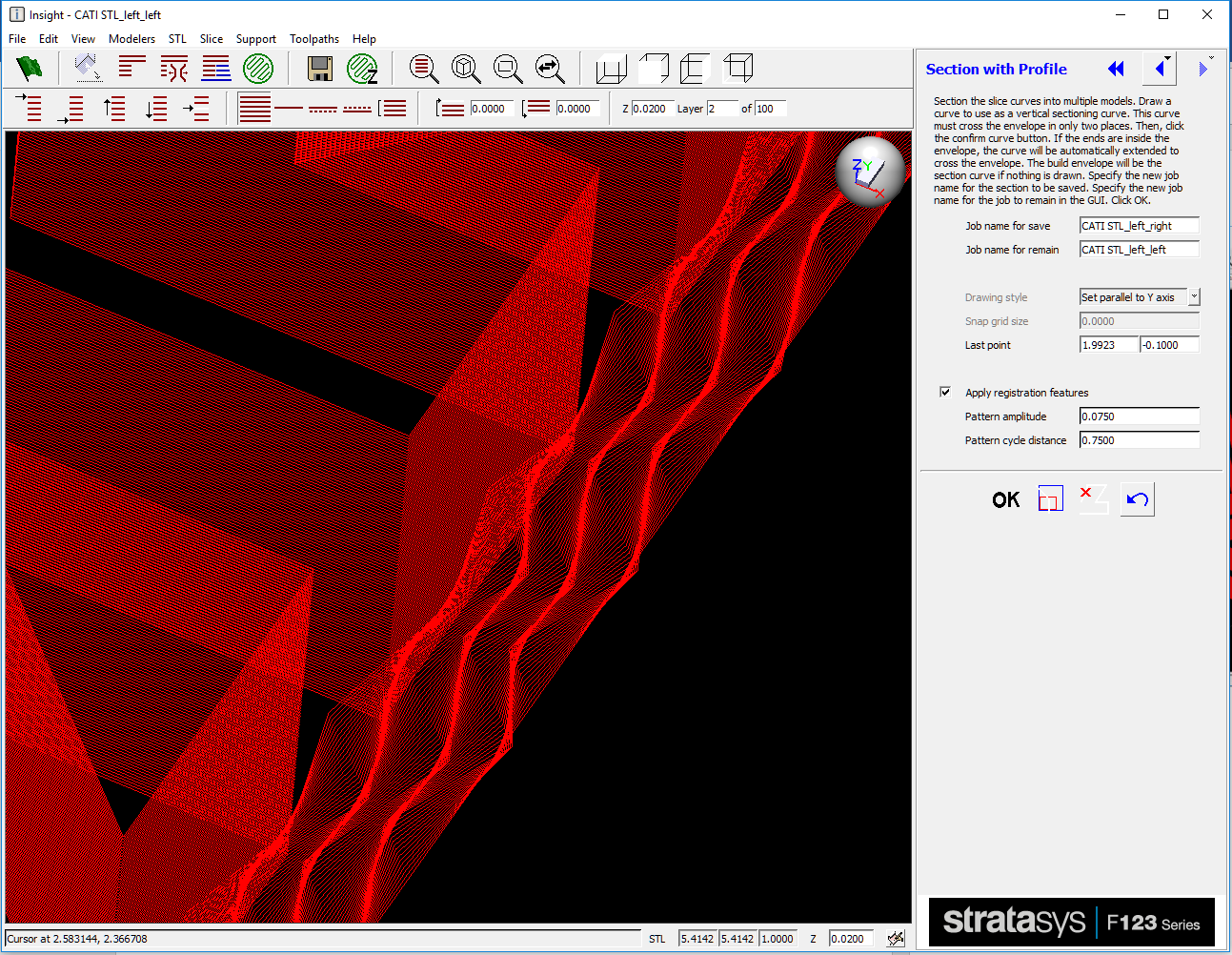 Other .stl editing software, like Netfabb shown below, can be used as well.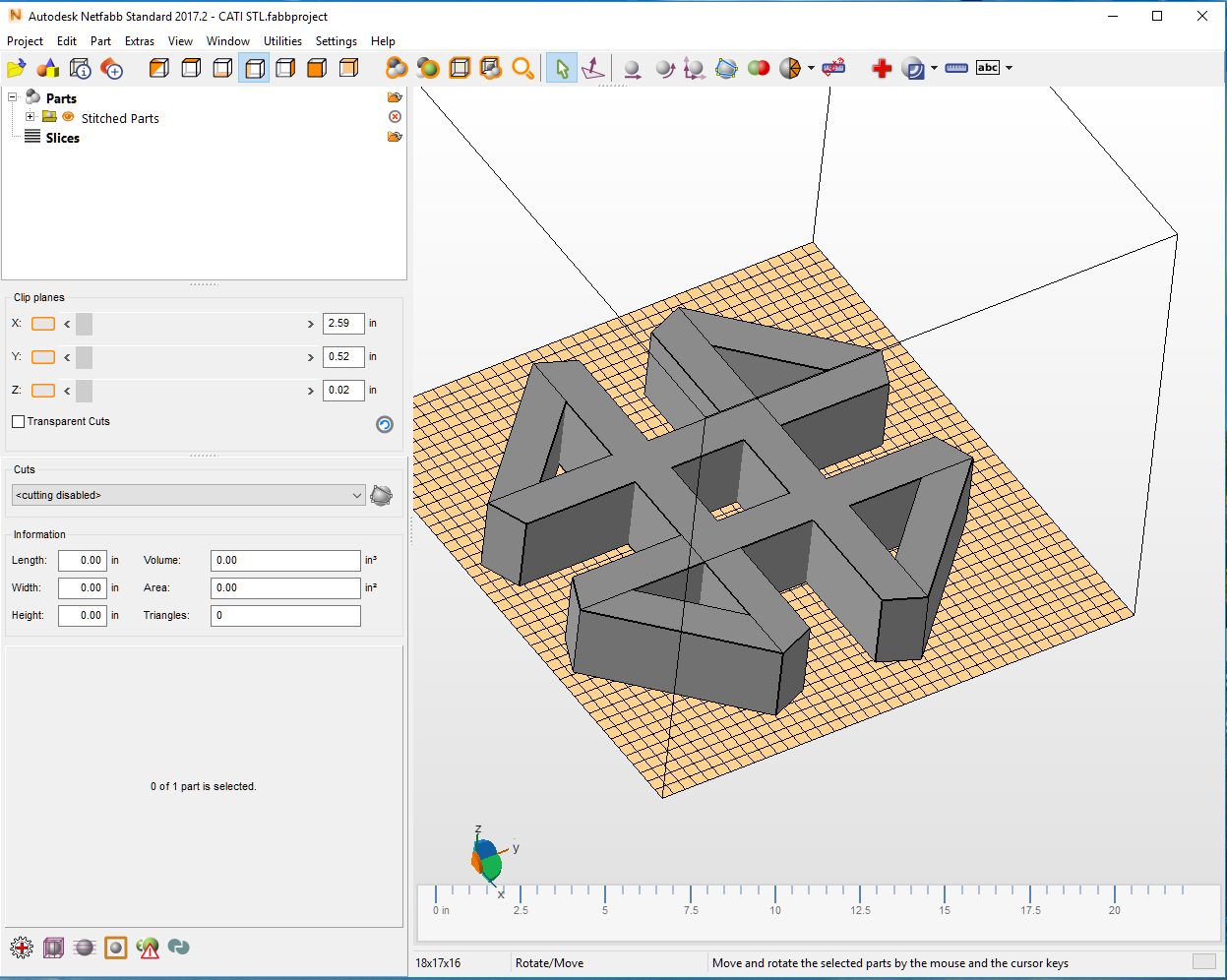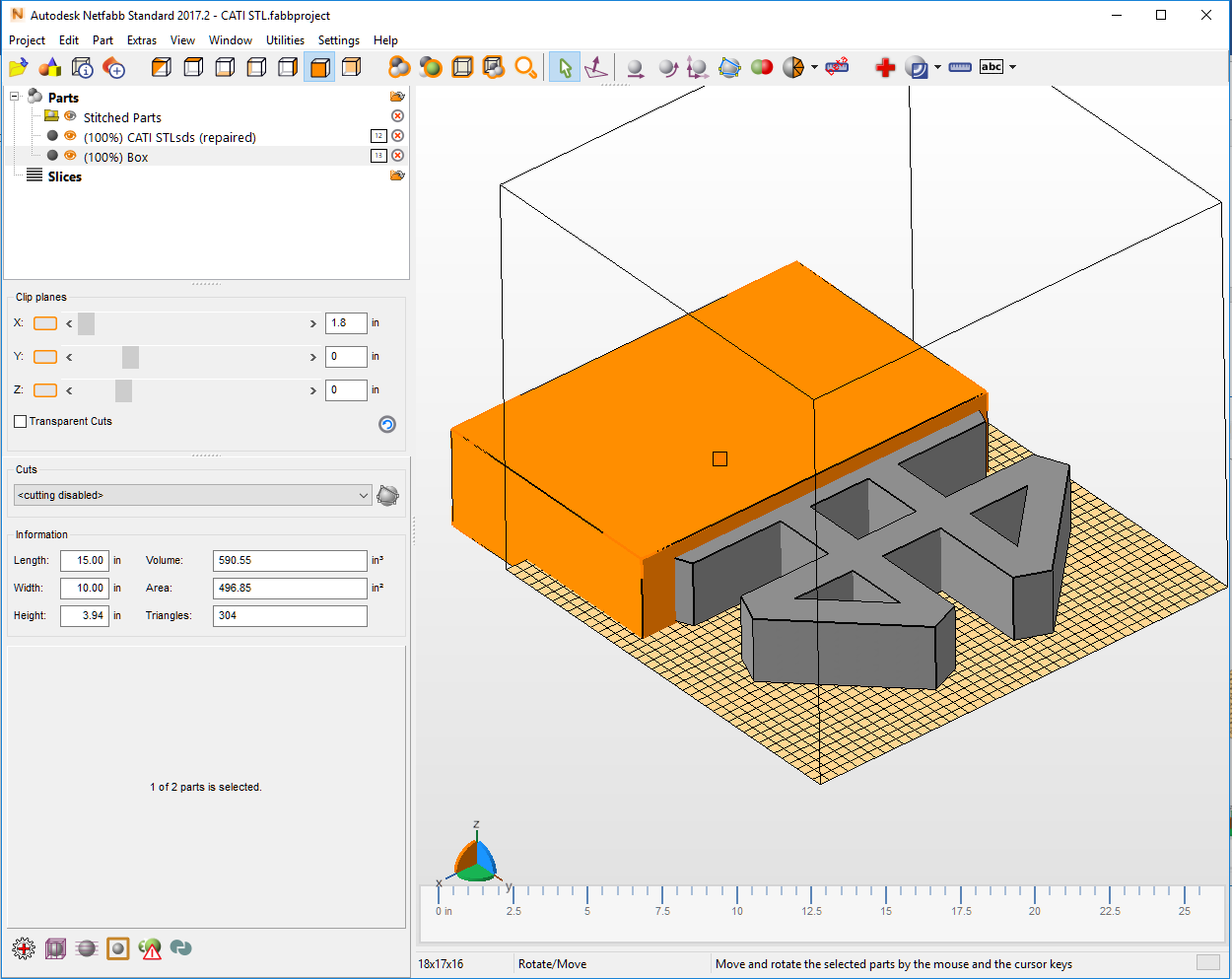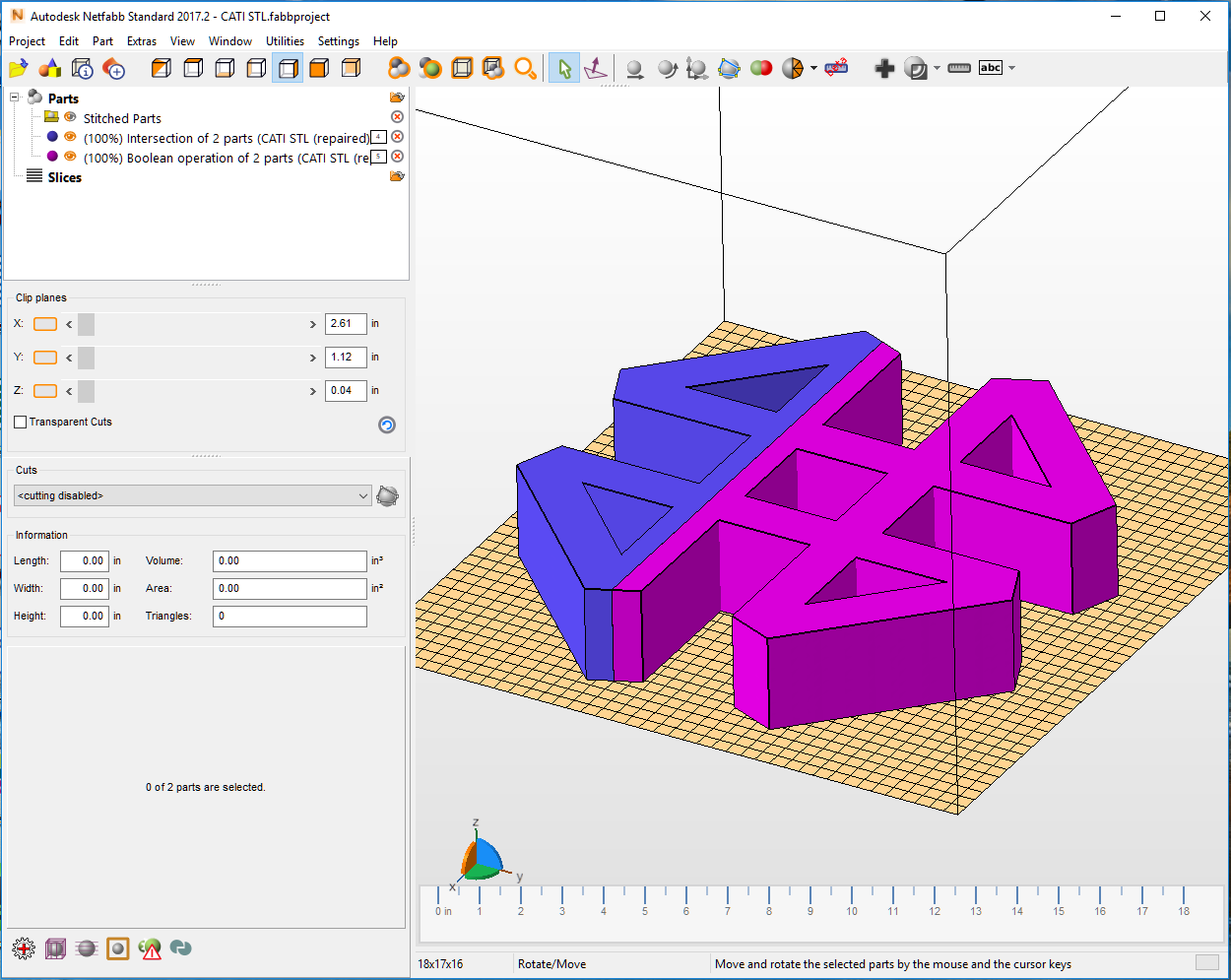 With CAD models, you can usue your CAD program, like SOLIDWORKS to split your part. Just create a plane through your part, then use the split bodies command. Creating registration features will take a bit more effort and thought.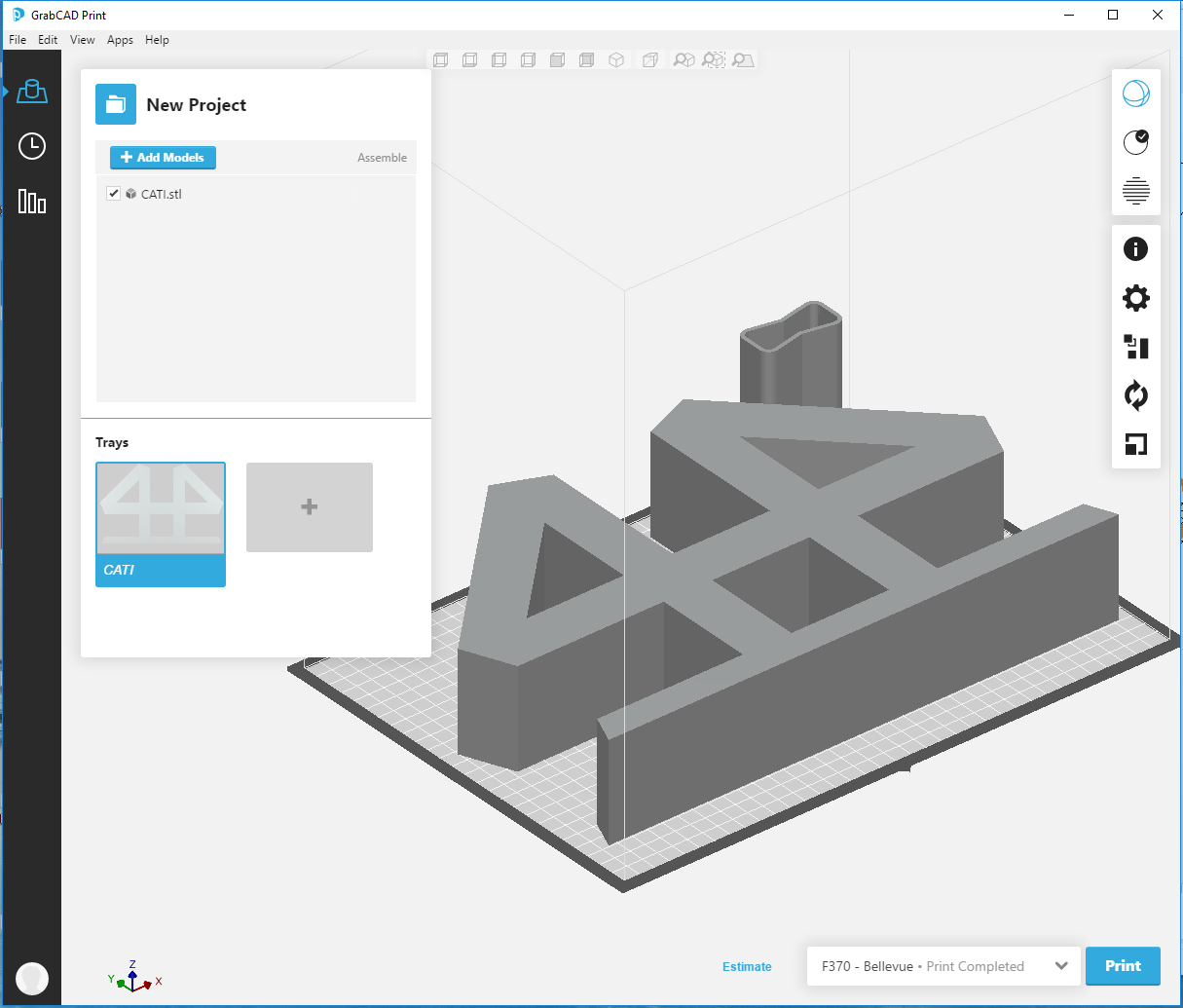 Now your sectioned parts are ready to be printed.
Cody Doiron
Computer Aided Technology