Stratasys 3D Printing: New FDM Nylon 12CF
Stratasys Releases New FDM Nylon 12CF
Stratasys recently introduced a great addition to their FDM Nylon family by announcing FDM Nylon 12CF, with CF standing for Carbon-Filled. Nylon 12CF allows users to print high-performance parts with superior stiffness-to-weight ratio. This opens up the door to even more opportunities to replace metal tooling with stronger, printed plastic parts. Some of these opportunities include applications such as end-of-arm-tooling, metal forming, bracketry, jigs and fixtures, and drill guides.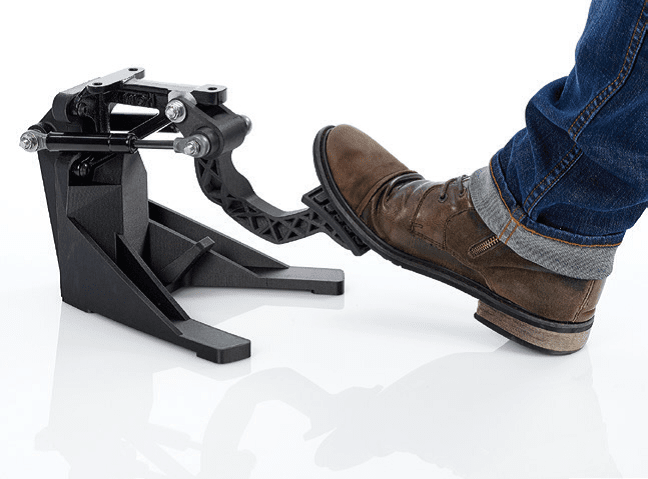 Nylon 12CF Quick Facts
This blend of carbon filled nylon contains a 35% chopped carbon fiber fill.
Compared to other available

FDM materials

, it has the highest flexural strength.
Since the chopped fibers are oriented preferentially in the direction of extrusion, the mechanical properties can be tailored similarly to a composite laminate.
Currently available on Fortus 450mc.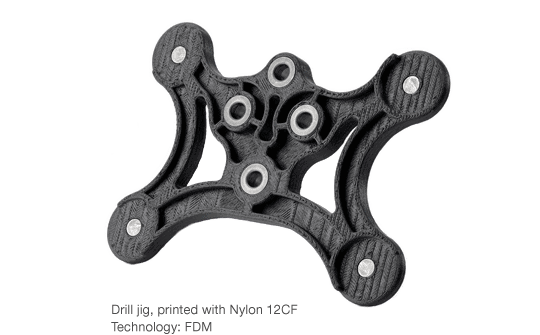 Nylon 12CF Material Properties
Stratasys' Nylon portfolio now includes Nylon 6, Nylon 12, and Nylon 12CF. Here is a breakdown of how the three Nylon materials compare to each other:

For more information on the new Nylon 12CF, visit this website.
Owen Lu
Application Engineer
Computer Aided Technology