Streamline Product Documentation With 3DVIA Composer - Part 3
Part 3. Creating better user manuals and product documentation
While product documentation can fulfill a range of uses, its core purpose is twofold: to provide customers with the information they need to use and enjoy a manufacturer's product and to develop customer loyalty for that product. Therefore, the production of user manuals, part lists, and product schematics is an important function for building customer satisfaction and loyalty—one that requires the contributions of illustrators, writers, and publishing specialists. Whether product documentation personnel are engineers or have a limited engineering background, they can substantially increase their chances of success by creating graphical content directly from CAD models.
With a 3D authoring tool like 3DVIA Composer, product documentation specialists can avoid using a CAD system or asking an engineer to produce product information such as exploded views, vector line art images, or annotations.
Instead of re-creating visuals from the finished product, they can create 2D and 3D visuals to meet any documentation requirements. Whether the need is vector line art of an exploded view for technical illustrations or a detailed view of a high-resolution raster image for a user manual, documentation
professionals can save time and improve the visual's quality by accessing and reusing native CAD data.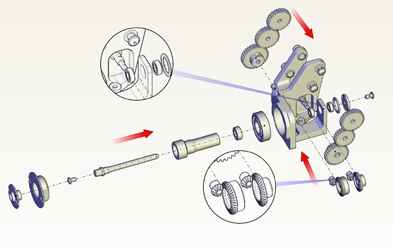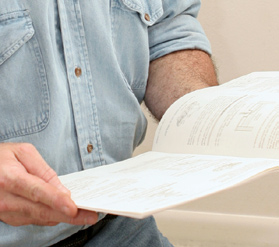 Product documentation professionals can save time and improve the quality of documentation visuals by utilizing a 3D authoring tool like 3DVIA Composer to create documentation graphics directly from native CAD data.
The interactive nature of 3D provides an effective means for showing your customers how to use a product and for illustrating how that product works. Integrated documentation software provides the capabilities for creating interactive content from the actual product CAD file.
Check back tomorrow for Part 4 of 7 covering "Delivering accurate field service, maintenance, and repair information."
To learn more about 3DVIA Composer, visit cati.com or email us at cati@cati.com.
*This article provides excerpts from the "Streamlining Product Documentation across the Manufacturing Enterprise with 3DVIA Composer White paper, published by DS SOLIDWORKS Corp.