Streamlining Industrial Design with an Industrial 3D Printer
Industrial designers are challenged with designing the most effective and efficiently manufactured products and need robust hardware that can support their goals. For the fastest and most realistic prototypes, designers and manufacturers should leverage the power of additive manufacturing through 3D printers designed specifically for their needs: industrial 3D printers.
What is an Industrial 3D Printer?
An industrial 3D printer is a 3D printer designed to quickly produce a large volume and variety of products. They typically offer a larger build platform, higher throughput, and more material options than non-industrial printers.
Who Uses Industrial 3D Printers?
Industrial 3D printers are commonly used by industrial designers to produce prototypes of the manufactured products they're designing. Because a designer could be working on an assortment of products – including cars, toys, and furniture – the 3D printers they use need to offer flexibility and speed in terms of output. Industrial 3D printers' wide range of material options allows industrial design firms to serve many different industries, while maximum throughput gets prototypes to customers as quickly as possible.
These printers are also used in manufacturing, where their large build sizes are useful in creating 3D printed airplane parts, jigs and fixtures, consumer goods packaging, and more. Industrial 3D printers' accuracy and precision have even facilitated the production of end-use parts like battery covers and front bumpers.
Benefits of Industrial 3D Printers
There are many benefits of industrial 3D printers for industrial designers and manufacturers:

Speed:

quickly producing prototypes and other parts get deliverables to clients (and market) faster. This can be a significant advantage in competitive markets.



Mass production:

robust industrial 3D printers let manufacturers and designers easily print a high volume of parts or prototypes in one job, saving time and simplifying workflow.



Large build size

: large build sizes can give manufacturers the ability to produce end-use parts in one seamless piece, eliminating the need for post-production assembly.

More 3D printing material options

:

PolyJet and FDM materials

give designers more flexibility in producing prototypes that look, feel and behave like an end-use product. Engineering-grade and

Vivid Color

options make it easier than ever to produce photorealistic pieces.



What Is the Best Industrial 3D Printer?
Although the best industrial 3D printer will ultimately depend on your individual needs and budget, these are three solid options:
Objet 350/500

: The Objet350 and Objet500 Connex3™ 3D Printers combine ultra-fine accuracy with over 1,000 material options for multi-material parts that don't require assembly.



Stratasys F900

: Hailed as "the ultimate manufacturing-grade production 3D printer," the Stratasys F900 offers the widest array of engineering-grade materials,

maximu

m throughput, and largest build platform – without sacrificing accuracy or precision.



Stratasys J750

: Creating photorealistic prototypes is easy with the Stratasys J750's 500,000+ color options and multi-material capabilities. Parts can be run through in a single print operation with minimal to no finishing steps.
*All three options listed support GrabCAD Print, a free solution designed to streamline the 3D printing workflow. GrabCAD Print lets users print directly from CAD software, gives greater insight into print jobs, and enables remote printing through cloud connectivity.
How Much Do Industrial 3D Printers Cost?
The price of an industrial 3D printer varies based on the model. Contact a Fisher Unitech representative for more information.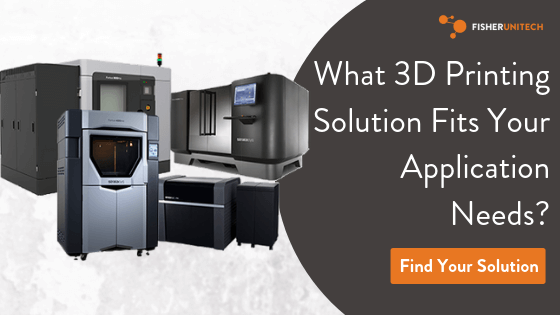 Related Articles
Best Practices For Using TPU 3D Printing Material (Part 1)
3D Printing Best Practices: TPU Material (Part 2)
About the Author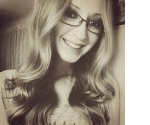 Angelle Erickson writes about how companies are using innovative technologies, such as 3D printers and SOLIDWORKS software to increase productivity, improve product development processes, and maximize business potential.