How to Fix "Stringy" FDM 3D Printed Parts - Stratasys 3D Printer Support Tips
In the case that FDM parts seem "stringy" or have model and/or support material embedded randomly in the parts, the solution is simple. Replace the material. The two causes for this effect are older material and moisture in the material. Remember, whether we are talking about Polyjet or FDM 3D Printer Material, it has a shelf life. Be sure to properly store your material. It is highly recommended that material stay in the foil bag it was shipped in. This will protect it from the environment and any moisture. If material is taken out of the machine we recommend that it is placed back in the foil bag and sealed as best you can.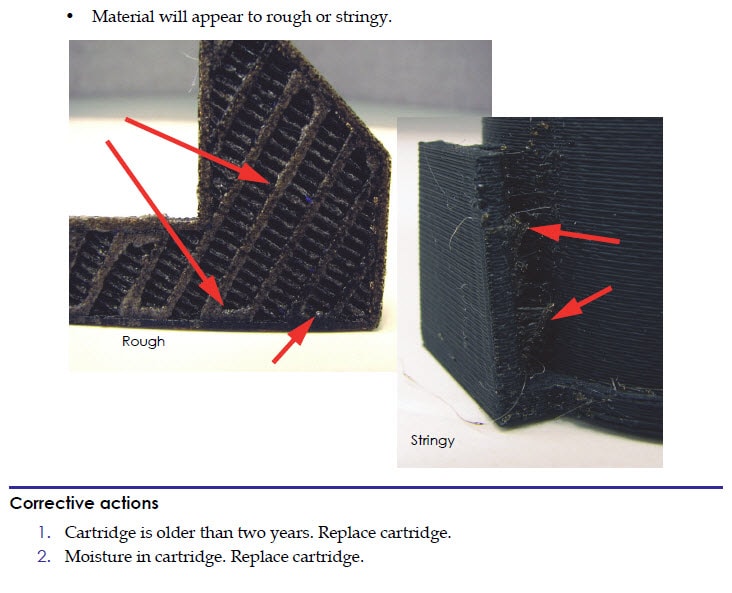 Dave Murawski
Computer Aided Technology, Inc.