SUP 706 is a Game Changer for Polyjet 3D Printing
SUP 706 support material is a game changer for those looking
to create complex and detailed prototypes and concept models. This hands-free
soluble support material promises to make the cleaning and post processing of
3D printed models, in particular those requiring intricately placed support materials, fast and easy. This material specific to Polyjet 3D printing, educes post-printing processing down to a two-step, automated soak and rinse process.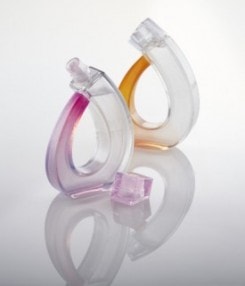 Business that have projects that are time sensitive are reaping the benefits of SUP706 as time consuming post processing is drastically reduced and productivity is vastly improved upon.
"The development of SUP706 provides a great combination of advantages for 3D printing users," said David Tulipman, director of product management for PolyJet consumables at Stratasys. "Owners of PolyJet-based 3D printers can now print small, intricate features with greater reassurance, and clean several
parts at once, enabling high volume 3D printing that's both cost-effective and
hassle-free."
To learn more about SUP 706 and other 3D Printing support materials that are opening up new 3D printing application check out Fisher Unitechs upcoming webcast on the benefits of using soluble support. Click here to learn more and sign up.