Top 5 Reasons To Integrate 3D Printing Into Your Design Cycle
Why should you consider using 3D printing technology as part of your product development process?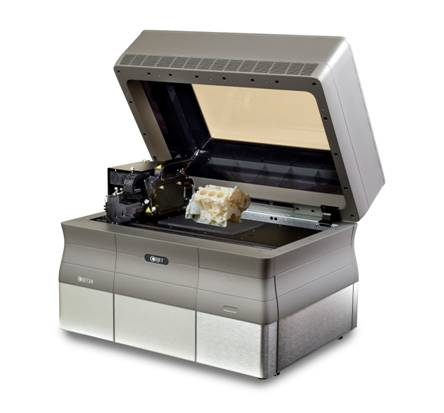 Objet surveyed its' base of users from various markets including consumer goods, consumer electronics, medical device, education, research, entertainment and others, why they made the investment, and based on their responses crafted these Top Five Reasons to Integrate 3D Printing into Your Product Development Lifecycle.
1. Designers can prototype more iterations without blowing the timeline or budget – 3D printing – particularly when done in-house – enables design teams to quickly produce a high-quality, realistic prototype with moving parts, at relatively low cost when compared to other methods such as machining or outsourcing.



2. Better collaboration resulting in improved design and manufacturability – The ability to quickly produce real working prototypes that teams can see and touch helps bridge the gap between the virtual CAD design and the final product.
3. >Download a white paper for the complete list…

Visit www.cati.com for more information on 3D Printing from Objet.
Jim TeDesco
Marketing Coordinator
Computer Aided Technology, Inc.