Top Five Reasons to Integrate 3D Printing in Your Product Development Cycle - Part 1
Rapid prototyping technology has progressed significantly over the years improving on both the cost and quality fronts. Circa 2000, Objet introduced its 3D printing technology to the market, a jetting process of photopolymer resin in ultra-thin individual layers that builds 3D models and prototypes.
This 6 part series will explain why your should consider using 3D printing technology as part of your product development process?
1. Designers can prototype more iterations without blowing the timeline or budget
3D printing – particularly when performed in-house – enables design teams to quickly produce a high-quality, realistic prototype with moving parts, at relatively low cost when compared to other methods such as CNC machining or outsourcing. This means teams can use prototyping on projects where it wasn't feasible in the past due to time or cost considerations.
"We needed a faster, more streamlined system: one that would let us do the engineering, development and production of clinical trial-ready devices in-house. We had heard about rapid prototyping and were very excited about seeing how it could help us" said Andre' A. DiMino, Vice Chairman of the Board, Executive Vice President and Chief Technical Officer, Ivivi Technologies. The integration of the Objet Eden350 into the product development and production cycle at Ivivi has been an unqualified success, yielding a positive return on investment in less than one year. "We've cut an average of five to six weeks off the clinical trial device production process," said DiMino.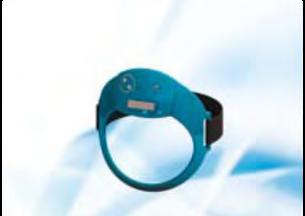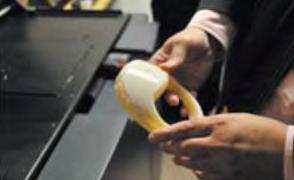 Ivivi Technologies
Learn more about 3D printing at cati.com
*Information provided by Objet, Ltd., Republished from Objet"s Top 5 Reasons to Integrate 3D Printing in Your Product Development Cycle White Paper.