Update to the CATI Customer Portal
How can you contact CATI support, let me count the ways. You can call us at 888 285 CATI, you can email us at support@cati.com and, since November 2004, you can use the CATI Customer Portal. The portal has been a success, but at 5 years old, it is beginning to show it's age, so we have developed a new version, with a new look and a lot of new features.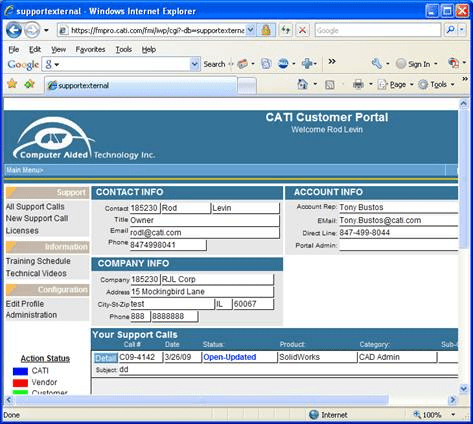 The new CATI Customer Portal is based on the same system we use to run our business, so the information shown is up to date instantly. This platform allows us to make changes to the system as our needs change.
The new Portal follows the theme of the CATI web page. It has tool tip help for most functions as well as a complete help screen.
It is still in the testing phase, but we wanted to make a preview available for customers to comment on, so it is now available as an option. When you access our online support page you get the option to use the old or the new system. Give it a try and let us know what you think.
Go Boilers!!!