What's New With Materialise Magics 24
With this year's new version, Magics 24, comes some great improvements to help your model preparation even further.
These new features include the ability to apply chambers as well as fillets to the edges of part files. The fillet tool was also improved to work with more contours in a single operation.
The honeycomb tool now allows you to define a depth from surface.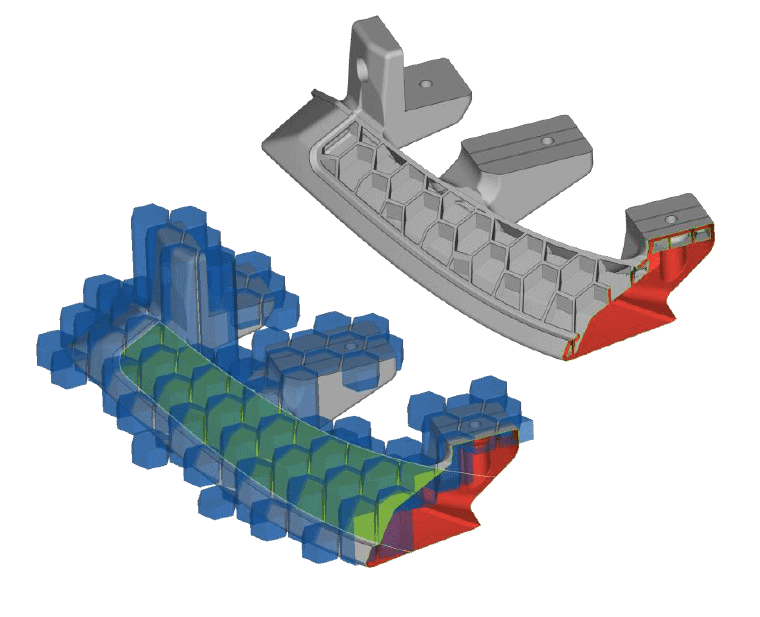 In the sintering module, the controls for nesting parts have been improved. Parts orientation can be more closely controlled within the nesting tool. The freedom in the part's rotation and translation can be individually controlled, making it possible to achieve high build tray density while maintaining the proper build orientation of the part.
Additionally, you can now nest parts using only the bounding box of said parts. This is a very quick and organized solution when time is a priority.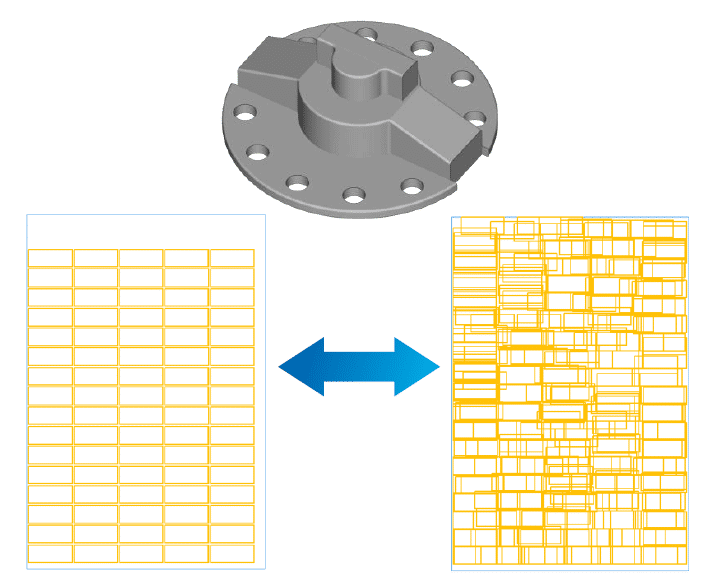 In the support generation and sintering modules, there is now a slice distribution analyzer. This produces a graph of slice area vs. build height. This helps those setting up build trays, on power-based printers, produce more stable and successful prints.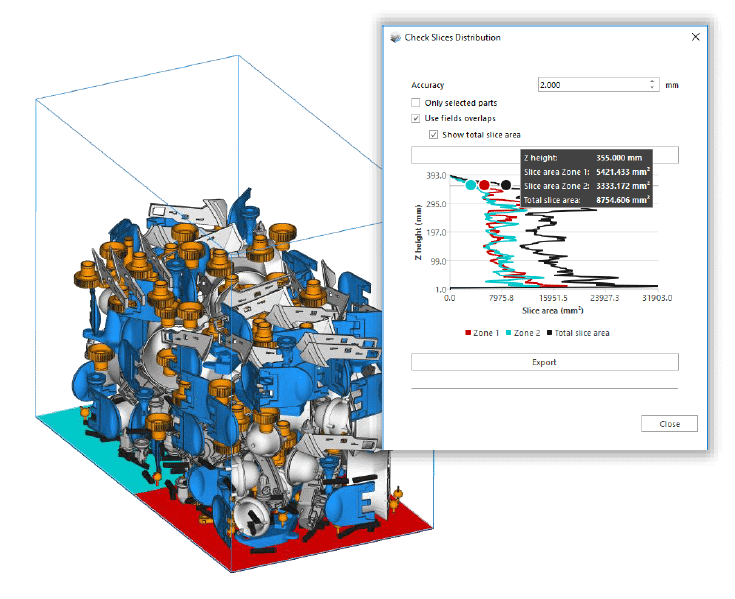 Finally, many of the algorithms for the tools in Magics have been improved to make your experience quicker and more comfortable. Up to a 3x improvement in Boolean operations. Hollowing and cutting tools and the structures tools speed have been recorded. While the nesting tool in the sintering module has seen speed improvements as high as 30x faster.
If you are interested in seeing these features in more detail or are interested in using Magics, please reach out to our Manufacturing Solutions team.
Collin Manchester
Application Engineer, Manufacturing Solutions
Computer Aided Technology, Inc.