Why Do I Have Multiple Service Packs of the Same SOLIDWORKS Version in My Program List?
A fairly common issue that I have seen both during support calls and on my own computer is having multiple service packs of the same SOLIDWORKS version installed on my computer.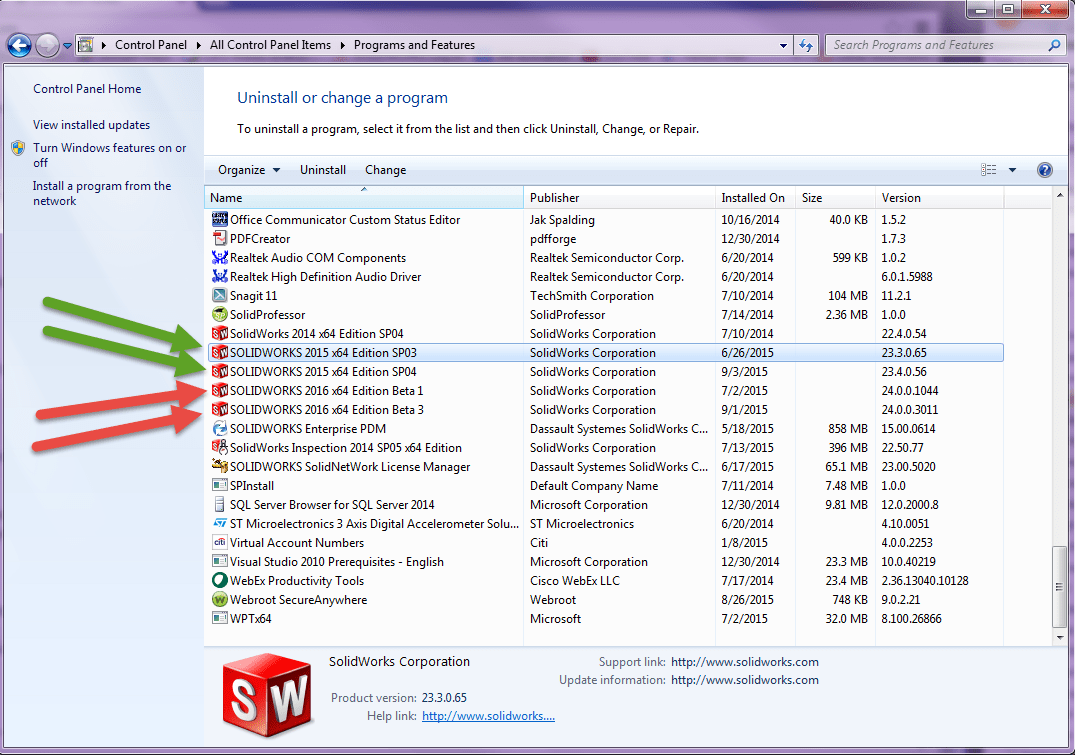 This is caused by a mismatch in installed features. If you uninstall the previous service packs, you will also uninstall the bulk of the SOLIDWORKS installation. To prevent lengthy and multiple uninstalls and reinstalls, here is how you can fix it.
First, you must find what the differences between the installations are. This can be done by selecting the program and then choosing "Change."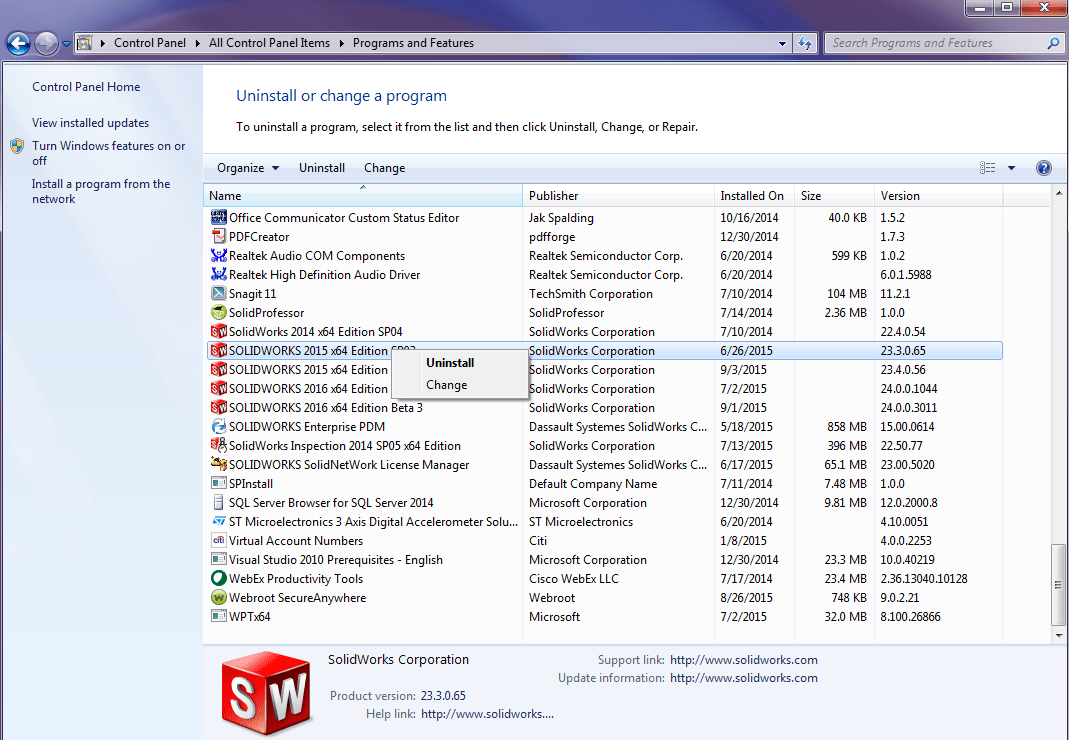 Then, you must select "Modify the Individual Installation."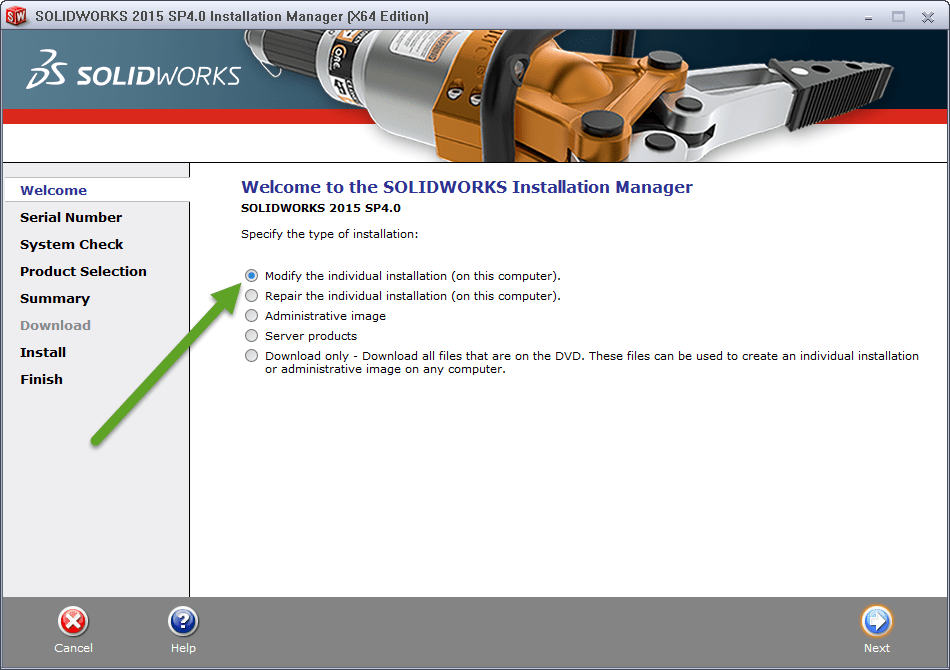 After hitting "Next," the Serial Number page appears. This is the first place to look for differences.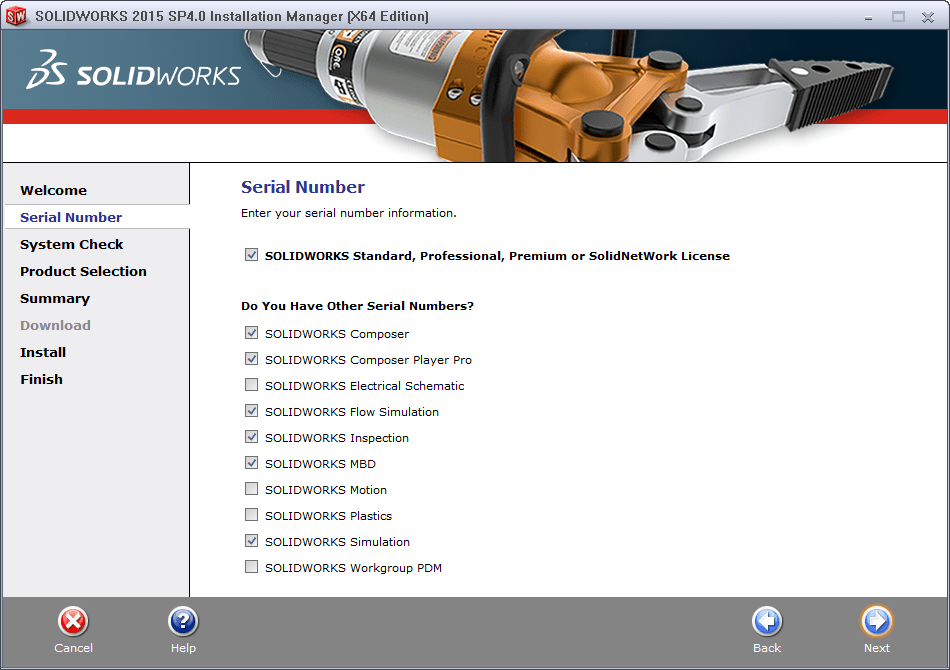 If you don't spot any differences, hit "Next" again and wait for the Product Selection to populate. 9 times out of 10, this will be where the issue is.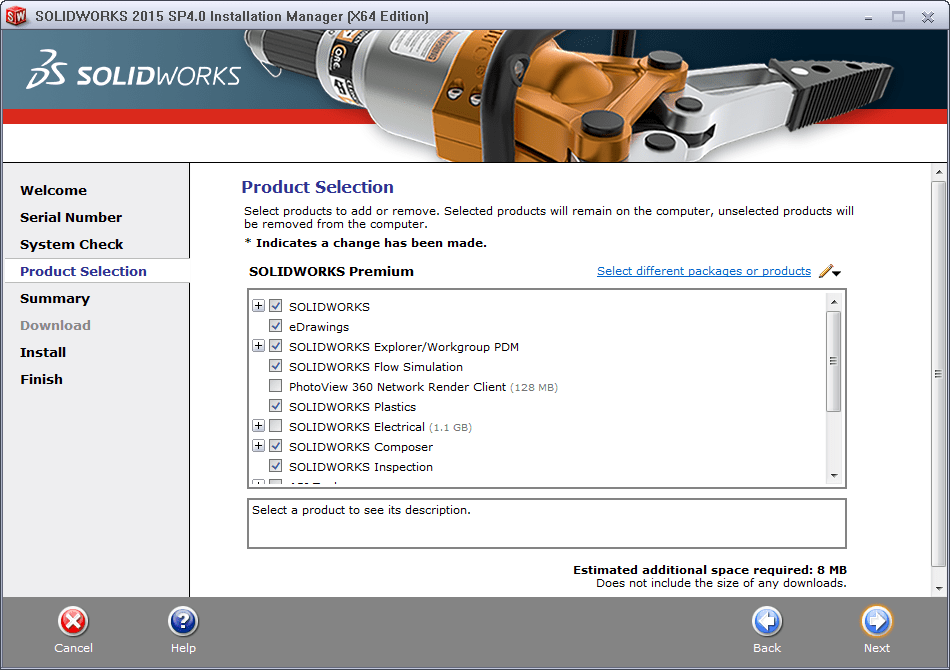 For me personally, my problem was having SOLIDWORKS Electrical installed in a previous service pack, but when I updated to the latest, I chose not to include it. Since I do not use Electrical, I was able to fix this by removing Electrical from the earlier service pack. Once this has been corrected, you will only have once instance of any particular SOLIDWORKS version.
Chad Whitbeck, CSWP
Applications Engineer, CATI