Wiper Cleaning, Inspection, and Replacement on a PolyJet Desktop Printer - Stratasys 3D Printer Support Tip
The wiper cleaning procedure helps prolong the life of the print heads by making sure they are being thoroughly cleaned and no build up has happened. The most common reasons to run the wiper cleaning procedure are
1) On a weekly basis to make sure the wiper isn't damaged
2) To make sure the bath is clear of debris
3) To replace the wiper if needed.
You will find the wiper cleaning wizard under the options menu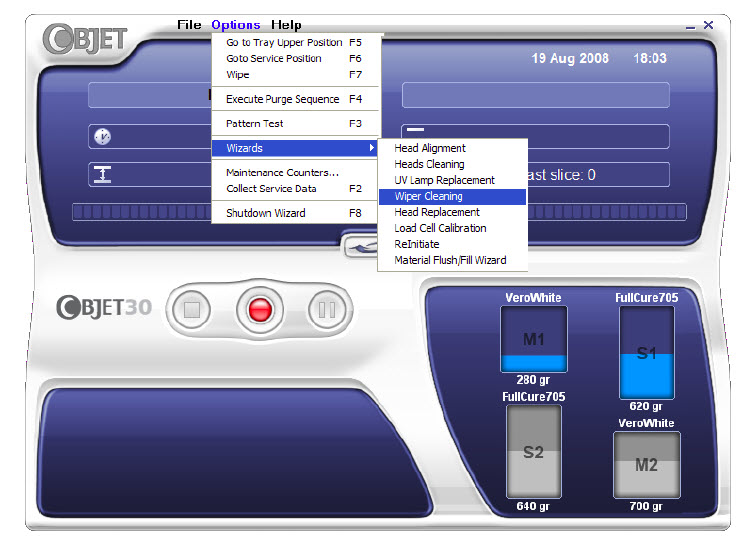 Once the wizard is running, it will ask you to make sure there is nothing on the build surface and to close the cover. From there, it will home all of the axis' then move the gantry over the build surface while raising the T axis (wiper bath) up so it can be inspected.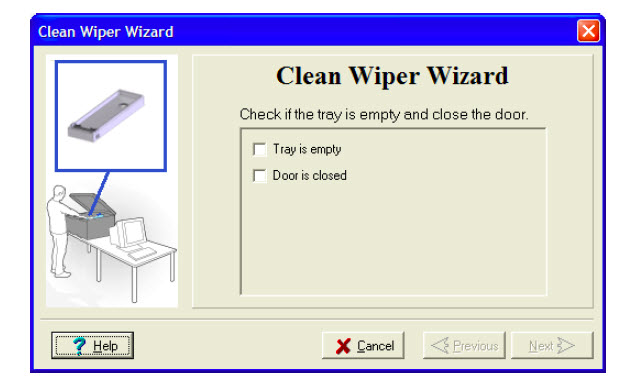 During a cleaning, with the bath exposed, you will want to check it to make sure there are no pieces of debris in the bath that could clog up the line. Spraying some isopropyl alcohol on it will help break down any liquid residue in the bath. You will want to check the edge of the wiper as well to make sure it's fairly flat and straight. If it is distorted, warped, ripped, or missing please, loosen the 3mm securing screw and replace it with a new one. Wipers are provide at no charge to customers with a current maintanence contract. Customers not currently under contract purchase wipers (follow link below to order).

After cleaning and inspection of the wiper and bath, check the box and hit next. Make sure the build tray is once again clear. Then proceed to finish the wizard. The last window will allow you to close out of the wizard.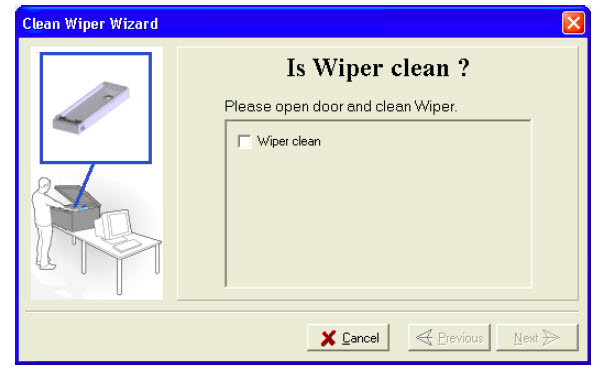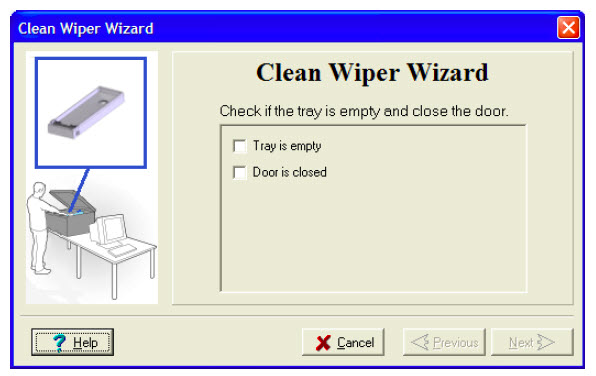 **Order replacement wipers
For a video tutorial of this procedure please visit our YouTube page
https://www.youtube.com/watch?v=hKgBYbOHR8w
Dominick Damato Stratasys Field Service Engineer Computer Aided Technology, Inc.