Ever since I was a little Engineering Data Specialist Man, I've wanted to design a machine that would help me rule the world. Alas, I never could get the design resources. But wait look what I found…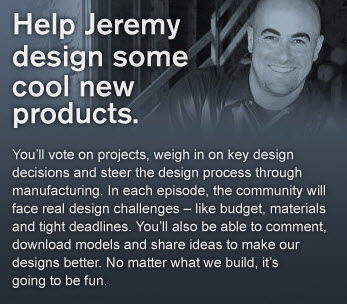 Jeremy has now given me a portal to start my evil plan into action! How perfect -getting the world to help design the very machine that will make me their leader!
I suppose if they do decide to do the collapsible commuter vehicle, that would be cool too. Go check out the site – http://www.letsgodesign.tv. I see this as a great way to learn from each other, improve design and collaboration skills, and have a good time. As they say, no one has ever had a bad time with Luchini!