3DVision Technologies Customer, Farber Specialty Vehicles, is a manufacturer of custom built units for police, medical, dental, Homeland Security, communications, education and business interests.
All of the company's units include custom built cabinetry designed to meet customer specifications. They have had great success using DriveWorks to help accomplish this.
Some of the benefits FSV has gained through DriveWorks are:
Decreased engineering time
Flexibility for change
Standardization in engineering and production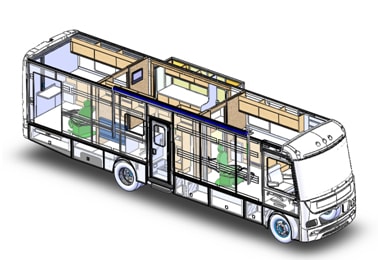 Looking to streamline your design process? With DriveWorks Solo you can automate your designs, create your sales quotes and BOM's as part of the same process. Sound interesting? Then try it FREE today here.
Click here to see what else DriveWorks can do for your company.