3D ContentCentral: Get Those Models for Free
Most companies I work with use purchased components and want to add them into their assemblies. So how do you get the solid models? You might contact the company for the model or just model it yourself. Well you could download the models for free without contacting anyone by using 3DContent Central.

3D ContentCentral (3DCC) is a free service for users to download solid models. How is this different than other similar sites? This is a Dassault Systemes site and the models are not just from users. You have the ability to download models that other users have modeled but you also have the option to download from certified suppliers.
Suppliers can upload their models from their catalog to allow consumers to download them for free. This way you can add it to your assemblies and have the BOM show the true items to be assembled.

There is also integration into your SOLIDWORKS interface. If you open the Design Library, you will see it on the right side. When you click on it, it will take you to the website allowing you to download the files.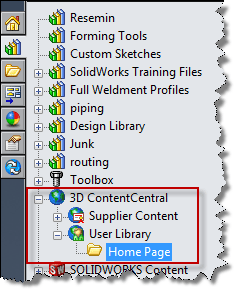 Many of the files allow you to configure them before you download. So you can choose a different color, different size, etc. You can also choose what format you want to download the file in.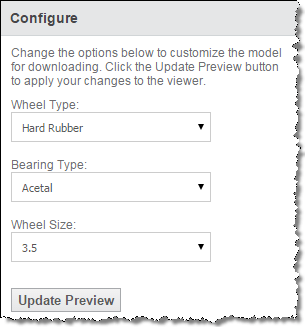 How many suppliers are on 3D ContentCentral? I just counted 840 which are from all over the world. You can search for a specific supplier or find them in the global list.
So what if you want a model from a supplier but they aren't on 3DCC? You have the ability to request the content. You can make the request to have a member of the 3D ContentCentral community model it. Or you can request that a supplier be added to 3DCC.

3D ContentCentral is going through a website redesign. They are changing the interface, adding a new eDrawings viewer which will be available in many browsers/mobile, and an improved searching tool. The viewer will allow you to rotate, section, and shade the models so you know what you are downloading.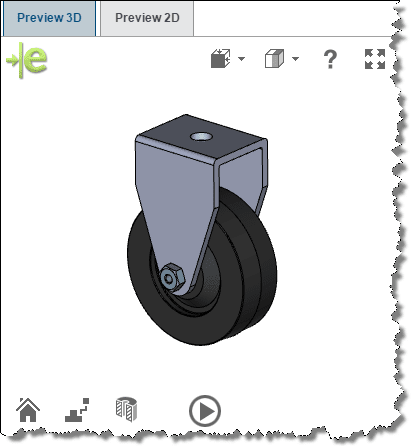 Check it out here: Beta 3D ContentCentral

I have used this site many times and have suggested users check it out. There are over 1.3 million members who have used 3DCC. Are you one of them?
Let me know in the comments below if you've used it and what you think.